Gerald Celente discusses doubling down on the Coronavirus, plus what is going to trigger a sharp spike in gold.
Doubling Down On The Coronavirus
February 12 (King World News) – Gerald Celente:  Last Thursday, Christine Lagarde, president of the European Central Bank, said the Coronavirus has succeeded the U.S.-China trade turmoil as Europe's main risk to growth this year because China has closed factories, restricted travel, and quarantined cities due to the virus.
Her comment followed news that German factory orders fell 2.1 percent in January from December.
TRENDPOST:
While "officials" blame the Coronavirus for weakening economic data, the facts prove the global slowdown preceded the virus outbreak hysteria that made the big news in late January. The 28 countries in the European Union grew only 0.1 percent during the last three months of 2019 compared with the previous quarter. 
It was the EU's worst performance since the beginning of 2013…
---
ALERT:
Mining legend Ross Beaty (Chairman Pan American Silver) is investing in a company very few people know about. To find out which company CLICK HERE OR ON THE IMAGE BELOW.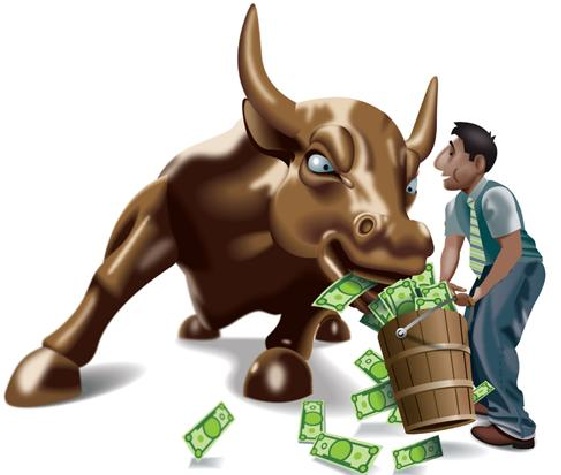 Sponsored
---
However, with plants across China closing and some major cities quarantined, production losses in Chinese industry will intensify the effects of the Coronavirus on manufacturing sectors reliant on Chinese-made parts, and short term it will ripple through the global economy.
TRENDPOST:
In China, the manufacturing sector began decelerating in April 2019, with the growth pace slowing from 5.8 percent in September to 4.7 in October. Retail sales fell to a 16-year low and investments in industrial infrastructure plunged to their lowest ever recorded.
Thus, the slowdown had nothing to do with the Coronavirus.
Where it Hits
Singapore, China's near neighbor, may lower interest rates to counterbalance the effects of China's sluggish performance; Malaysia has cut its 2020 growth forecast from 1.8 percent to 1.1 due to China's ills.
Thailand's tourism-based economy also is suffering. It hosted 39.8 million visitors in 2019, about 27 percent from China. Already struggling with a severe drought, the country will lose a significant amount of revenue due to China's viral epidemic and flagging economy.
To keep the economy from tanking, the Bank of Thailand has cut interest rates to 1 percent, a record low.
TRENDPOST:
As we have long noted, with interest rates at near or record lows across the globe, central banks have little financial fire power to inflate falling economies and pump up failing equity markets when downward volatility strikes again.  
Therefore, we remain bullish on gold as the ultimate safe-haven asset. Our latest forecast is that when gold prices break above $1,615 per ounce, it will sharply spike to the $1,700 per ounce range and beyond.
Cashin Warns More To Worry About Besides Coronavirus
ALSO RELEASED: Art Cashin Warns There Is More To Be Worried About Than Just The Coronavirus CLICK HERE TO READ.
Gerald Celente discusses China shutting down entire cities and industries and quarantining and rounding up people. To listen CLICK HERE OR ON THE IMAGE BELOW.
© 2020 by King World News®. All Rights Reserved. This material may not be published, broadcast, rewritten, or redistributed.  However, linking directly to the articles is permitted and encouraged.