Today billionaire Eric Sprott warned King World News about a developing situation that should scare the hell out of every investor on the planet.
Eric Sprott: "The greatest danger is that we are supporting a levered banking system and everything they own is paper (financial instruments). If all the sudden things get bad, everyone takes their money out of the bank. It's the central banks who are fighting to keep the banking system alive, so of course they are going to give them a clean bill of health (on the bank stress tests). Heta went broke in Austria. It had a AAA rating, so it was well-rated in the latest stress tests. Three months later it's broke. That's what happens to levered financial institutions.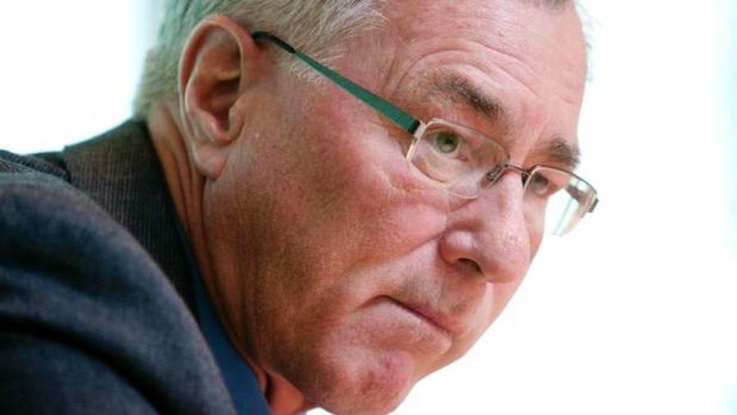 Billionaire Eric Sprott (pictured above) warns developing crisis should frighten every investor
We see with the Heta example that governments can no longer afford to bail out their banks. It's the bail-in thing that should be everyone's worst fear. The governments can't afford to bailout the banks because the banks are bigger than the governments. That's why I've always suggested to people that one of the biggest risks is having money in the banking system." Eric Sprott's remarkable audio interview has now been released! To listen CLICK HERE OR ON THE IMAGE BELOW. The written interview only contains about 1 percent of what is in his outstanding audio interview. Sprott discusses the most terrifying prediction of 2015, global financial collapse, the gold and silver takedown, what surprises to expect this year and much more.
***ALSO JUST RELEASED: Billionaire Eric Sprott Just Made The Most Terrifying Prediction Of 2015 CLICK HERE.
King World News has been taken offline a number of times in the past few weeks, including today. It has become very clear by now to all KWN readers around the world that governments in the West do not want the alternative news and information we provide to be shared with the public. This has resulted in an increasing number of attacks on the site. King World News will do everything in our power to get back online as quickly as possible each time the site is taken offline and thank you for your many emails of support.
© 2015 by King World News®. All Rights Reserved. This material may not be published, broadcast, rewritten, or redistributed. However, linking directly to the blog page is permitted and encouraged.
The audio interviews with Egon von Greyerz, Eric Sprott, Robert Arnott, Gerald Celente, Michael Pento, David Stockman, Marc Faber, Felix Zulauf, Andrew Maguire, John Mauldin, Dr. Paul Craig Roberts, Lord Christopher Monckton, Bill Fleckenstein, Dr. Philippa Malmgren, John Embry and Rick Santelli are available now. Other recent KWN interviews include Jim Grant — to listen CLICK HERE.