Bill Fleckenstein discusses the spread of the coronavirus and its impact on markets.
No Virus Can Hurt Us
January 28 (King World News) – Bill Fleckenstein:  I want to talk about the Wuhan virus and psychology because it might be worth thinking about from that perspective. First of all, as I've said over the last couple of days, there are a couple of important details that we don't know from an infection standpoint. Namely, we have no idea how many people are actually infected, or how lethal it is. The one thing we do know is that it spreads easily…
---
ALERT:
Mining legend Ross Beaty (Chairman Pan American Silver) is investing in a company very few people know about. To find out which company CLICK HERE OR ON THE IMAGE BELOW.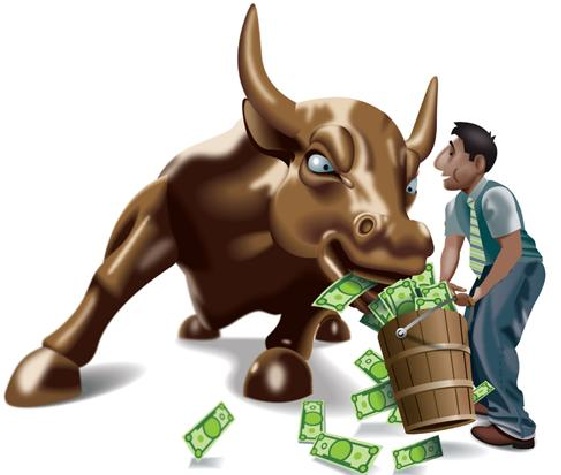 Sponsored
---
Nonetheless, as we can already see it's going to be an economically disruptive event, although there again we don't know just how disruptive or for how long, but it's going to have a mighty impact on China, given what they've already done so far. So inasmuch as it disrupts economic activity, it will also disrupt the "continuity" of optimism and bullish thought that stock bulls have had.
The Best Medicine?
They seem to think that the Fed or Trump can cure any and all problems and that stocks literally should go up every day and that the underlying fundamentals don't matter much, except as they relate to whatever the concept is behind the stock. We saw a small taste of that at the end of the 1960s bull market here in America where concept stocks went crazy, but that was a rounding error compared to what is occurring now.
If this disruption actually starts to matter to U.S. stock bulls and we start to see some weakness, it could feed on itself. Given the size of the stock market and the amount of speculative activity, there would be a negative feedback loop (in George Soros' words, "reflexivity") that would impact the economy. So, it's quite possible that even if this virus doesn't turn out to be particularly deadly, its disruptive effect on the economy and psychology could turn out to be meaningful. That said, it will be a bit of a battle, as bulls have learned that there is no chance of taking any real pain in the stock market. All you have to do is buy weakness (or strength, for that matter) and you'll make money no problem.
Bugging Out
As a side note, I should mention that some folks fear that there could be something more nefarious with this virus, as Wuhan is the center of a biological lab that may have some particularly nasty bugs, which could have been engineered. We can all hope that is not the case, but it is a possibility. I have no idea how likely that is, but I would think that if it is a particularly lethal virus more people would have died already.
But my main point is that there is a distinct possibility of disruption to the bull market caused by this recent outbreak and we'll just have to see how it develops in the next couple of weeks.
Turning to the action, yesterday was already forgotten, as the bulls were back buying stocks hand-over-fist, with the Dow and S&P gaining about 1% (the Dow lagged because economic bellwether 3M lost at the game of beat-the-number, although that wasn't extrapolated to anything else).
Keeping the Doctor Away
The proximate cause appeared to be a belief that Apple would save the day with its earnings report tonight. Why that would be the case given its exposure to end markets and production in China, I don't know, but facts don't really seem to matter these days, as I've noted many times lately.
In the afternoon, though the rate of ascent slowed down, it was still potent, and with an hour to go, when I had to leave, the Nasdaq was the upside leader, as it gained about 1.6%.
Away from stocks, green paper was stronger and fixed income was weaker, as were the metals, led by silver, which was slaughtered for 3.5%, although I have no idea why (other than maybe today's option expiration in metals). Gold lost 1% and the miners were naturally weaker. Having not done well during the recent rally, today they unfortunately decided to participate on the decline.
Coronavirus And $18,000 Gold
ALSO RELEASED: Coronavirus And $18,000 Gold CLICK HERE TO READ.
Dr. Stephen Leeb says this will send the price of gold above $20,000 CLICK HERE OR ON THE IMAGE BELOW.

© 2020 by King World News®. All Rights Reserved. This material may not be published, broadcast, rewritten, or redistributed.  However, linking directly to the articles is permitted and encouraged.