Below is a stunning look at silver and silver stocks.
June 12 (King World News) – Graddhy out of Sweden:  This ratio chart has a smaller red positive divergence once again at extreme lows, just as before the two previous massive moves back in 2016 and 2020. I like high potential, solid setups where it is only a question of when, not if.
Setup Similar To 2016 & 2020 Where Silver Stocks Massively Outperformed Silver!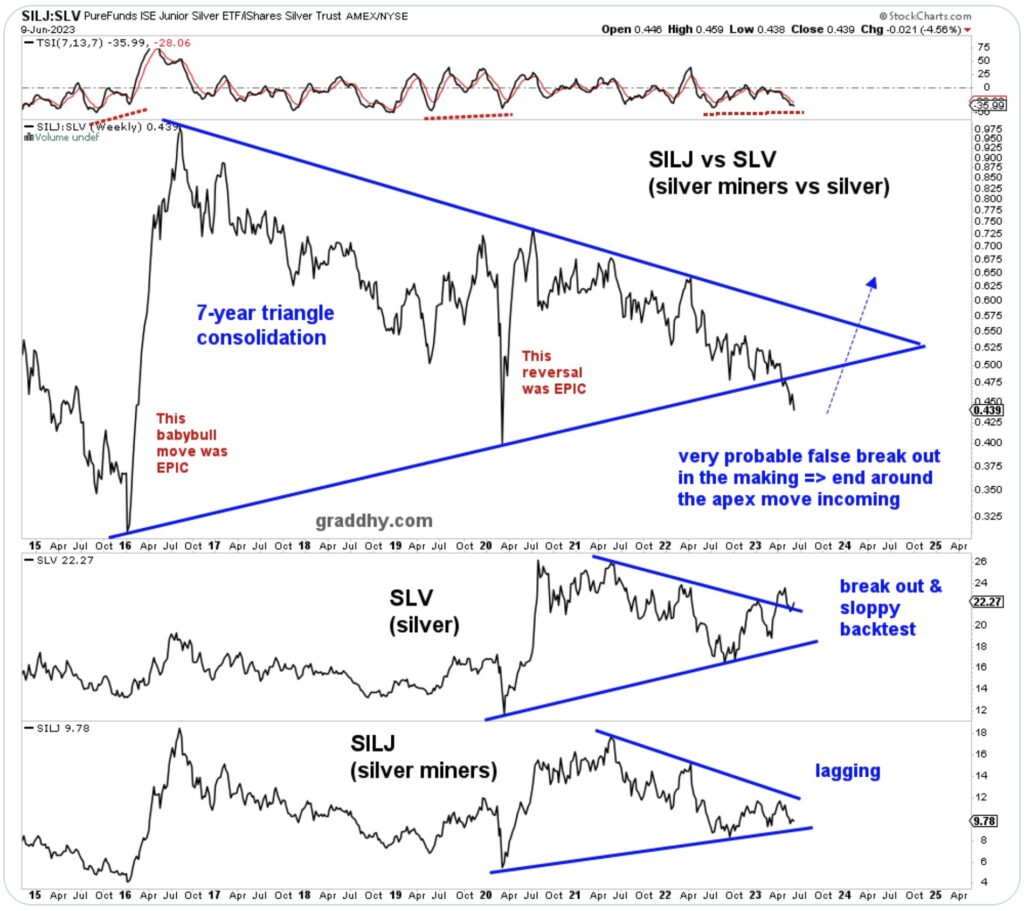 ALSO JUST RELEASED: Big Fed Decision This Week, Plus The Credit Crunch Is Here CLICK HERE.
ALSO JUST RELEASED: The US Economic Nightmare And The Great Unwind Set To Accelerate CLICK HERE.
ALSO JUST RELEASED: Man Who Predicted The Banking Collapse Three Years Ago Says It Will Get Much Worse CLICK HERE.
***To listen to the timely and powerful audio interview with Gerald Celente where he discusses why investors need to get ready for a major takedown in the economy and global markets CLICK HERE OR ON THE IMAGE BELOW.

© 2023 by King World News®. All Rights Reserved. This material may not be published, broadcast, rewritten, or redistributed.  However, linking directly to the articles is permitted and encouraged.