As we kickoff another trading week, what is happening with Wells Fargo customers bank deposits disappearing?
August 7 (King World News) – James Turk:  There has been a lot of social media chatter over the past few days from Wells Fargo customers, Eric. They say money in their accounts is missing. 
The bank has responded to say that it is a technical glitch that is being handled. But there are some important points to make here.
The recent failures of California banks highlights both the underlying fragility of banks and a growing awareness by customers that banks are inherently fragile, for two reasons.
As we saw in the case of the Silicon Valley Bank collapse, there was an asset/liability mismatch. Assets with a long-term maturity were largely funded by short-term liabilities, namely, customer deposits. So when interest rates rose, customers fled SVB when the size of the bank's book losses began to mount, which leads to the second point…
---
ALERT:
Legendary investors are buying share of a company very few people know about. To find out which company CLICK HERE OR ON THE IMAGE BELOW.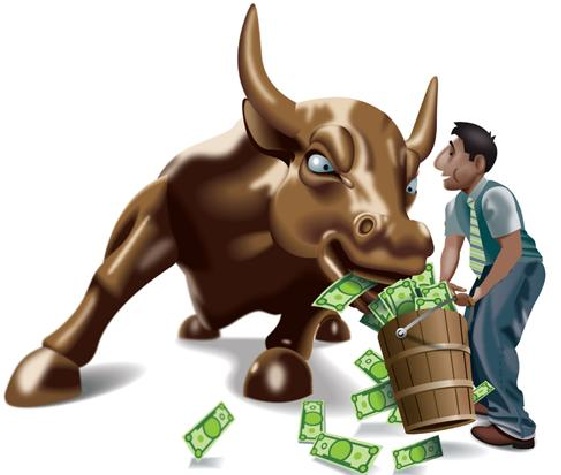 Sponsored
---
Social media has given bank customers information in real time that previously took days or even weeks to circulate. In other words, if customers have a problem with their bank account, they can quickly learn from social media whether it is an isolated incident, which was not the case with Wells.
What's more, banks have yet to come to grips with the commercial real estate market. The mainstream media is painting a dire picture, which if accurate, means that some banks in that sector will need to deal with loan losses. That impacts their income statement, and as we've seen before in other periods of financial uncertainty and worry, depositor confidence can be eroded if the losses are big enough. But these days with social media, that erosion can be quick.
For example, as word spread about the Wells Fargo problem, the bank had to notify the mainstream media that the problem was being addressed.
The big issue here of course is that many banks are in a difficult position. They are losing deposits as the Federal Reserve shrinks the money supply, which reduces the quantity of dollars deposited in banks by their customers.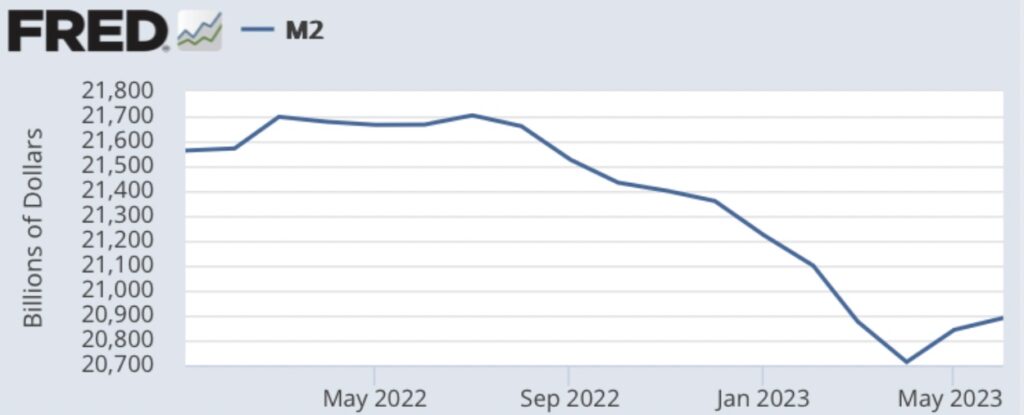 As deposits leave the banking system, the banks are scrambling for new sources of funding to keep their accounts balanced. Consequently, the Bank Term Funding Program – which a year ago was near zero – last week reached a new high.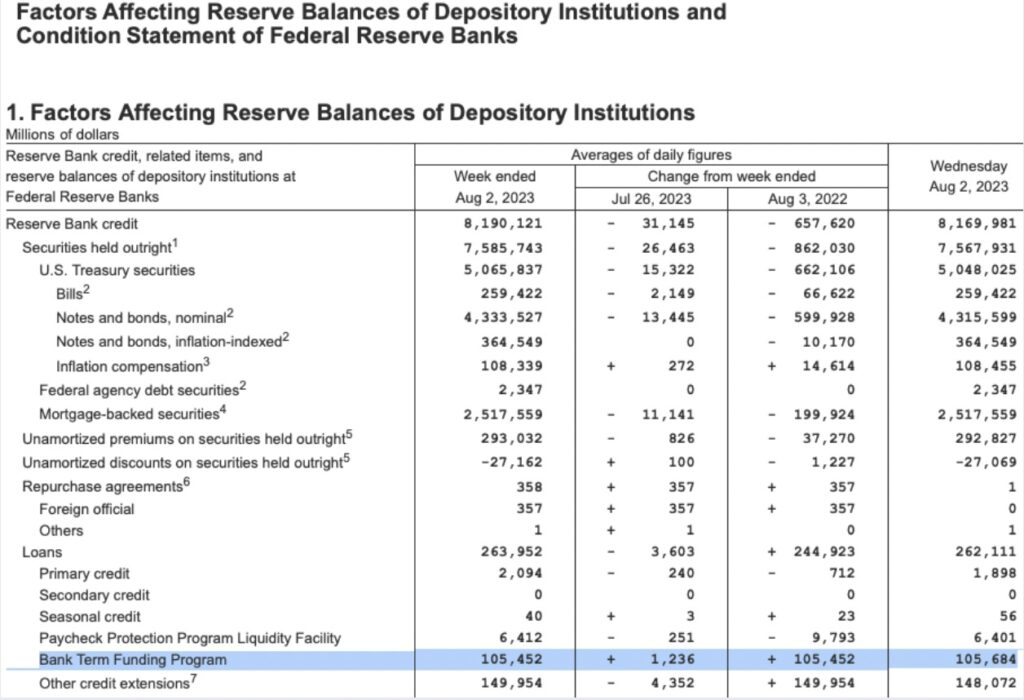 This bank funding program does not include other loans to banks by the Federal Reserve, nor does it include loans from the Federal Home Loan Bank. 
It is clear that banks remain under pressure, which may explain why the Fed is taking its foot off the brake by allowing M2 to bounce back up and raising interest rates by only one-quarter percent at its last meeting. But the big question, Eric, is will that be enough to keep another bank from blowing up?
ALSO JUST RELEASED: The Fed Is Going To Pivot From Dis-Infllationary QT To Mega-Inflationary QE CLICK HERE.
To listen to James Turk discuss the short term and long term predictions for the US dollar, gold, silver and the mining stocks CLICK HERE OR ON THE IMAGE BELOW.

To listening to Alasdair Macleod discuss what to expect from gold, silver and bonds CLICK HERE OR ON THE IMAGE BELOW.

© 2023 by King World News®. All Rights Reserved. This material may not be published, broadcast, rewritten, or redistributed.  However, linking directly to the articles is permitted and encouraged.