The 6-year breakout in the price of gold has turned into one hell of a war as the bullion banks and commercial hedgers have ramped up short positions into gold's historic breakout, even as foreign central banks were big buyers in the month of June.
Foreign Central Banks Continue Their Gold Buying Spree…
Foreign central banks such as Russia and China continue their gold buying spree.
…But What Do The Bullion Banks And Commercial Hedgers Know? They Are Now Heavily Short Gold In The Paper Market? (See Below)
Commercials Making Moves In Gold & Silver
July 8 (King World News) – For those who were wondering what the commercials were doing as gold and silver prices have been on the move, here is the latest news…
---
Listen to the greatest Egon von Greyerz audio interview ever
by CLICKING HERE OR ON THE IMAGE BELOW.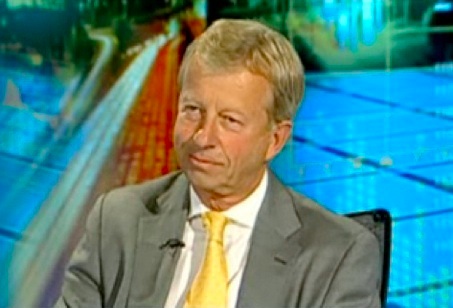 Sponsored
---
Big Position Change In Gold
Commercial hedgers added significantly to their short positions in the gold market…again (see chart below).
Commercials Ramped Up Gold Shorts…Again
25-year Chart Shows Commercials Increasingly Bearish On Gold
For those keeping score in the silver market…
Silver
Commercial hedgers slightly decreased their short positions this week after going long the silver market for only the 2nd time in history weeks ago (see chart below).
Commercials Add To Shorts In Silver
sentimentrader.com
Big Picture For Silver
25-year chart shows commercial hedgers trading activity in the silver market where they remain nowhere near their highest level of short exposure in silver (see chart below).
25-Year Chart Shows Commercial Positions In Silver
sentimentrader.com
It will be very interesting to see if the commercials have added to their gold and silver shorts in next week's COT report. For those who accumulate physical gold and silver on a dollar cost basis, continue to make purchases at the same time each month. Do not get cute and try to time the market.
Rate Cuts, Economic Worries, '07 Crash vs Today, Gold & Silver
READ THIS NEXT! Conditions Similar To 2007 Prior To Stock Market Crash, Rate Cuts Will Not Save It, Worries About Economy Mount, Plus Big Picture For Gold & Silver CLICK HERE TO READ
KWN has just released the powerful audio interview with Gerald Celente and you can listen to it by CLICKING HERE OR ON THE IMAGE BELOW.
More articles to follow…
In the meantime, other important releases…
THIS CAN'T BE REAL: Look At What Just Cratered, Plus Markets Are Not Fair CLICK HERE TO READ
Greyerz – The Road To $18,160 Gold And The Wisdom Of Jesse Livermore CLICK HERE TO READ
The Price Of Silver Is Finally Ready To Launch Higher, Enjoy The Ride CLICK HERE TO READ
Gerald Celente On Friday's Action In The Gold Market CLICK HERE TO READ
Gold & Silver Volatility, Serious Problems Underneath The Surface, Plus Another Bullish Gold Catalyst CLICK HERE TO READ
© 2019 by King World News®. All Rights Reserved. This material may not be published, broadcast, rewritten, or redistributed.  However, linking directly to the articles is permitted and encouraged