Today James Turk told King World News that silver's trading action mirrors the 2010-2011 spike to $50.
August 17 (King World News) – James Turk:  It's a great start to the week for the precious metals, Eric. They are still in the price correction that we spoke about last Monday but maybe not for much longer given the strength we are seeing. Even though the correction dug deeper than I was expecting, key support held for both gold and silver. That is always what you want to see, but there was also another important development…
---
ALERT:
Legendary investors are buying share of a company very few people know about. To find out which company CLICK HERE OR ON THE IMAGE BELOW.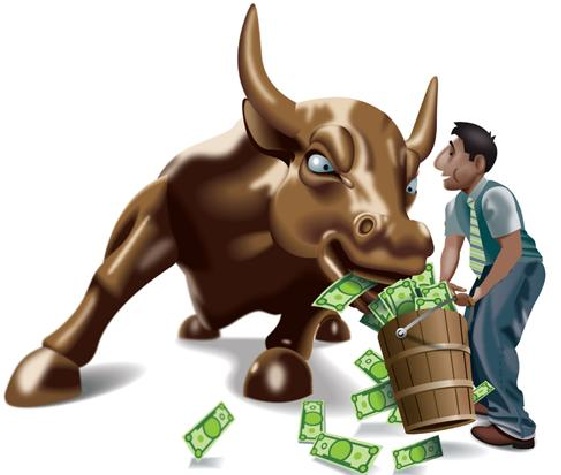 Sponsored
---
Trading on Tuesday, August 11 was huge, particularly silver. September delivery silver covered $5 of ground from that day's $29.44 high price to the $24.48 low. On the Comex alone over 397,000 contracts traded. That's nearly 2 billion ounces of silver, so on that one day the amount of silver traded was more than two times the amount of silver produced in a year. It's a truly astonishing amount, and here's what all that activity and volatility means.
Even though key support held firm, we can conclude that the price dip shook out a lot of people, which is what happens in a correction. Shakeouts like these are bullish because everyone shaken out has to buy again if they want to benefit from silver's bull market.
Memories Of 2010-2011
It brings back memories of that great move in silver in 2010/2011. You will no doubt remember how you and I were on top of that story, which was of real benefit to KWN readers. The uptrend back then also began in July and interestingly, just like this year began under $20. Silver then continued moving higher in August 2010, as more traders began to recognize the opportunity that was unfolding. 
People often think that little can happen in August because of summer holidays, but it can indeed be an important month. Silver really took off in September 2010, after everyone came back to work from the beach, which is when the uptrend really became visible. The silver price then began accelerating, and it kept rocketing to April 2011. As we now know, silver more than doubled and nearly touched $50 in April 2011, and that whole move took only nine months.
Can it happen again? As I am always quick to caution, no one knows the future. It can't be predicted, but if it happened once, it can happen again, particularly because silver is so undervalued, as is gold.
So my advice remains the same. Buy physical gold, and if you are inclined to accept the greater volatility in silver, then buy physical silver too. When you do, you have 5,000 years of history on your side, which should provide a lot of comfort to everyone who owns physical precious metals. With that track record over millennia, it seems obvious to me that it is the fiat currencies that are volatile, not the precious metals.
***To listen to Gerald Celente discuss his warning of "hell on earth," plus gold, silver, major markets, and much more click here or on the image below.
The Shocking Truth About Warren Buffett's Investment In Gold
***ALSO JUST RELEASED: The Shocking Truth About Warren Buffett's Investment In Gold And The Real Reason Why He Did It CLICK HERE.
© 2020 by King World News®. All Rights Reserved. This material may not be published, broadcast, rewritten, or redistributed.  However, linking directly to the articles is permitted and encouraged.