With the price of crude oil once again hitting the highest level since 2014, here is a look at the "invisible hand," stocks, bonds and gold.
The Most Interesting Weekly Close Not Being Talked About
June 29 (King World News) – From top Citi analyst Tom Fitzpatrick:  In 2018 we have seen peaks (in the US 30-Year Treasury) at 3.23% followed by 3.26%. In the prior instance we were testing the double top neckline within 4 weeks, a break of which suggested a move to 2.59% (see chart below).
The low in the move became 2.63% before higher again. Now 6 weeks after the 3.26% peak we are testing the double top neckline at 2.995% (see chart above). Such a break would suggest a move to at least 2.66% and possibly the supports hit after the 2015 and 2016 highs at 2.62-2.63%. A move below there, if seen, would be of major concern and suggest a danger of extended losses, possibly even as far as 2.20-2.25%…
---
ALERT:
Mining legend Ross Beaty (Chairman Pan American Silver) is investing in a company very few people know about that had a staggering 20 grams per tonne of gold going through the plant in the last quarter. The highest peak during a 12 hour period was a jaw-dropping 100 grams per tonnes of gold! No wonder Ross Beaty is buying stock in this amazing company. To find out which company CLICK HERE OR ON THE IMAGE BELOW.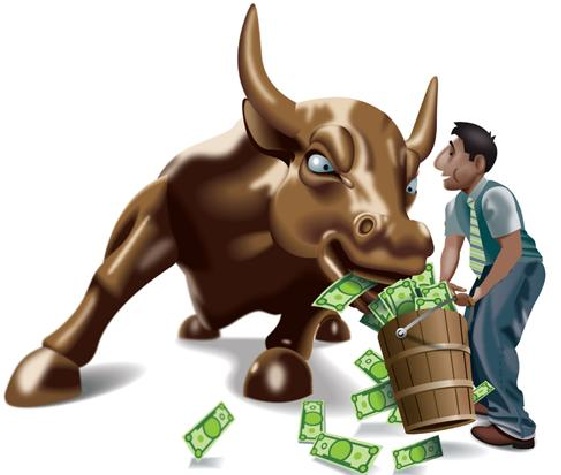 Sponsored
---
All this at a time when copper looks set to post a bearish outside month (close below $299.80) suggesting as low as $260. And WTI (crude oil) is set to post a bullish outside month (close over $72.83) that suggests at least $75 with a danger of $85, much higher than we expected in this trend. All this suggests that something "not so good" (geopoliticall???) could be around the corner and today's rally in the equity market may just be a "remission" in the recent stress.
King World News note:  Recently it was pointed out on KWN that the rise in crude oil prices have taken $30 billion out of the pockets of consumers. Maybe this explains why the savings rate of the average US citizen has been flirting at the low end of the range for the past 20 years (see Peter Boockvar's chart below).
US Savings Rate Near Lowest Level In Past 20 Years!
The Invisible Hand, Stocks & Gold
King World News note:  Despite the rally in stocks, at this point it is in the best interests of the "invisible hand" to take the markets lower.
A plunging stock market that ushers in fear will have the effect of creating more demand for US Treasuries as the Fed continues with QT.  In the meantime, the mining shares as a whole have recently performed far better than the price of gold.  This has generally been a prelude to a reversal in the price of gold to the upside.
ALSO JUST RELEASED: Everything Bubble About To Unleash Panic In Global Markets CLICK HERE TO READ.
© 2018 by King World News®. All Rights Reserved. This material may not be published, broadcast, rewritten, or redistributed.  However, linking directly to the articles is permitted and encouraged.