The gold trade is far from crowded as the Federal Reserve is poised to raise interest rates.
Gold Trade Not Crowded
April 18 (King World News) – Fred Hickey:  Love the early morning attacks on gold as soon as futures open past 3 days (and then partial rallies back rest of day) with gold still holding around $2K. Also 8.4 tons outflows from GLD ETF. Bears pressing- but not getting very far. Open interest sliding too (already at low levels).
Gold was overbought, so corrective period is healthy after recent runup. Assuming gold continues to dig in during the bear attacks (limiting damage), it'll set gold up for rebound to record highs (and beyond). Meanwhile, I keep reading about a "crowded" gold market that doesn't exist…
---
ALERT:
This company is about to start drilling what could be one of the largest gold discoveries in history! CLICK HERE OR ON THE IMAGE BELOW TO LEARN MORE.
---
Fed To Raise Rates
Gerald Celente:  The U.S. Federal Reserve should raise its key interest rate above 5 percent and leave it there until inflation shows clear signs of retreating, Loretta Mester, president of the Federal Bank of Cleveland, said in an 11 April speech at New York University. 
Currently, the Fed pays 4.75 percent on deposits by banks and charges 5 percent on loans to banks.
The central bank is widely expected to add another quarter point to its policy rate when it meets next month. At its last meeting, the Fed's rate-setting committee predicted the rate would be at least 5.1 percent at the end of this year.
Mester also echoed repeated statements by Fed chair Jerome Powell that the central bank will not cut interest rates this year.
"Precisely how much higher the federal funds rate will need to go from here and for how long policy will need to remain restrictive will depend on how much inflation and inflation expectations are moving down, and that will depend on how much demand is slowing, supply challenges are being resolved, and price pressures are easing," the printed text of Mester's speech said. 
Mester also said she expects a "meaningful" reduction in inflation "soon", with its pace falling to around 3.75 percent this year and settling to the central bank's 2-percent goal in 2025…
---
ALERT:
Legendary investors are buying share of a company very few people know about. To find out which company CLICK HERE OR ON THE IMAGE BELOW.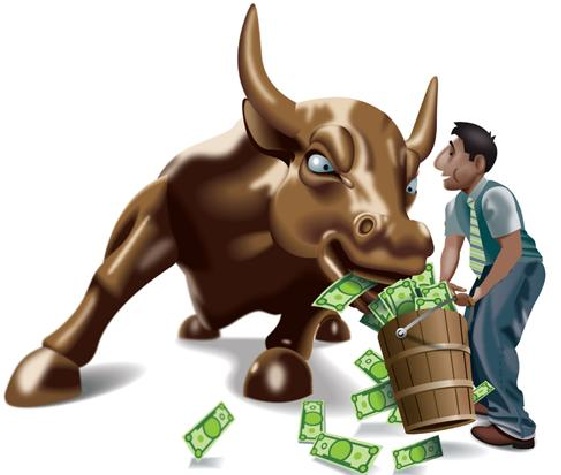 Sponsored
---
Fed governor Christopher Waller joined Mester in advocating another rate increase.
The collapse of Signature and Silicon Valley banks and resulting tumult in the banking industry has not yet caused banks to tighten lending "significantly," he said in a 14 April speech.
U.S. banks were expected to become more cautious in their lending after the twin failures, which would have an effect similar to a rate increase.
Because that has not happened, "monetary policy needs to be tightened further" and "will need to remain tight for a substantial period of time," Waller said.
At their March meeting, a majority of Fed rate-setters estimated they would add one more quarter-point to the central bank's policy rate, raising them to 5 percent on deposits and 5.25 percent on loans and leaving them there through the rest of this year.
TREND FORECAST:
Mester's and Waller's comments indicate that Fed officials will stick to their plan to add another quarter point to the fed funds rate next month and hold rates at least that high through this year.
While some analysts had predicted that the Fed might let go of its 2-percent target, the new remarks indicate that the central bank has not yet done so: with inflation now at 5 percent, holding rates above that mark through this year indicates the Fed remains fixed on its 2-percent goal. However, as we forecast, the Feds will lower interest rates in the run-up to the 2024 Presidential Reality Show… they do it all the time.
ALSO JUST RELEASED: BUCKLE UP: Fed To Raise Interest Rates In 2 Weeks CLICK HERE.
ALSO JUST RELEASED: No Way Gold Has Topped, Plus One Of The Most Speculative Moments In History CLICK HERE.
ALSO JUST RELEASED: Bull Market #3 In This Key Asset Is Alive And Well And It Will Be A Game-Changer CLICK HERE.
ALSO JUST RELEASED: Greyerz – This Everything Global Collapse Will Be Unlike Anything Seen In History CLICK HERE.
**To listen to Alasdair discuss the collapsing available physical gold and the other big catalysts for the gold and silver markets CLICK HERE OR ON THE IMAGE BELOW.

© 2023 by King World News®. All Rights Reserved. This material may not be published, broadcast, rewritten, or redistributed.  However, linking directly to the articles is permitted and encouraged.