With the Dow surging toward all-time highs, here is a look at stock market euphoria, Tesla & gold, plus some positive news for gold and silver.
Stock Market Euphoria
August 24 (King World News) – Peter Boockvar:  Ahead of the Jackson Hole virtual get together this week, I couldn't help but laugh at this tweet I found over the weekend, https://twitter.com/Wertwhile/status/1297274363390066689, QE4EVER on the license plate of an Audi at the same time I'm reading the weekend WSJ where in an article titled says "When the Stock Market and the Economy Seem Disconnected" it says "The top 10% of earners owned 87% of all US stocks outstanding in the first quarter of 2020."
These central bankers this week should be proud of the wealth they've enhanced for those owning stocks and other financial assets. By the way, this stat comes from the Federal Reserve itself, how fitting. They've made holding risk free money a hot potato and we see again the results, higher and higher multiples for some stocks and in everything credit (helped of course by their direct purchases including the bonds of Apple). Powell speaks on Thursday…
---
To learn which company billionaire Eric Sprott just bought a
$10 million stake in click here or on the image below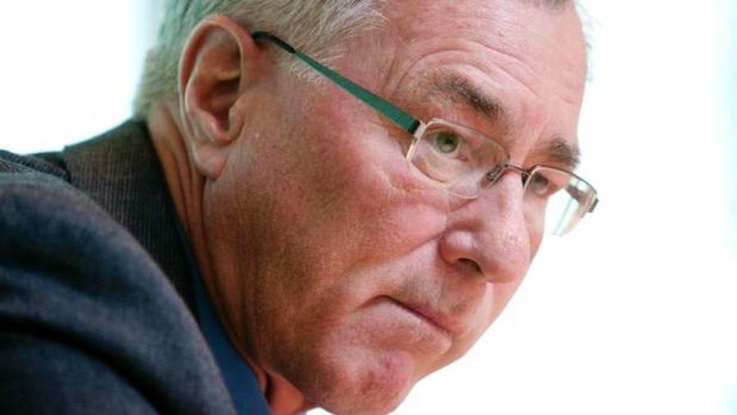 ---
Attached is an update of the Citi Panic/Euphoria index, a level that is holding this high for the 1st time since 2000.
1st Time Since 2000 Euphoria Has Remained This High
Again, the excitement of equities this morning is not being matched by longer term US Treasuries where the 30 yr yield is up less than 1 bp to 1.35%. It was at 1.44% one week ago. There is no data of note overseas today.
Positive (News) For Gold & Silver
Fred Hickey:   "Good to see negatively-slanted gold/silver articles during this (healthy) correction period. On recent volatility of the metals: "suggesting that gold and silver have joined U.S. tech stocks among the most crowded trades in markets" Just like Apple & AMZN??"
Tesla & Gold
Holger Zschaepitz:  The #Tesla share is now worth more than an ounce of gold. At the low in 2011, only 0.02 ounces per share had to be paid. (See below).
Tesla Share Price Now Worth More Than 1 Ounce Of Gold
***To listen to one of the most powerful audio interviews of 2020 from the man who advised people managing more than $2 trillion click here or on the image below.
Edge Of A Catastrophic Global Financial Panic
***ALSO JUST RELEASED: Greyerz – We Are On The Edge Of A Catastrophic Global Financial Panic. Here Is What You Need To Do To Prepare Right Now CLICK HERE.
© 2020 by King World News®. All Rights Reserved. This material may not be published, broadcast, rewritten, or redistributed.  However, linking directly to the articles is permitted and encouraged.