The price of silver surged 5% today and gold rallied near $1,550 as stocks tumbled, but here are the big surprises.
Unprecedented
September 3 (King World News) – Adam Tooze, Director of the European Institute:  "Given the current economic expansion, the level of government stimulus is unprecedented. (See below).
Unprecedented Levels Of Government Stimulus Given The Long Economic Expansion
How High For Gold & Silver?
Peter Schiff:  "How high will gold & silver prices rise before currency traders get nervous about the U.S. dollar? If investors and central banks prefer gold & silver, the reserve status of the dollar is jeopardized. The U.S. has the most to lose from a loss of confidence in fiat currencies!"
Silver Is On A Tear!
Jeroen Blokland:  "The price of silver is up to its highest level in three years! (See below).
Silver Hits Highest Level In 3 Years
---
ALERT:
Mining legend Ross Beaty (Chairman Pan American Silver) is investing in a company very few people know about. To find out which company CLICK HERE OR ON THE IMAGE BELOW.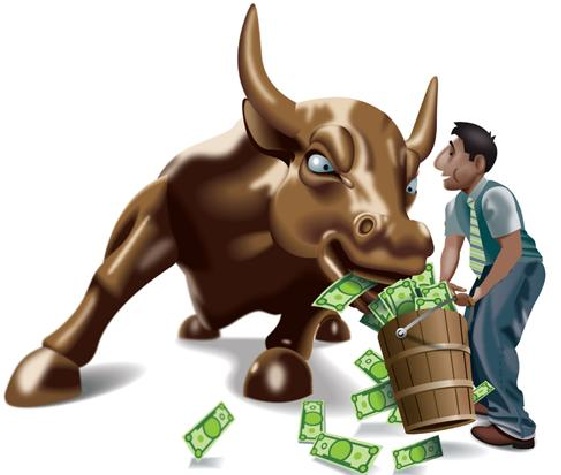 Sponsored
---
Silver Continues Higher In "Thin Zone"
Graddhy out of Sweden:  "It is now in the middle of my long standing thin zone and I would guess that nothing can really stop it now. Silver miners seems to realize that this is a parabolic move and are not following, so far. (See below).
Silver Continues To Blast Through "Thin Zone"
If Only…
Sven Henrich:  "If only there were signs of extremes (see below).
EXTREMES: US Equities At 70-Year Highs vs European Equities
Good Loves This
Jim Bianco, CEO Bianco Research:  "Gold loves the idea of negative interest rates. That means it is bad for everything else. (see below).
Good For Gold, Bad For Everything Else
Monetary Policy Endgame
READ THIS NEXT! We Are Now Reaching The Monetary Policy Endgame CLICK HERE TO READ
More articles to follow…
In the meantime, other important releases…
GOLD UPDATE: One Of The Greats Says Despite Volatility Gold Bull Is Headed To $1,800 CLICK HERE TO READ
What A Wipeout, Hedge Fund Gold Bets Increase, China Can Play The Game…But They Are Losing, Plus A Reality Check CLICK HERE TO READ
This Is What Is Really Driving The Price Of Gold Higher CLICK HERE TO READ
Bullion Banks And Commercials Remain Near All-Time Record Short The Gold Market! CLICK HERE TO READ
© 2019 by King World News®. All Rights Reserved. This material may not be published, broadcast, rewritten, or redistributed.  However, linking directly to the articles is permitted and encouraged