Silver is finally acting better, plus breaking down gold's breakout.
Silver Is Finally Acting Better
July 16 (King World News) – Bill Fleckenstein:  "As someone who has watched silver trade for a long time, it seems like it is finally starting to act a little better lately. If it starts to build on its recent bit of strength, we could get a pretty good-sized pop quickly, because that is the nature of the silver market. I'm not saying that is what will happen, but it seems to me it's quite possible that it could…
---
ALERT:
Mining legend Ross Beaty (Chairman Pan American Silver) is investing in a company very few people know about. To find out which company CLICK HERE OR ON THE IMAGE BELOW.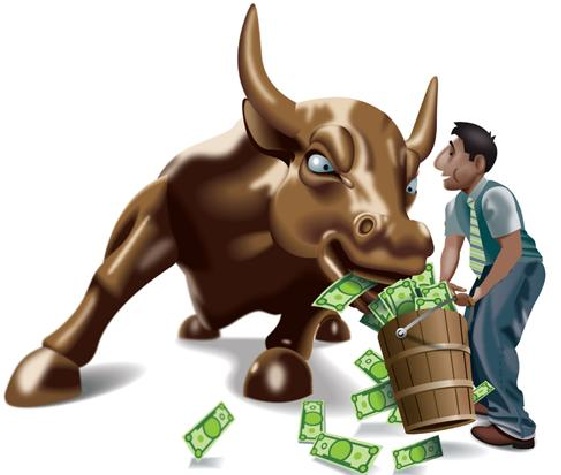 Sponsored
---
Breaking Down the Breakout
Today the miners were mostly higher. Thus far, the investment community has been slow to handicap prices north of $1,350 into the valuation of gold equities. As I've noted for many years now on various subjects, it is impossible to know in advance when psychology will shift, but it will, and that will be meaningful. I expect it will be identifiable by a surge higher in the miners, although it could play out more or less one company at a time.
Delta Dawn?
The recent move in gold illustrates how psychology can shift for no reason you can pinpoint. By that I mean, if you take a step back from a gold chart posted on the wall, you could see that $1,350 to $1,400 would be a meaningful breakout across a variety of different ways to draw chart pictures. That breakout has now occurred, and the significance is simply that it happened, in that it signified psychology had begun to shift regarding precious metals, even if it hasn't moved too far in the negative direction regarding other asset classes, be they stocks, bonds, or currencies. After all, it is a very big world and it only takes a small change in certain markets to make a difference.
On the subject of psychology, the stock market is probably the biggest beneficiary of "group think" and everyone leaning in one direction (regardless of why that has occurred), but one of these days, psychology will change there, too.
Mental Leverage
Given where valuations and prices are, a change could result in big moves, as witnessed by what we saw with Illumina last Friday. Yes, there was a fundamental data point that caused that to happen, but it made people want to sell, and boom, we saw a big decline. So, while I talk about the importance of psychology, something fundamental usually causes the shift, whether it be a big data point or a small one.
In any case, psychology has shifted in the metals and now we're waiting to see when that might happen in stocks and/or bonds.
***To subscribe to Bill Fleckenstein's Daily Thoughts CLICK HERE.
AUDIO NOW RELEASED!
King World News note: There was a short delay in the release of the latest audio interview with the man who helps to oversee more than $200 billion and you can now listen to it by CLICKING HERE OR ON THE IMAGE BELOW.
Gold & Silver Update
READ THIS NEXT! Gold & Silver Update, Plus A Bad Situation Getting Worse And Don't Worry, Everything Is Okay CLICK HERE TO READ
More articles to follow…
In the meantime, other important releases…
James Turk – This Is Why The Price Of Silver Is About To Soar CLICK HERE TO READ
WARNING: Look At What Just Hit March Of 2000 Levels, Which Triggered The Stock Market Crash CLICK HERE TO READ
Greyerz – Here Is What Will Happen When Real Panic Begins To Unfold CLICK HERE TO READ
Another Bullish Gold Catalyst, Plus The "Light" At The End Of The Tunnel CLICK HERE TO READ
© 2019 by King World News®. All Rights Reserved. This material may not be published, broadcast, rewritten, or redistributed.  However, linking directly to the articles is permitted and encouraged