Here is a look at gold and silver bull catalysts, liquidity train, ice-age, plus the quote of the week.
On A Roll
March 2 (King World News) – Holger Zschaepitz:  Good morning from Germany where financial repression continues. Real yields (10y Bunds-inflation) plunged to -1.64% after inflation jumped to 1.3% in February from -1.0% in January. Real yields are now NEGATIVE for 58 consecutive months, another fresh historic record (see chart below).
GOLD & SILVER BULL CATALYST:
58 Straight Months Of Negative Yields In Germany!
Liquidity Train
Holger Zschaepitz:  ECB balance sheet has hit another fresh ATH as Lagarde keeps the printing press rumbling. Total assets rose by €9.3bn to €7,110.5bn in the past week on QE. ECB balance sheet now equal to 71.3% of Eurozone GDP vs Fed's 35.3%, BoE's 37.7% or BoJ's 129.1% (see chart below).
GOLD & SILVER BULL CATALYST:
ECB Balance Sheet Continues To Hit All-Time Highs
Hmmm
Holger Zschaepitz:  HMMM?! ECB's Luis de Guindos says it'll be key to understand whether bond yields have risen due to inflation trends or due to other factors, though in any case officials "have the flexibility that is needed in order to react." Officials totally open to recalibrating PEPP envelope (see chart below).
INTEREST RATE INTERVENTION:
Officials "have the flexibility that is needed to react."
Monetary Madness
Frederkick Ducrozet:  
ECB, 2012: "Whatever it takes"
ECB, 2021: "Harder, better, faster, stronger" 
"The harder we push to close the output and inflation gaps, the better the outlook for the euro area economy. And the faster we get there, the stronger our growth potential will be."
---
ALERT:
Legendary investors are buying share of a company very few people know about. To find out which company CLICK HERE OR ON THE IMAGE BELOW.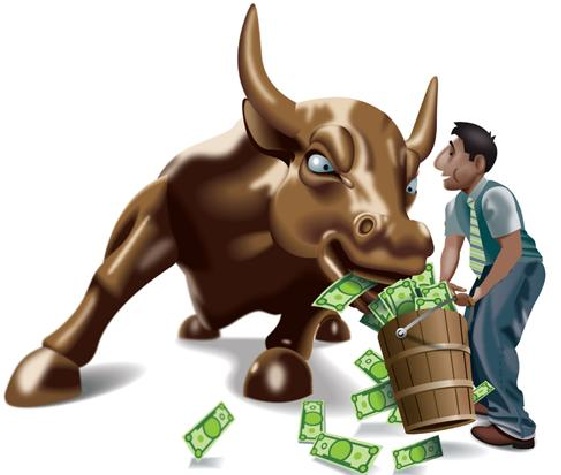 Sponsored
---
ICE-AGE: Expect Sub-Zero 10-Year US Treasury
Albert Edwards, Former Global Strategist Societe Generale:  "Although I think we will ultimately move away from the Ice Age deflationary quagmire, the reflation trade has gone too far, too soon. After a now fully discounted H1 GDP boom, a growth and Inflation slump towards the end of this year will likely trigger sub-zero US 10year (Treasury)."
Quote Of The Week
Luke Gromen:  "Selling gold on higher bond yields with sovereign debt levels this high is one of the most pronounced cases of "picking up nickels in front of a steamroller" I have seen in my 25-year career in finance."
Also of importance…
The World's Most Highly Anticipated New Silver Situation, Zacatecas Silver Launches Publicly on the TSX Venture Exchange with the Symbol ZAC
Zacatecas Silver starts trading today on the TSX Venture with the symbol ZAC. The company is unique as it had very strong funding as a private company, including from world-famous silver investor Eric Sprott, and there was no financing required concurrent with this go-public move. This bodes potentially extremely well for early buyers in the public market as the share structure has been kept very tight.
Top Tier Team
While Eric Sprott as an investor will put this new silver situation on the radar screen of many, the top tier management team behind Zacatecas Silver also carries some weight among serious silver investors. Some of these names are very familiar within the mining industry including CEO Bryan Slusarchuk, who is the co-founder and former President of K92 Mining, COO Dr. Chris Wilson who is a very successful geologist formerly with mining behemoth Ivanhoe Mines, Director John Lewins, the CEO of K92 who has turned K92 into one of the fastest growing gold companies on the planet, and Chairman James Hutton who was CEO of Canada Dominion Resources and President of CMP Resources Group that jointly completed in excess of $1.4 Billion in financings for the Canadian resource industry.
The Project that Brought Them all Together
To get this storied group of mine builders and exploration professionals together along with backing from Eric Sprott takes an amazing project and that is exactly what Zacatecas Silver has put together. As has been a hallmark of this group, the assets were acquired when silver was out of favor.
Resource Confirmation, Resource Expansion and Exploration Provides a Trifecta of Opportunity
Zacatecas Silver has a significant historic inferred silver resource in a world class silver mining region which is open along strike and at depth, with work starting immediately to target resource confirmation and expansion at the Panuco Silver Deposit. In addition, the company has excellent regional exploration potential including El Cristo, the northwest extension of the well-known Veta Grande Vein that has now been traced on the Zacatecas Silver properties for 3km at surface but has had very limited previous exploration.
The Zacatecas Silver property is located in Zacatecas State, Mexico, within the highly prospective Fresnillo Silver Belt, which has produced over 6.2 billion ounces of silver. The company holds a huge 19,338 acres of ground that is 25 km south-east of MAG Silver Corp.'s Juanicipio Mine and Fresnillo PLC's Fresnillo Mine. The property shares common boundaries with Pan American Silver Corp. claims and El Orito which is owned by Endeavour Silver.
Zacatecas Silver's Panuco deposit is located in the north of the concessions is the most advanced prospect. It has an historic inferred mineral resource of 19,472,901 ounces Ag Eq. (cut-off 100 g/t Ag Eq.) from 3,954,729 tonnes at 153.2 g/t Ag Eq (136 g/t Ag, 0.14 g/t Au, 0.012% Pb, 0.11% Zn). Mineralization at the Panuco remains open along strike and down dip.
Slusarchuk notes:
"We have been blessed to have some great exploration success around the world over the past several years. To acquire these silver assets when silver was disliked by most companies and now to launch publicly right when silver seems on the cusp of a breakout higher is great timing. We feel fortunate to have this silver land position and equally blessed to have attracted such great financial backing by such serious world class silver investors."
To listen to a powerful and timely interview with E.B. Tucker about the fierce trading action in the gold and silver markets CLICK HERE OR ON THE IMAGE BELOW.
Alasdair Macleod discusses why the gold and silver markets are very close to a major bottom CLICK HERE OR ON THE IMAGE BELOW TO LISTEN.
© 2021 by King World News®. All Rights Reserved. This material may not be published, broadcast, rewritten, or redistributed.  However, linking directly to the articles is permitted and encouraged.