After the Fed decision not to raise raise rates near the end of the first month of trading in 2019, the price of gold is now only $60 from hitting a 5-year high as the Baltic Dry (Shipping) Index collapses.
Baltic Dry Index Has Collapsed
January 31 (King World News) – Here is a portion of today's note from Jason Goepfert at SentimenTrader:  The Baltic Dry Index, measuring shipping rates, has collapsed in recent months, suggesting a global economic slowdown. It has been an inconsistent predictor, especially for stocks. It was slightly better for the dollar and gold…
---
Listen to the greatest Egon von Greyerz audio interview ever
by CLICKING HERE OR ON THE IMAGE BELOW.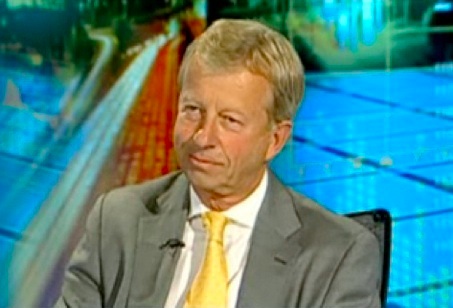 Sponsored
---
Jason Goepfert continues:  It's been a long time, more than five years, since we've had occasion to look at a particular indicator, but some interest has popped up again.
Whenever the Baltic Dry Index collapses, we tend to see dire predictions from those who prefer to see the world that way. The index is a survey measuring prices for transported cargo like coal, grain, and iron ore, so it's taken to be a gauge of international demand and economic activity.
If that's the case, then yeah, it's an issue. Over the past three months, the index has plunged by nearly 50% (see chart below).
Baltic Dry Index Collapses Nearly 50% In Only 3 Months!
The thing is, it doesn't really work. At least as a predictor of future returns in the S&P (and most other indexes).
Consistently Precedes Weaker US Dollar & Higher Gold
… For the S&P, it led to inconsistent returns. Nothing really to see there. Same for the Dow Transports. For the dollar, it did consistently precede weakness, which also meant good things for gold. It's often used as an indicator for the Shanghai Composite, and that was a little more successful than the S&P, but still iffy. Overall, it just hasn't been consistent enough to use as an input.
King World News note:  With the price of gold now trading only about $60 from a 5-year high, there is no question that a significant erosion of the US dollar from current levels will be extremely bullish for gold in the medium- to long-term.  It will be very interesting to see if this collapse in the Baltic Dry Index proceeds another markdown of the US dollar in the global currency markets.  Stay tuned.  In the meantime, to subscribe or try a free two week trial to the internationally acclaimed work that Jason Goepfert produces at SentimenTrader CLICK HERE.
***Also just released: Legend Connected In China At The Highest Levels Says Expect $100-$200 A Day Spikes In Gold Price CLICK HERE TO READ.
KWN has now released the powerful and timely audio interview with Andrew Maguire and you can listen to it by CLICKING HERE OR ON THE IMAGE BELOW.
© 2019 by King World News®. All Rights Reserved. This material may not be published, broadcast, rewritten, or redistributed.  However, linking directly to the articles is permitted and encouraged.