As we kickoff trading in the final week of January, panic over the spread of the coronavirus has global stock markets plunging and the price of gold surging toward $1,600.
Panic As Coronavirus Spreads
January 27 (King World News) – Peter Boockvar:  With the virus, I'm not even going to try to guess what the economic impact will be and how contained or not it will get but what I am confident of is once it starts getting warmer in late March into April, this will flame out and go away. One other thing relative to SARS, on one hand, China has been much more aggressive in getting this thing contained but on the other, China is a much bigger economy today both absolutely and as a percent of global GDP (GDP almost $14T vs about $1.5T back then in the context of about an $80T global economy vs about half that in 2003) where the Chinese people are much more mobile, thus broadening the impact…
---
ALERT:
Mining legend Ross Beaty (Chairman Pan American Silver) is investing in a company very few people know about. To find out which company CLICK HERE OR ON THE IMAGE BELOW.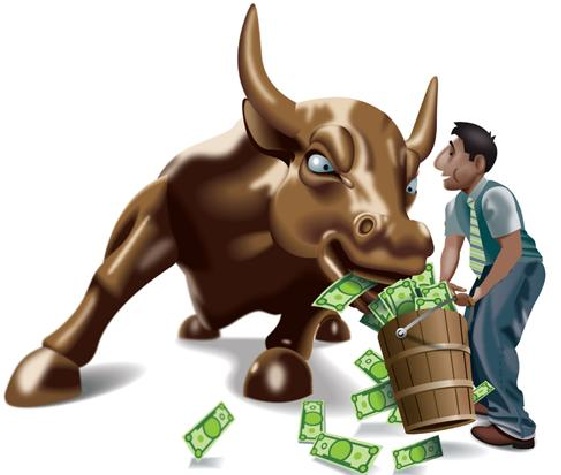 Sponsored
---
What doesn't help here in terms of the market reaction is bullish sentiment, particularly as stated last week, has gotten extreme and combine this with very extended valuations, there was no room for a global economic incident of note. Last weekend Citi said its Panic/Euphoria was just under the Euphoria level. This past weekend, likely as of mid week last week, it is firmly in Euphoria territory. 
To repeat what this stat is: "The panic/euphoria model is a gauge of investor sentiment. It identifies 'Panic' and 'Euphoria' levels which are statistically driven buy and sell signals for the broader market. Historically, a reading below panic supports a better than 95% likelihood that stock prices will be higher one year later, while euphoria levels generate a better than 80% probability of stock prices being lower one year later." In this case, a reading at or above .41 is euphoria and we just printed .45.
Also of importance…
Art Cashin: Overnight And Overseas – Markets in Hong Kong and Shanghai are closed for the Lunar New Year. Japan plunged the equivalent of 550 points in the Dow. India fell about half as much. 
London fell the equivalent of nearly 700 Dow points before shaving their losses slightly. Paris and Frankfurt are seeing losses in line with Tokyo. 
Among other assets, Bitcoin has rallied somewhat and is trading around 8700. Gold is benefitting from a general move into safe havens. Crude continues to weaken on pandemic concerns. The euro is flat against the dollar. Yields are lower on the safe haven moves. 
Consensus – Some pundits claim some of the overnight weakness may be attributable to impeachment fears exacerbated by the Bolton leak. The uniformity of the selloffs in global markets suggest it is 95% virus fears. 
Stick with the drill – stay wary, alert and very, very nimble.
KWN has now released an audio interview!
Dr. Stephen Leeb says this will send the price of gold above $20,000 CLICK HERE OR ON THE IMAGE BELOW.

$50,000 Gold, China, Richard Russell & Jim Sinclair
ALSO RELEASED: Richard Russell, Jim Sinclair, China, Massive Inflation And $50,000 Gold CLICK HERE TO READ.
© 2020 by King World News®. All Rights Reserved. This material may not be published, broadcast, rewritten, or redistributed.  However, linking directly to the articles is permitted and encouraged.