Today one of the greats in the business said, "The upside for gold is multiples of the current price," plus a look at some stunning charts.
Gold
January 14 (King World News) – Egon von Greyerz:  The upside potential for Gold is multiples of the current price, especially since the currency debasement will accelerate as money printing accelerates. Gold is the king of wealth preservation and should be held in physical form outside the banking system…
---
Listen to the greatest Egon von Greyerz audio interview ever
by CLICKING HERE OR ON THE IMAGE BELOW.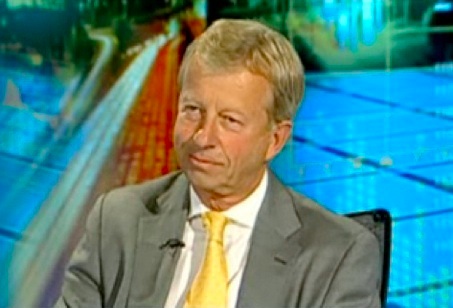 Sponsored
---
To The Moon Alice!
The Daily Shot:  China's exports hit a record high.
Chinese Exports Have Been Skyrocketing
Eating The World
Holger Zschaepitz:  BlackRock is eating the world: Became the first public asset manager to hit $10 trillion in assets, propelled by a surge in Q4 flows into its ETFs. Investors poured a net $104 billion into ETFs in the three months ended December 31.
BlackRock Assets Under Management
Hits A Staggering $10 Trillion
Ouch!
Holger Zschaepitz:  ARK Flagship ETF fund suffers the heaviest withdrawal since March. Saw $352mln exit on Wed, acc to data compiled by BBG. Outflow follows miserable start to year; ARKK is now down 15.5% in 2022.
BUBBLE DEFLATING:
ARK Collapse Still Has A Ways To Go
On The Downside
Gold
Graddhy out of Sweden:  Gold is holding the blue breakout for 3rd day today. Needs to get above 1833 pretty soon. Above 1833 opens up for 1880. Volume thin zone just above so could move quickly. Bounce in USD should not be large here as USD should be in yearly cycle decline now.
© 2022 by King World News®. All Rights Reserved. This material may not be published, broadcast, rewritten, or redistributed.  However, linking directly to the articles is permitted and encouraged.