With the price of gold surging above $1,835, here is a look at more inflation, plus another day, another record.
Inflation
February 9 (King World News) – Peter Boockvar:  Here are some notable tidbits from the Chipotle earnings conference call last night as we hear directly from companies on what their plans for pricing are in 2022 and this is another great customer facing proxy. After raising prices by 4% in December, after previously doing so a few times which takes their 2021 price hikes to 10%, Brian Niccol the CEO said they could by another 6% this year. He said:
"we continue to see pressure on wages. We want to make sure that we continue to be competitive on that front…As a result, our restaurants are staffed better than they were pre Covid and frankly, better than they have been for the last two years through this whole Covid period. So we don't want to slip on our wages."
Also, it will be in response to
"beef and freight and some of these other things that continue to stay elevated. We don't see it abating. We'll have to take some additional pricing there."
What is giving them confidence that higher prices can pass thru, "we see no resistance to date with the levels that we're currently at…So we've got a lot of pricing power. Our customers appreciate the brand, appreciate the culinary. And we're fortunate to be in that position."
Another Day, Another Record
Food prices by the way hit a new record high yesterday as measured by the CRB food stuff index. It's up by 6% just this year and by 57% from February 2019…
---
To find out which gold & copper explorer just hit significant mineralization click here or on the image below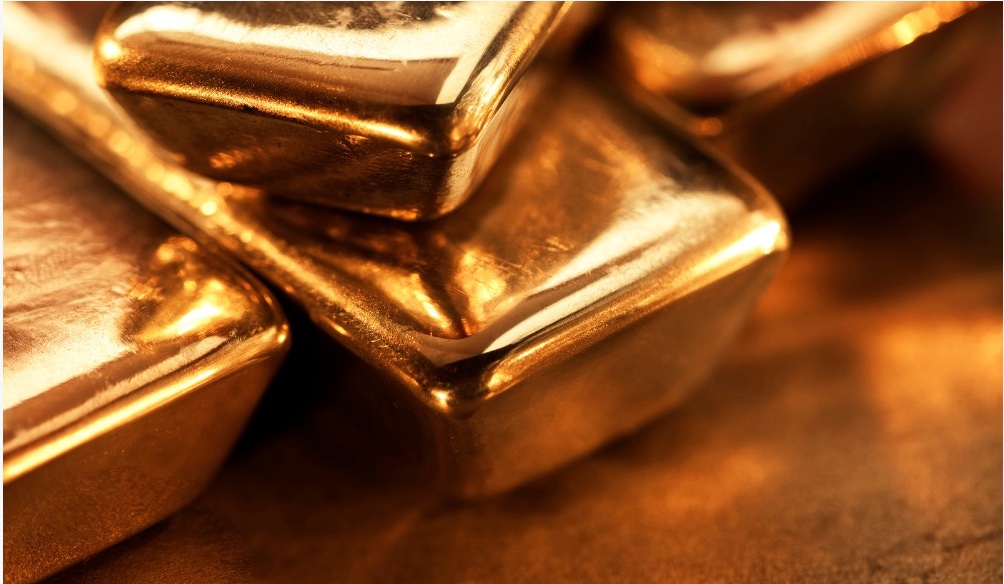 ---
I want to emphasize again that inflation will top out in the coming months and many of the intense pressures will ease this year but at least right now and until demand really falters, we will still see widespread increases in prices that won't total just 1-2% y/o/y. It will be higher. As for 2023, we'll deal with that later. 
On the shipping side, A.P. Moller-Maersk today said they believe that the major backlogs will lighten up in the back half of 2022. The CEO said "we are saying we expect quite a strong first half of 2022, and then we expect what we call a normalization early in the 2nd half." 
As for shipping costs, the World Container Index Shanghai to LA freight rate per 40 ft box is at $10,571 as of last week. It peaked at $12,424 last September but has been in a range of about $10-$11k since October. It was $1,500 pre Covid by the way.
The Dry Van truck rate per mile is at the lowest since mid January at $2.64, though still about double where it was in February 2020 and only modestly off its highs.
After 11 days in a row of higher interest rates, European bond yields are falling a bit. In this 11 days, the German 10 yr yield has gone from -.11% to +.27% but is lower by 4 bps today. The Italian 10 yr yield rose for 7 straight days and by 57 bps in this time frame to 1.85%. It's down 5 bps today. The 2 yr yield is lower by 7 bps after increasing by 40 bps over the past week and a half. US yields are falling in turn. I'll tell you why long rates in the US are likely still going higher and that is because European ones will be and you can't disconnect the two. 
The new head of the Bundesbank Joachim Nagel was interviewed today and he said "The ECB now needs to step up. We'll look at the data, new growth and inflation forecasts are coming out in March. And that will be the basis for our decisions. If the inflation picture and above all the outlook hasn't brightened significantly by then, we'll have to recalibrate the monetary policy stance." As to when he thinks short rates could first rise, "before this year is over." He also said "I see very clearly the risks we're taking if we wait too long to normalize monetary policy." Lagarde has made it clear that short rates won't rise until after QE fully ends and we'll monitor this new ECB/Bundesbank relationship closely. 
Another 5 bps increase to the average 30 yr mortgage rate to 3.83%, the highest since January 2020, led to a drop in mortgage apps.
Purchases fell almost 10% w/o/w and are lower by 12% y/o/y. Refi's declined by 7.3% w/o/w and 52% y/o/y. So we have nearly 20% higher prices for homes and now combined with rising mortgage rates and that is not a good scenario for the housing market. Expect further slowing in the pace of transactions but with the supply side, there still won't be enough at least for existing homes. Via refi's, we have many that forgot what a 4% mortgage rate is and won't want to give up their 3% mortgage.

To listen to Peter Boockvar discuss what to expect in 2022 for gold, silver, real estate, interest rates, inflation and more CLICK HERE OR ON THE IMAGE BELOW.
To listen to Alasdair Macleod discuss $3,200 gold and more CLICK HERE OR ON THE IMAGE BELOW.
© 2022 by King World News®. All Rights Reserved. This material may not be published, broadcast, rewritten, or redistributed.  However, linking directly to the articles is permitted and encouraged.