On the heels of the stock market plunging, here is a look at QE to infinity, highest level of selling in 5 years, plus what's wrong with this picture?
Cocaine Fueled Madness
September 8 (King World News) – Holger Zschaepitz:  Biggest experiment in monetary history: Central banks are almost engaged in a battle over who can rumble their printing presses the loudest. (See chart below).
QE TO INFINITY: Printing Our Way To Total Collapse
What's Wrong With This Picture?
Jeroen Blokland:  Real interest rates since 1314! (See chart below).
MORE MONETARY MADNESS: Interest Rates Collapse
---
ALERT:
Legendary investors are buying share of a company very few people know about. To find out which company CLICK HERE OR ON THE IMAGE BELOW.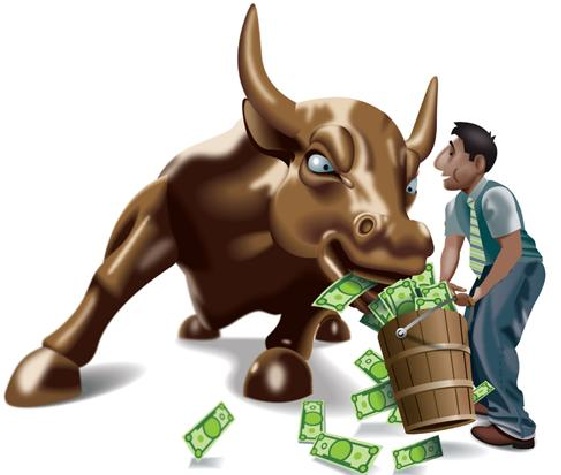 ---
Insiders Club
Liz Ann Sonders:  Insiders unloaded $6.7 billion worth of their own company stock during market's rally to new highs in August—most since November 2015 (see chart below).
INSIDERS DUMPING STOCK:
Highest Level Of Insider Selling In 5 Years!
DOW TUMBLES 600+ NASDAQ PLUNGES 5%, Plus Gold & Tough Times
***ALSO JUST RELEASED: DOW TUMBLES OVER 600, NASDAQ PLUNGES 5%: Tough Times, Plus A Fascinating Email About BIS Intervention In The Gold Market CLICK HERE.
***To listen to the powerful audio interview with former US Treasury Secretary Dr. Paul Craig Roberts where he discusses the coming crisis, gold, silver, the everything bubble and how it will end and more click here or on the image below.
© 2020 by King World News®. All Rights Reserved. This material may not be published, broadcast, rewritten, or redistributed.  However, linking directly to the articles is permitted and encouraged.