With the Dow hitting a new all-time high, look at what is booming.
January 14 (King World News) – Gerald Celente:  As people lose their jobs and wages diminish, the "rent but can't buy a house" trend will continue to escalate.
Just as they did back when the Panic of '08 hit, the Bigs will build new houses and buy ones in foreclosure to rent out to cash-strapped consumers.
New home construction is speeding at a pace not seen since 2007. Many of the buyers are not individuals but institutional investors who are betting that families want to exit the cities and live in suburbs even if they are unable to buy a home there.
"Every institutional investor is considering this space," Trevor Koskovich, who sells property investments at NorthMarq, told the Wall Street Journal. NorthMarq was part of a $235-million deal in which a Chicago investment firm bought five gated communities in Arizona…
---
To learn which company billionaire Eric Sprott bought a
$10 million stake in click here or on the image below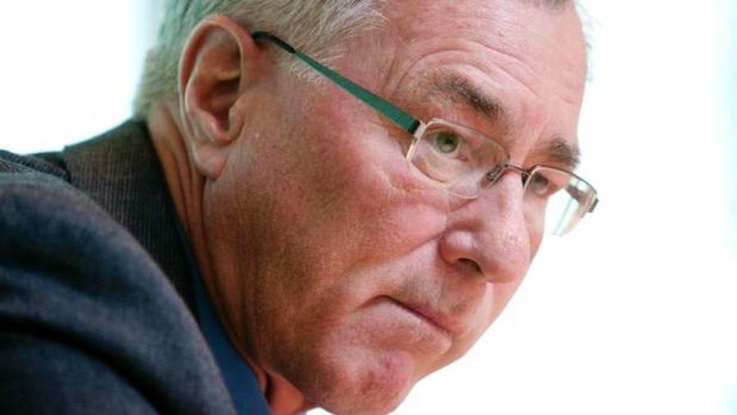 ---
No Money, No Home
Demand for space outside of cities combined with low-interest rates has pushed home prices to record levels. However, that has placed homeownership beyond the reach of average earners in 55 percent of U.S. counties, compared to 43 percent a year ago, according to analytics firm Attom Data Solutions.
Landlords who own single-family houses report record occupancy and rising rents since last March.
As a result, builders now are putting up houses to sell wholesale in packages to investors. 
For example, the Journal reported that the five Arizona projects bundled 943 one- and two-bedroom houses built by Taylor Morrison Homes for developer Christopher Todd Communities. The two are partnering to build more "rental villages" across the U.S. southwest.
The share of single-family homes built for investors will grow fivefold to 5 percent in the next few years, Darin Rowe, Taylor Morrison's rental chief, told the Journal.
More than 50,000 such houses were built in the 12 months ending 30 September, compared to the 31,000 in a typical year, reported John Burns of Real Estate Consulting.
The figure does not include single house projects or houses in typical subdivisions that investors have bought, the Journal noted.
TREND FORECAST:
This trend began at the end of the Great Recession when investors who had bought up the thousands of foreclosed homes were seeking new ways to expand. It will continue to grow as the "Greatest Depression" worsens.
JUST RELEASED: To listen to Michael Oliver discuss the gold and silver takedown and and his remarkable advice about what investors should expect next and more CLICK HERE OR ON THE IMAGE BELOW.
© 2021 by King World News®. All Rights Reserved. This material may not be published, broadcast, rewritten, or redistributed.  However, linking directly to the articles is permitted and encouraged.