Look at this shocking inflation. Plus gold price surges to $1,950 but look at this…
Check Out True Inflation
January 25 (King World News) – Simon Mikhailovich:  If you order some foods and necessities online, you can see past orders and prices. 
Check what you used to pay vs now vs reported CPI. No comparison…
---
ALERT:
This company is about to start drilling what could be one of the largest gold discoveries in history! CLICK HERE OR ON THE IMAGE BELOW TO LEARN MORE.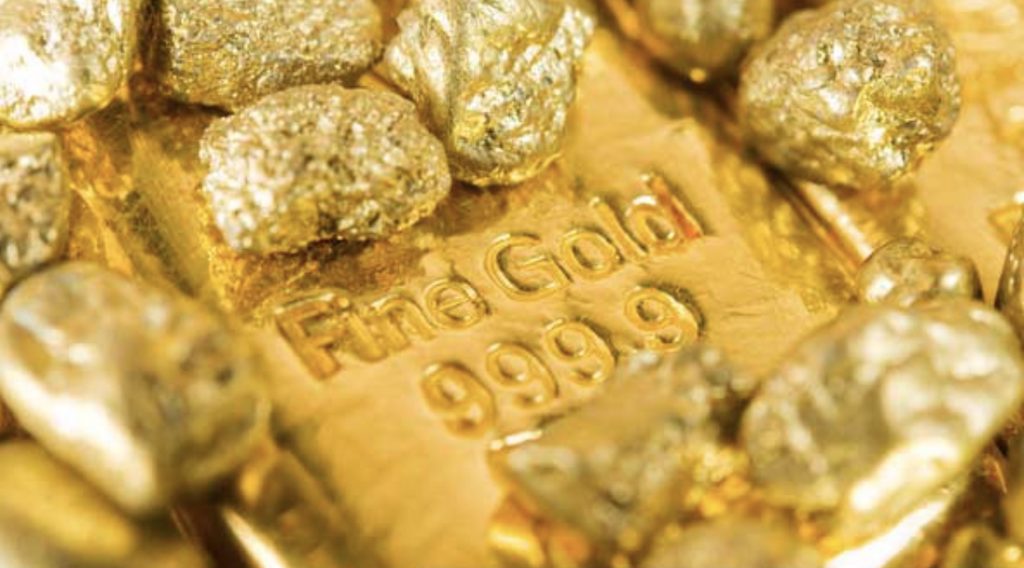 ---
God's Money Is On The Move
Otavio Costa:  Gold in JPY looks to be leading the way after reaching record levels recently on the monthly chart. 
Probably won't take long until gold in USD and EUR terms do the same.
GOLD IS BREAKING OUT OR CLOSE TO BREAKING OUT IN FIAT CURRENCIES ALL OVER THE WORLD:
Gold Priced In Japanese Yen (WHITE) Euros (YELLOW) And US Dollars (BLUE)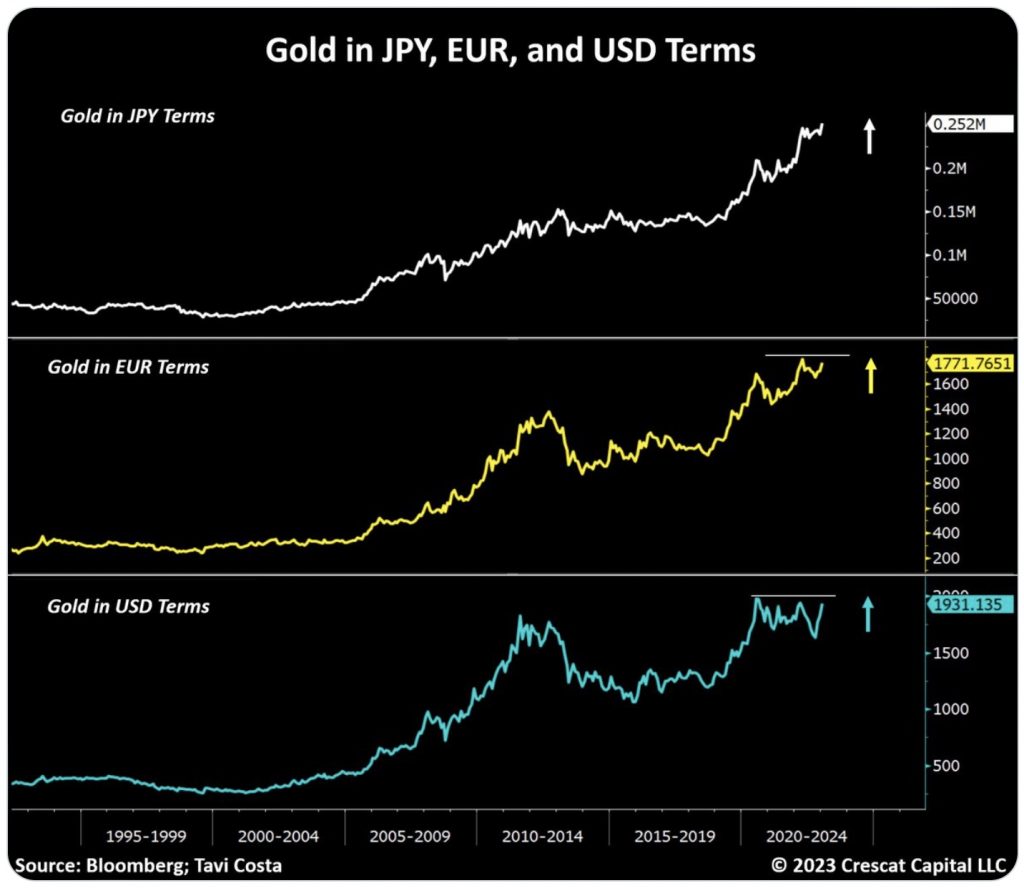 Gold & Silver
Graddhy out of Sweden:  This chart clearly shows how undervalued Gold is relative to the US currency supply.
So gold has a very long way to go compared to M2.
And silver will outperform gold. And silver miners will outperform silver. Plus everything else really.
Gold Price Has A Long Way To Go On The Upside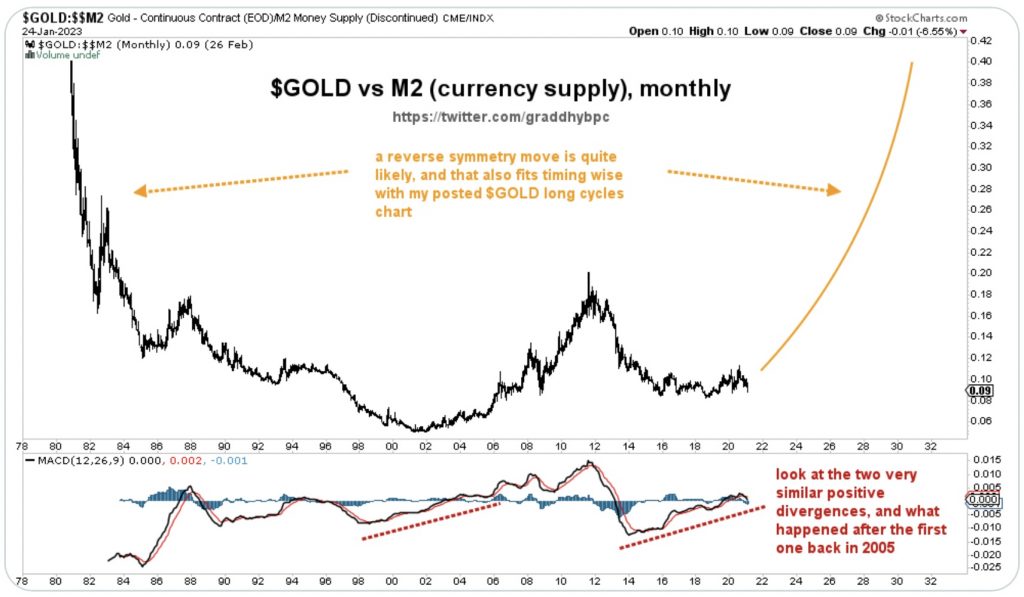 Largest Increase On Record
Charlie Bilello:  The cost of a dozen eggs in the US has moved from $1.79 to $4.25 over the last year, the largest 12-month % increase on record (+138%).
INFLATION SHOCKER:
Parabolic Egg Prices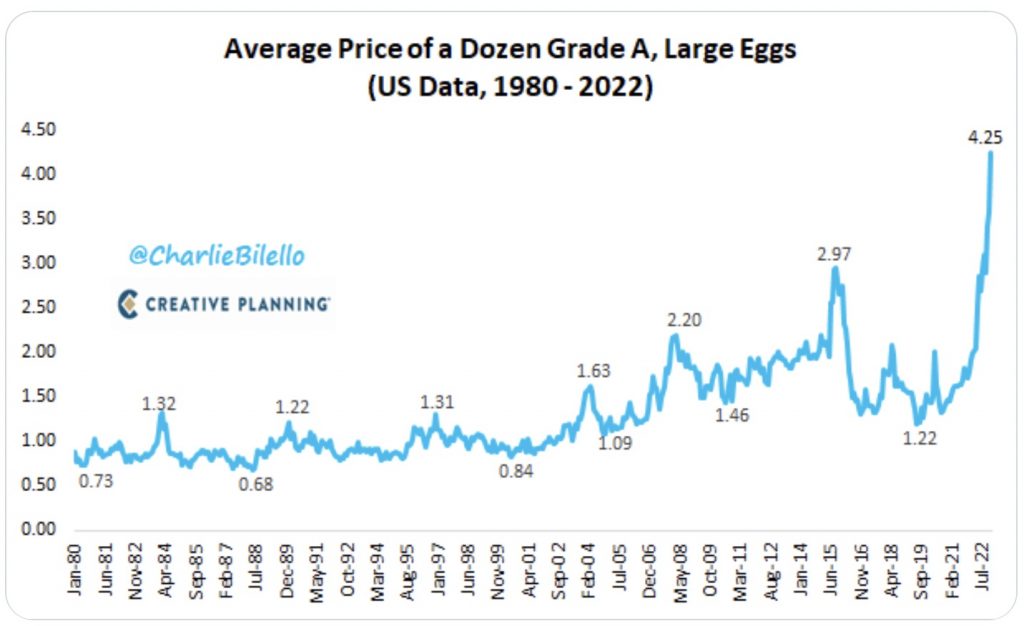 Now That's A Collapse
Thorsten Polleit:  Inflation-adjusted US money stock M2 growth contracted 7.7% y/y in Dec '22!
Fed interest rate cuts will most likely come much sooner than markets currently expect …
M2 Money Supply Plunges Most In Over 40 Years!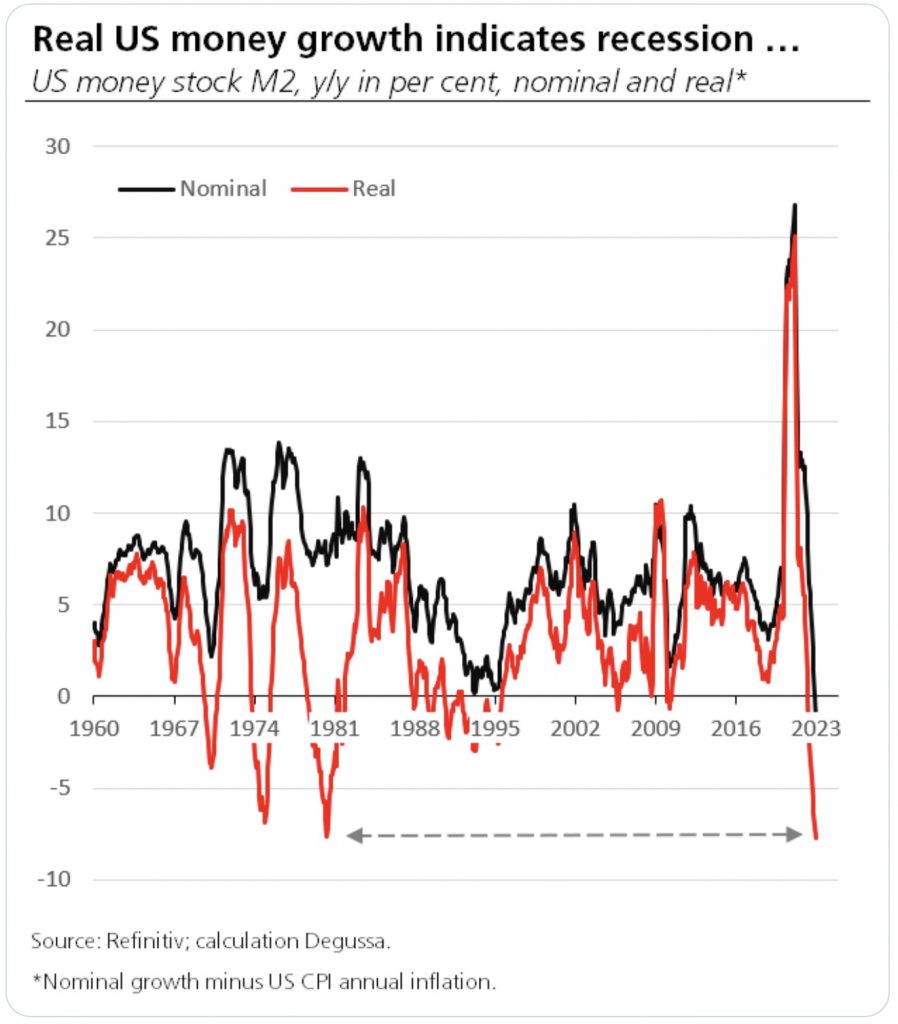 ALSO JUST RELEASED: This Is What Central Banks Are Up To As Gold Continues To Crush Fiat Currencies CLICK HERE.
ALSO JUST RELEASED: Many Are Expecting Deflation But Here Is Why Inflation Hell May Still Be In Front Of Us CLICK HERE.
ALSO JUST RELEASED: Silver Preparing For Blastoff, Plus 3 Key Charts And More CLICK HERE.
ALSO JUST RELEASED: S&P Has Soared Since October But Gold Has Done Even Better CLICK HERE.
ALSO JUST RELEASED: Gold Looks Strong Enough To Challenge All-Time High Of $2,075 CLICK HERE.
ALSO RELEASED: Greyerz – What The World Is Facing Is Nothing Less Than Catastrophic CLICK HERE.
***To listen to Michael Oliver discuss the coming central bank panic and all hell breaking loose across the globe CLICK HERE OR ON THE IMAGE BELOW.

© 2023 by King World News®. All Rights Reserved. This material may not be published, broadcast, rewritten, or redistributed.  However, linking directly to the articles is permitted and encouraged.