As we kickoff another week of trading, gold looks strong enough to challenge the all-time high of $2,075.
Gold short squeeze continued last week
January 23 (King World News) – Alasdair Macleod, head of research at Goldmoney:  Gold had a good week, holding onto recent gains, while silver has lagged. It appears that there are firm buyers at the $1900 level. As our headline chart shows, gold is now outperforming silver.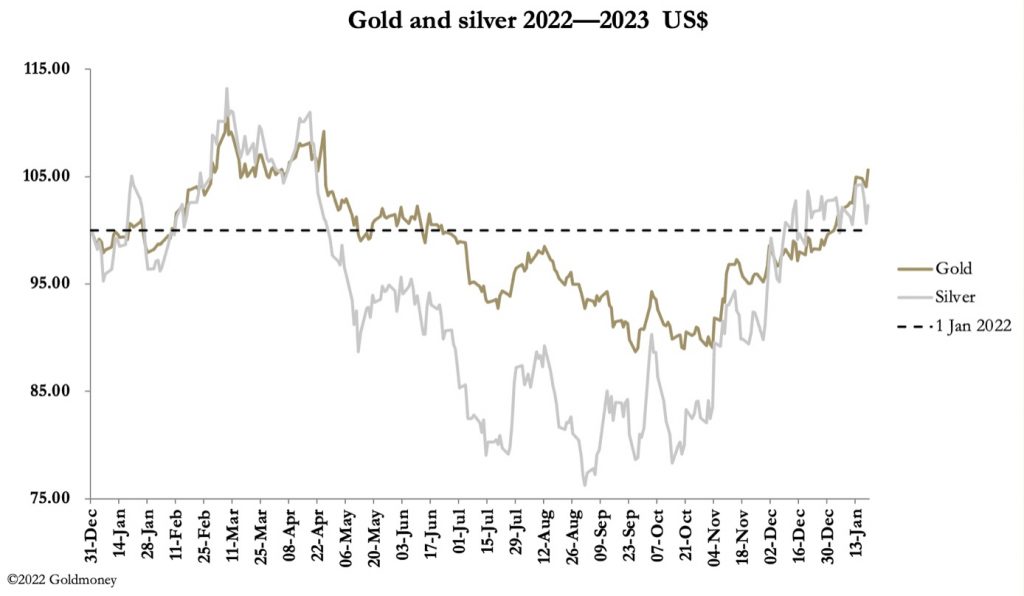 Gold's technical position is looking strong enough to mount a challenge to all time highs at $2075. This is up next.
Gold Looks Strong Enough To Challenge All-Time High Of $2,075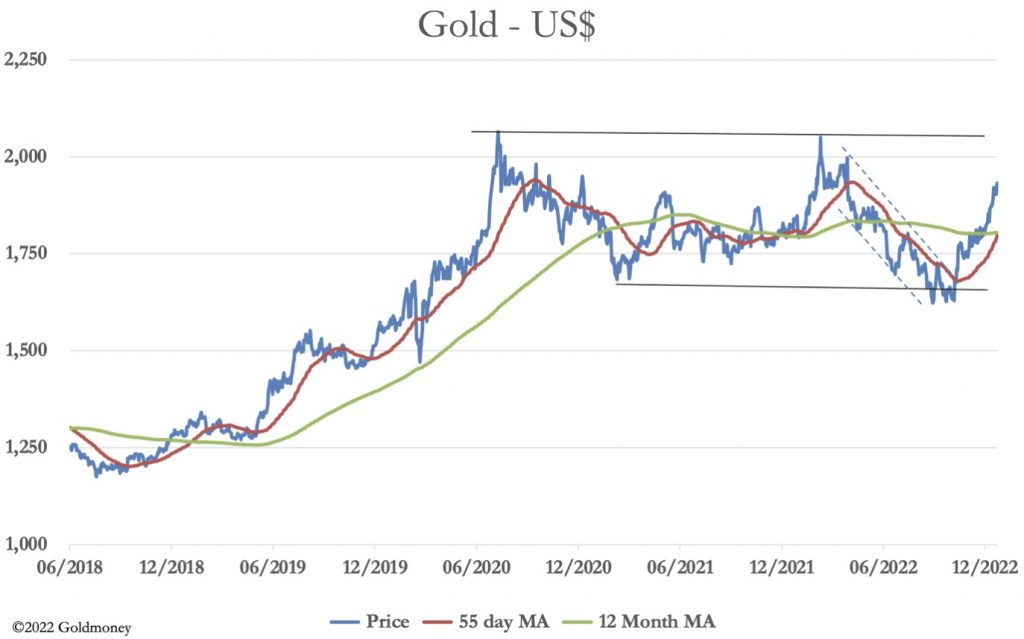 The consolidation of the bull trend which commenced in 2018 appears to be a bullish flat delineated by the parallel lines. We will only have this confirmed if gold exceeds the previous tops at $2070. That the previous low at $1680 (April 2021) was breached last September is normal for this pattern and not a cause for concern. More importantly, the short-term downtrend channel delineated by the pecked lines has been broken convincingly…
---
ALERT:
Powerhouse merger caught Rio Tinto's attention and created a huge opportunity in the junior gold & silver space CLICK HERE OR ON THE IMAGE BELOW TO LEARN MORE.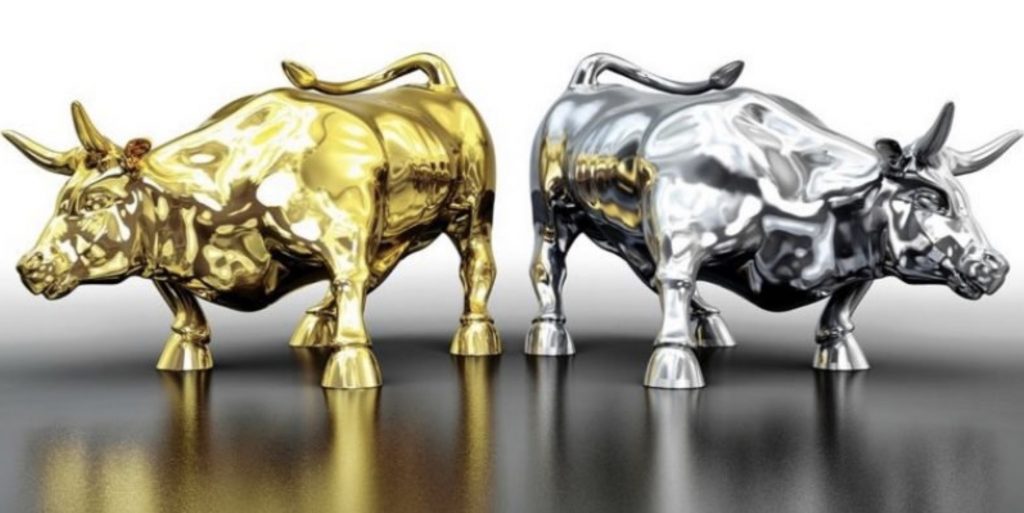 ---
The chart pattern is now underwritten by a bullish golden cross, with a rising one year moving average crossed by a more steeply rising 55-day MA. Technically, this pattern would remain bullish even if the gold price fell to test these moving averages, which are currently in the region of $1800. Other than the possibility of this short-term correction, the technical position offers firm support for a test of all-time highs.
Whether we have a shake-out first and should give the possibility credence depends partly on the dollar. Next up is its trade-weighted index.
US Dollar Has Continued To Struggle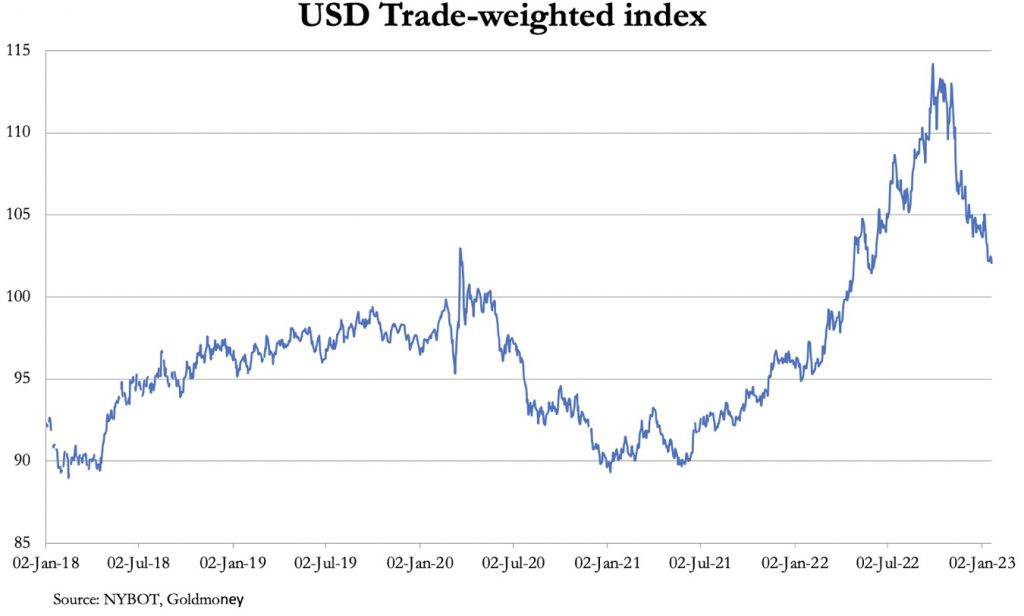 Given the steepness and extent of the dollar's decline from last September, one can see why chart-watchers are calling for a counter-trend bounce. And given that hedge funds commonly trade between the dollar and gold, that would fit in with gold slipping back to test its moving averages.
The counter argument is more fundamental. While some positivity has undoubtedly returned to gold, measured by Comex's Open Interest (which is probably the best overview of bullishness) this rally could easily go further.
Gold Open Interest Continues To Remain Low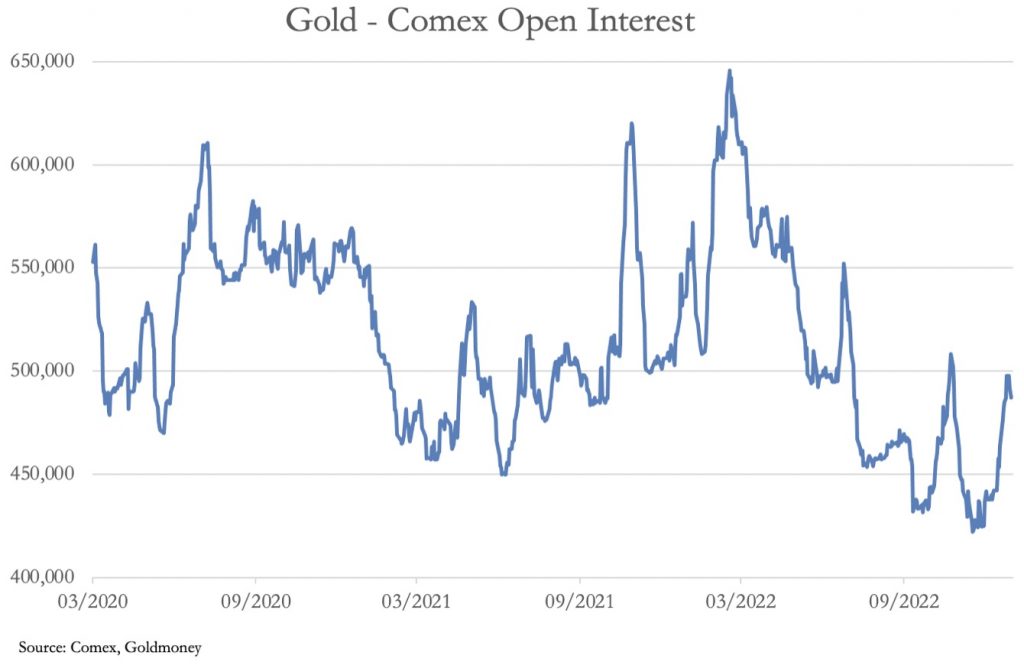 Open Interest in paper gold could easily increase to about 550,000 contracts before it is declared overbought. Meanwhile, Comex is still being used as a delivery mechanism, with 3,796 contracts stood for delivery so far this month (379,600 ounces, or 11.8 tonnes) in an extremely tight physical market. 
This brings us to why the move above $1800 feels like a bear squeeze. Last month, Comex volumes were very low, only picking up in the first week of January, as the screenshot below shows.

Both hedge funds (Managed Money) and bullion bank traders (Swaps) were wrongfooted. The Swaps are still wrongfooted, and liable to be squeezed even further, due to lack of underlying physical liquidity and the drain of deliveries. There are 24 Swap traders short, averaging positions of $1.7 billion each. This is next.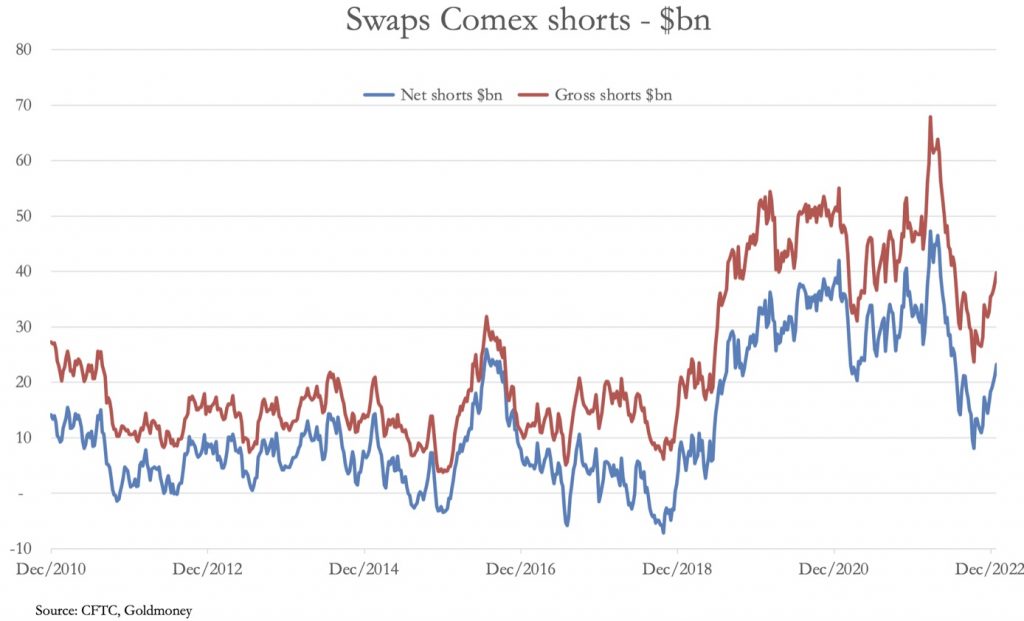 While priced in dollars, gold still has some way to go to challenge old highs, other currencies are already there. This is our final chart.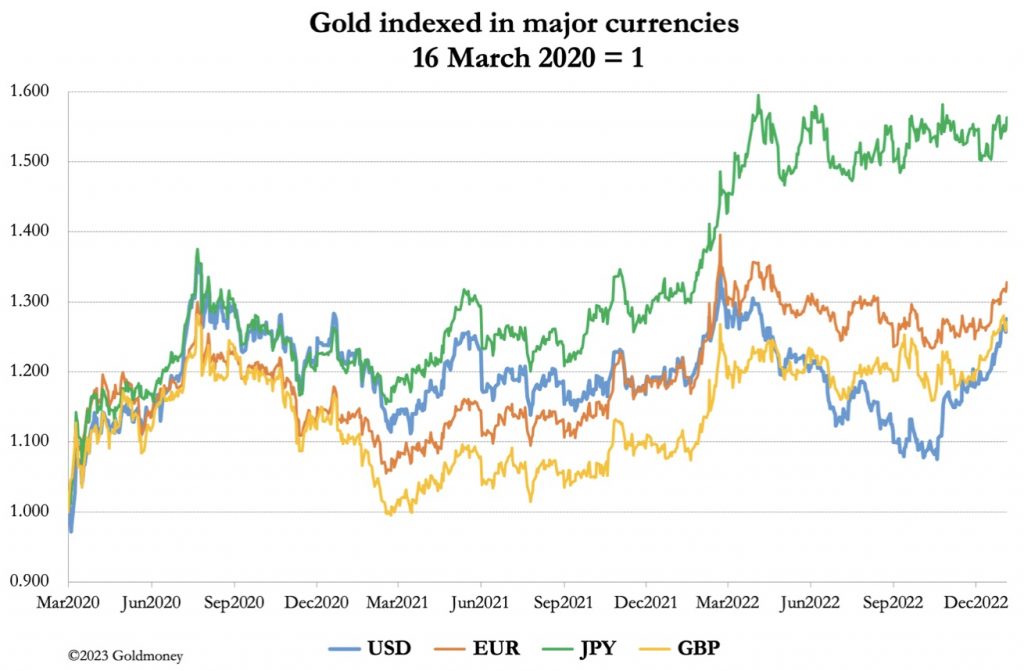 ALSO JUST RELEASED: Greyerz – What The World Is Facing Is Nothing Less Than Catastrophic CLICK HERE.
***To listen to Michael Oliver discuss the coming central bank panic and all hell breaking loose across the globe CLICK HERE OR ON THE IMAGE BELOW.

© 2023 by King World News®. All Rights Reserved. This material may not be published, broadcast, rewritten, or redistributed.  However, linking directly to the articles is permitted and encouraged.