With the price of gold pushing back toward the $1,500 level as it continues to consolidate large gains in 2019, here is the key to the gold market.
The Key To The Gold Market
October 23 (King World News) – Top Citi analyst Tom Fitzpatrick:  "At present Gold has posted a 76.4% pullback within a triangle consolidation that looks close to ending. Our bias would be for a break higher with first good resistance at the top of the triangle at $1,506 (see chart below).
More importantly the pivot for the 76.4% pullback stands at $1,520 and a break through there should signal the next move higher has begun. This would open up the way for a test of the trend high at $1,557. Daily momentum is also now turning higher from similar levels to early October…
---
ALERT:
Mining legend Ross Beaty (Chairman Pan American Silver) is investing in a company very few people know about. To find out which company CLICK HERE OR ON THE IMAGE BELOW.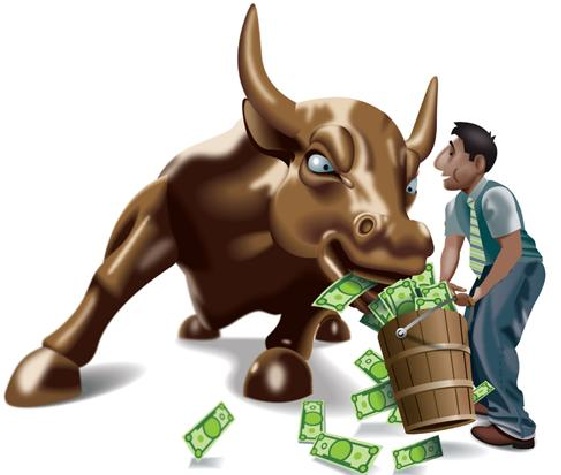 Sponsored
---
Bullish Corrective Pattern Repeating
The correction lower since the trend peak is around 6% (similar to what we saw at the start of the year.) Moving averages are crossed and both turning higher (55 and 200 week) and good support now exists around $1,453-1,459. A move below there, if seen would open up the danger of a deeper correction. 
Indecision (Doji's) on the last 2 weeks of candlesticks suggest the downward momentum is stalling. An equal move to the move up from the 2018 low looks a likely scenario from here suggesting that we can see in the region of $1,646 in the next 3-6 months (see chart below).
$1,700+ Target
Interim resistance around $1,522-1,527 has held so far ion a monthly close basis . Above there would open up for our $1,700+ target (see chart below).
Monthly momentum is flattening out during this consolidation but not from excessively high levels, which saw a $150 rally in Gold over 6 months.
A Weaker US Dollar Will Help Gold
A monthly close below 97.86, if seen, will complete a bearish outside month on the DXY off the high of a 22 month rally (see chart below).
Gold COT
King World News:  Fitzpatrick also provided a chart of positioning on the Gold COT, noting that the market is "less long" than it was, but still long (see chart below).
New All-Time Highs Coming
READ THIS NEXT! One Of The Greats Just Said We Are In The Early Stages Of The Gold Bull Market And New All-Time Highs Are Coming CLICK HERE TO READ.
More articles to follow…
Gold Target Levels Revised Higher, And Silver May Surprise CLICK HERE TO READ.
What You Need To Know About Today's Trading CLICK HERE TO READ.
Look At What The Public Believes And I Just Hit An All-Time Record! CLICK HERE TO READ.
Here Is An Important Look At Gold, Silver And Crude Oil CLICK HERE TO READ.
James Turk's powerful audio interview has now been released where he discusses exactly what to look for in the gold and silver markets, mining shares, the coming crisis, the U.S. launching QE4 and much more, and you can listen to it immediately by clicking here or on the image below.
© 2019 by King World News®. All Rights Reserved. This material may not be published, broadcast, rewritten, or redistributed.  However, linking directly to the articles is permitted and encouraged