This is a very important piece regarding where things stand in the gold market.
GOLD NOW AS CHEAP AS IN 1970 AND 2000
December 27 (King World News) – A very important reminder about where things stand in the gold market, even with gold rallying to $1,280:  Let us look at the gold price adjusted for real money supply or FMQ (Fiat Quantity Money). As this chart below shows, the gold price is now at the same level as in the late 1960s and early 1970s ($35) before Nixon closed the gold window.
Gold As Cheap As 1970 And 2000!
Gold is also at the level where it was at the turn of this century around $300. What this clearly shows is that gold on any criteria is severely undervalued whether it is against money supply or stocks…
---
Listen to the greatest Egon von Greyerz audio interview ever
by CLICKING HERE OR ON THE IMAGE BELOW.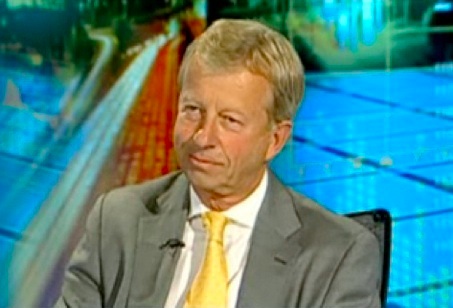 Sponsored
---
Egon von Greyerz continues:  "But the reason for owning gold should not primarily be based on the incredible undervaluation but on the fact that gold represents the best insurance as well as the ultimate wealth preservation against the imminent collapse of most assets and also of the financial system…For those who would like to read more of Egon von Greyerz's fantastic articles CLICK HERE.
***KWN has released one of the most important interviews of 2018 CLICK HERE OR ON THE IMAGE BELOW.
ALSO RELEASED: LOOK AT THIS: Fred Hickey On Gold, Gold Stocks And US Stock Market CLICK HERE TO READ.
***KWN has now released the remarkable audio interview with legend Pierre Lassonde and you can listen to it by CLICKING HERE OR ON THE IMAGE BELOW.
© 2018 by King World News®. All Rights Reserved. This material may not be published, broadcast, rewritten, or redistributed.  However, linking directly to the articles is permitted and encouraged.