Gold is shining once again as it nears a new all-time high, plus look at these two collapses and it's not banks.
Gold Is Truly Shining
May 3 (King World News) – Otavio Costa:  Gold now on the verge of breaking out to record levels.
Do you know what else is about to do the same?
Not the S&P 500
Not Nasdaq
Not Bitcoin
Not Treasuries
Not sovereign bonds
Not corporate bonds
Not TIPs
Not megacaps
Not small caps
Not Ethereum
Not the dollar
Not the euro
Not the yen
Not oil
Not EM
Not other commodities
Gold Shining Brightly Once Again During Global Crisis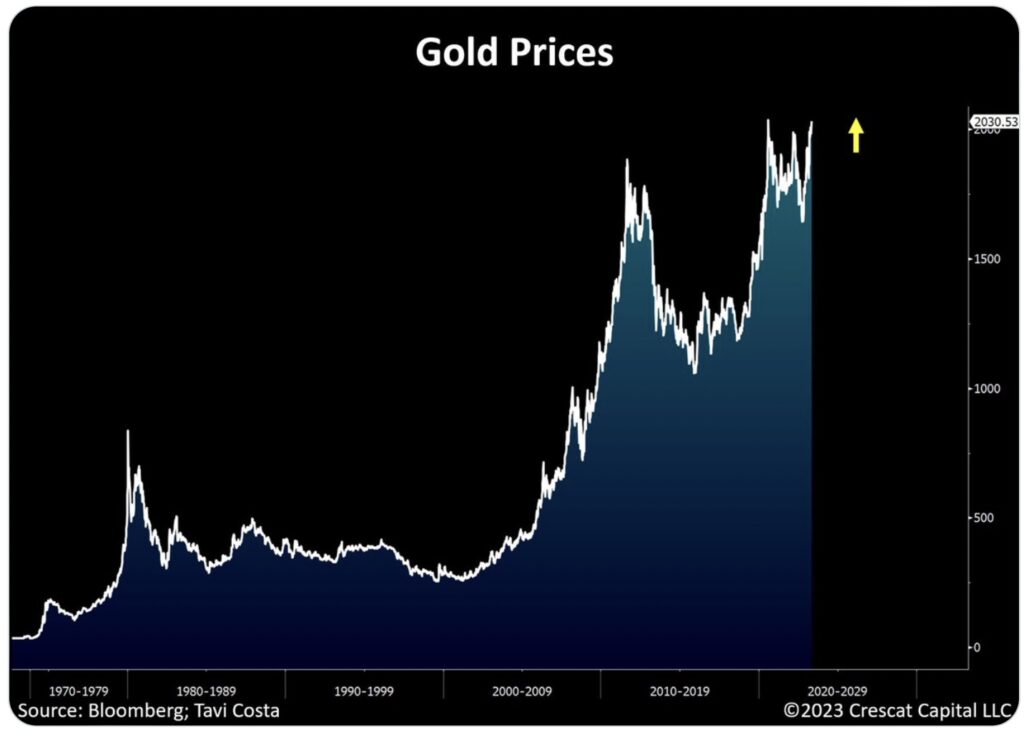 Wall Of Worry
Graddhy out of Sweden:  A big wall of worry is in place for precious metals, which is what we want to see now. With gold making its huge 8 year cycle low only 7 months ago, downside should be very limited. And commodities, making a 48-year bear market low back in 2020, is now a bullet train. got gold..?…
---
ALERT:
This company is about to start drilling what could be one of the largest gold discoveries in history! CLICK HERE OR ON THE IMAGE BELOW TO LEARN MORE.
---
Reversing the Excesses
Charlie Bilello:  The US Money Supply has fallen 4% over the last 12 months, the largest year-over-year decline on record (note: M2 data goes back to 1959).
Collapse #1:
Money Supply In Free Fall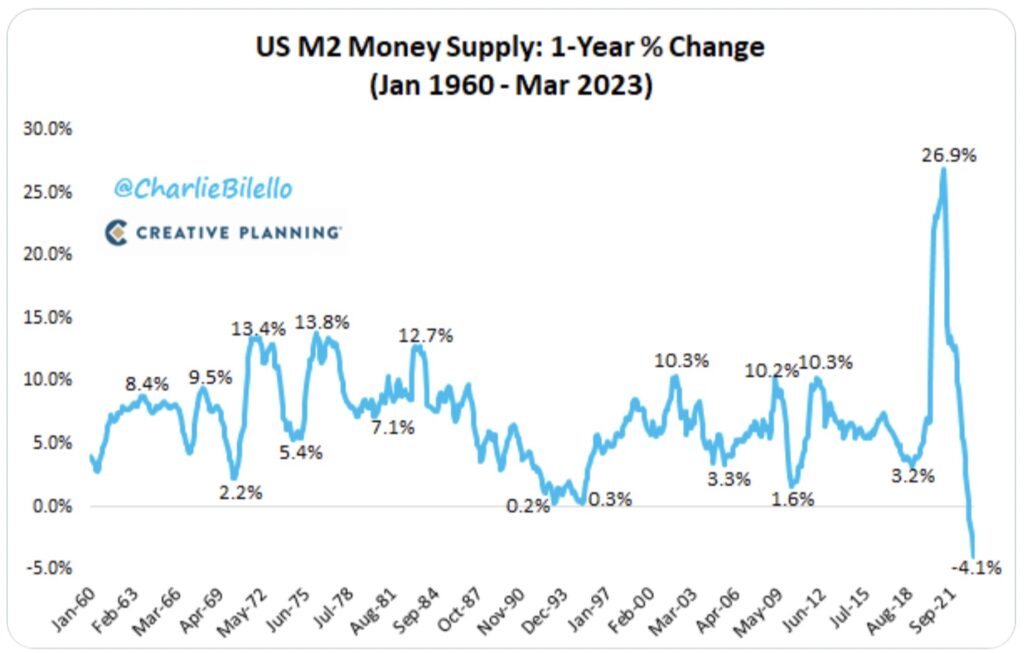 Lumber Liquidation
Charlie Bilello:  Lumber futures are at their lowest levels since June 2020, down 80% from the peak in May 2021.
Collapse #2:
Lumber Liquidation: 80% Off Sale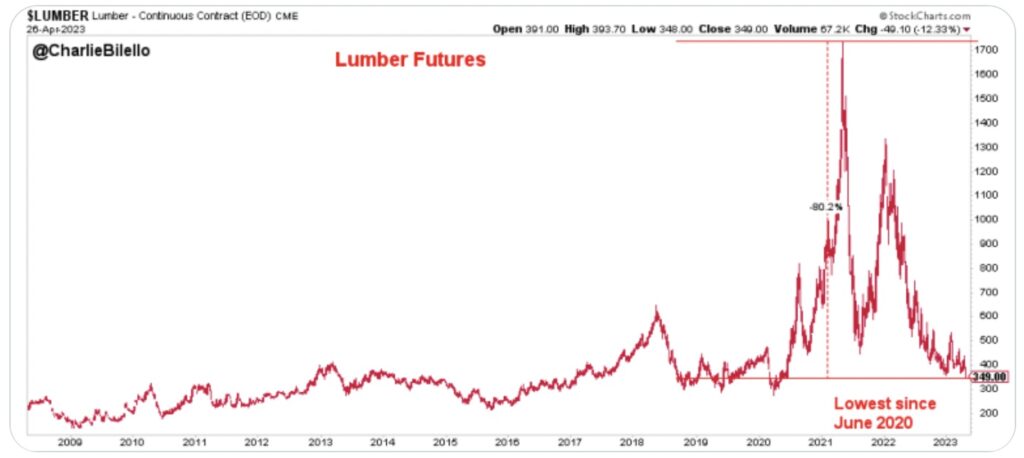 ***To listen to Michael Oliver discuss the looming stock market collapse as well as what this will mean for major markets including gold CLICK HERE OR ON THE IMAGE BELOW.

ALSO JUST RELEASED: Fed Raises Rates But Will They Reverse Course? Plus Silver Ready To Soar CLICK HERE.
ALSO JUST RELEASED: Michael Oliver Just Warned This Global Collapse Is Going To Be Far Worse Than 2008-'09 CLICK HERE.
ALSO JUST RELEASED: Gold Surges To $2,025 As Fears Of Bank Failures Accelerates But Here's The Big Surprise CLICK HERE.
ALSO JUST RELEASED: Gold & Silver Close To Major Upside Breakouts But Take A Look At This… CLICK HERE.
ALSO JUST RELEASED: Mikhailovich – Expect A Long And Brutal Collapse CLICK HERE.
ALSO JUST RELEASED: Greyerz – The Everything Bubble Is Now Turning Into The Everything Collapse CLICK HERE.
***To listen to Alasdair Macleod discuss the key for the next major move in the gold market CLICK HERE OR ON THE IMAGE BELOW.

© 2023 by King World News®. All Rights Reserved. This material may not be published, broadcast, rewritten, or redistributed.  However, linking directly to the articles is permitted and encouraged.