Even as the US Dollar Index rallies above the 104 level, the gold and silver markets are near a historic upside explosion.
Gold Looking Like 2022 Low
September 5 (King World News) – Graddhy out of Sweden:  Precious metals screamed big low at 2022 lows.
Many parameters are now looking similar, e.g. Comex + COT + bonds. And there is no lack of bullish patterns.
This one now has a 2nd backtest.
Gold Continues To Hold Upside Breakout After Two Backtests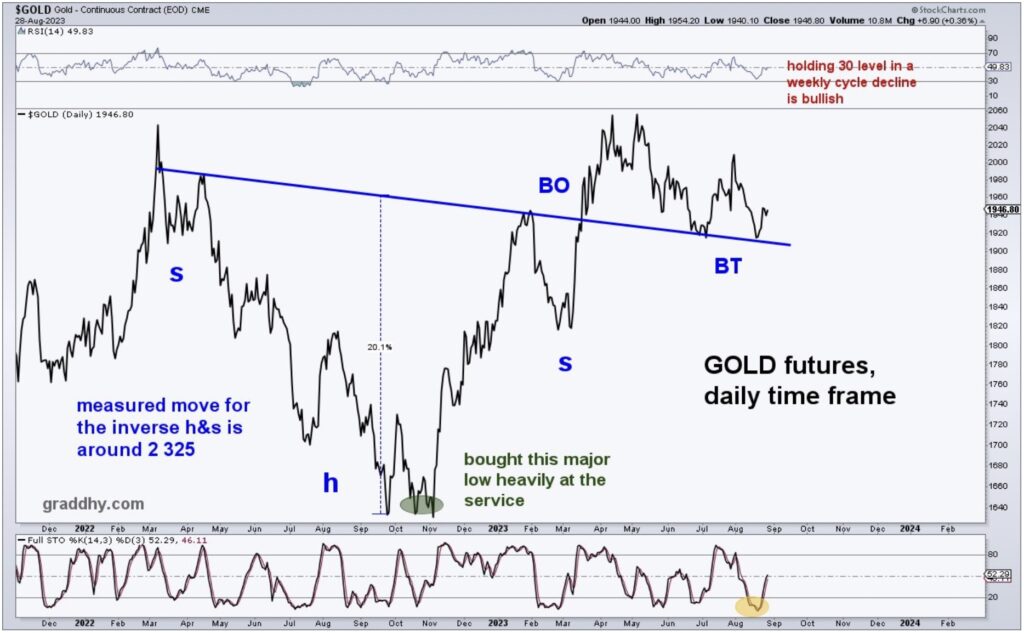 Are you watching all these bullish patterns..?
---
This Company Has A Massive High-Grade Gold Project In Canada And Billionaire Eric Sprott Has A Huge Position! To Learn Which Company Click Here Or On The Image Below.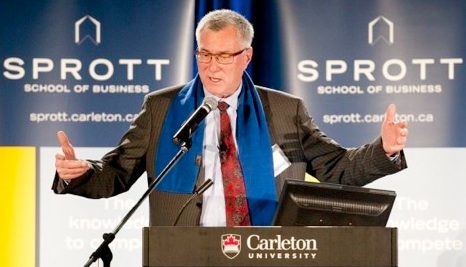 ---
On The Brink Of Major Upside
Graddhy out of Sweden:  We are on the brink of the final 3rd precious metals bull move. The final move during the present monetary system.
BRICS+/East/South will play a big part. And what does East have a very long historical relationship with, and really like? Gold.
3rd Bull Market In Gold & Silver Will Terminate The Current Global Monetary System Forcing A Reset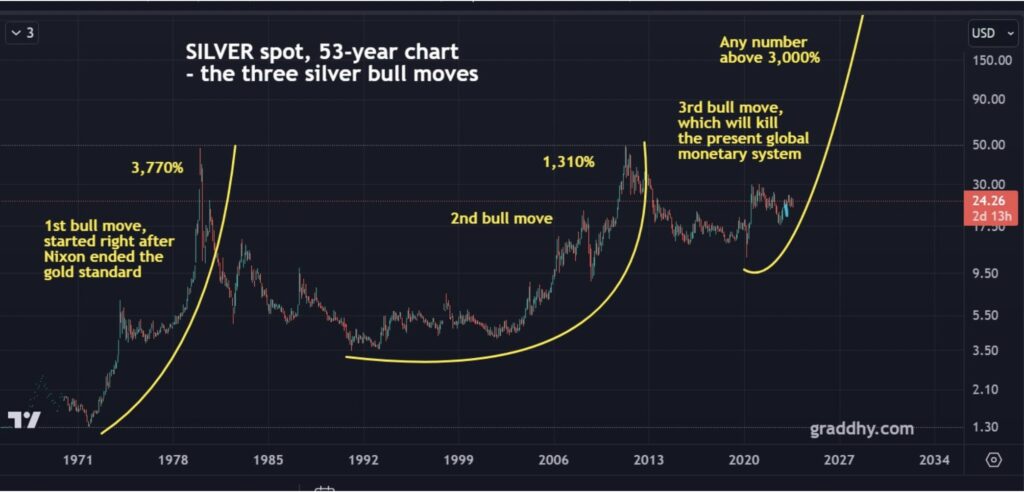 ALSO JUST RELEASED: Financial Assets Are Now Set To Seriously Deflate CLICK HERE.
Alasdair Macleod discusses why gold, silver, and mining share investors should ignore the US dollar and all other fiat currencies as well as what other surprises took place this week in the metals markets CLICK HERE OR ON THE IMAGE BELOW.

© 2023 by King World News®. All Rights Reserved. This material may not be published, broadcast, rewritten, or redistributed.  However, linking directly to the articles is permitted and encouraged