On the heels of the gold and silver bull markets both seeing major breakouts this week, look at what was just released that has a few surprises.
A Few Surprises
November 6 (King World News) – Alasdair Macleod:  Eric, here is the analysis of tonight's Commitment of Traders release, and it holds few surprises. 
On the price knockdown on 28 October (gold fell $32), the Swaps (bullion bank trading desks) managed to recover a meager 5,694 contracts of their net short position, principally by persuading the Managed Money category (hedge funds and algos) to cut their net long positions by 11,180 contracts. They were sucked into the dollar as its trade weighted index rose. 
The Producers/Merchants maintained their relatively low profile with only 28% of the net shorts by cutting them by 1,430 contracts. The Swaps would desperately like to see the mines increase their production hedges, but in the current inflationary environment that is not happening. 
STRONG HANDS: "Other Reported" Buying Dips
Our old friends "Other Reported" are accumulating longs again, to the tune of 4,781 contracts. You will recall that this is the category that went record long on 24 March, when the market turned higher from $1450 and soared, hardly stopping until $2070…
---
ALERT:
Legendary investors are buying share of a company very few people know about. To find out which company CLICK HERE OR ON THE IMAGE BELOW.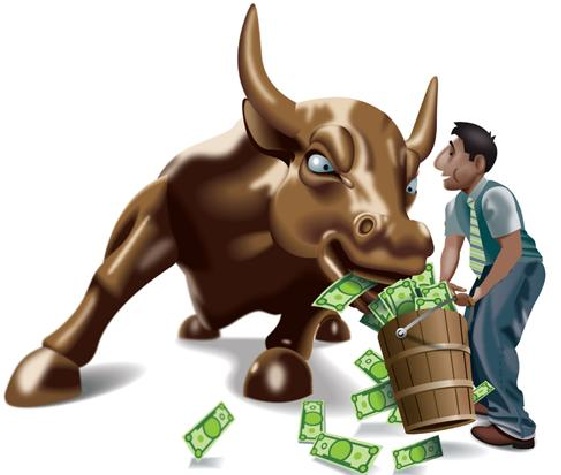 Sponsored
---
Furthermore, this is the category that forced unheard of premiums on Comex, broke the EFP market and stood for delivery. And with 410,505 December contracts on the board which expire at the end of this month, it will be interesting to see if they repeat this exercise. 
The bullion banks will be increasingly concerned about the seeming impossibility that they will ever square their books. At tonight's $1950 price, they are short $53 billion, and net of their longs, $38 billion. The chart below shows how this level of shorts is extremely serious for them.
Bullion Banks Trapped All-Time Record Short Gold
The gross short position is spread between 28 dealing desks — an average of $1.9 billion each. From this extreme short exposure, we have seen gold break out of its 3-month consolidation and is heading North at velocity. And yesterday, we saw Open Interest rise by 20,039 contracts; presumably as hedge funds and algos swung back to long gold/short dollar. 
Bid Only
These players have a lot more firepower, and the bullion banks must be careful not to sell yet more contracts to them. If they have any sense, this gold futures contract should go bid only.
Jon Case Just Issued This Dire Warning About The US!
To listen to this is incredibly powerful audio interview where Jon Case issues a dire warning about the US and discusses the fragility of the global financial system as well as massive bull markets in gold and silver CLICK HERE OR ON THE IMAGE BELOW.
© 2020 by King World News®. All Rights Reserved. This material may not be published, broadcast, rewritten, or redistributed.  However, linking directly to the articles is permitted and encouraged.