With the US dollar retreating and the gold market bouncing, many are still wondering if we are about to see contagion take hold.
Worried About Contagion? Keep An Eye On Italy
August 17 (King World News) – Here is a portion of what Peter Boockvar wrote today as the world awaits the next round of monetary madness:  While we are all watching where Turkey's debt, deficit and inflation problems might spread to, if at all, Italy should be the main focus as we enter the weekend with some pretty poor performance in their markets. The 10 yr yield is higher by 2 bps at 3.14% and that is just 2 bps below the hissy fit we saw in May. Its spread to the German 10 yr is 7 bps from the wide seen in May (see chart below).
---
Listen to the greatest Egon von Greyerz audio interview ever
by CLICKING HERE OR ON THE IMAGE BELOW.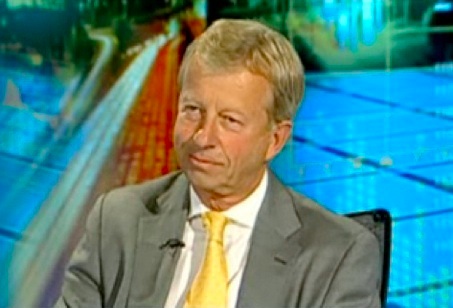 Sponsored
---
Peter Boockvar continues:  The MIB index is down by 1.1% and lower for the 7th straight day and at a level last seen 16 months ago (see chart below).
In the flow vs stock debate with regards to ECB holdings and purchases and where rates will go, I believe it's all about the flow and the action in Italian bonds reflects that.
Meanwhile…
Meanwhile, the Shanghai comp ended the week at the lowest level since January 2016 and is just 13 pts from the weakest level since November 2014. It is also 50% below its 2015 spike rally and down for 5 straight days (see chart below).
Thus, the US stock market yesterday was the only one that rallied on hopes for a trade deal even though a deal at this point would help them more than us. Anyone with a longer term time horizon though should be looking at Chinese stocks.
ALSO JUST RELEASED: Worries About Turkish Contagion Are Spreading Across The Globe CLICK HERE TO READ.
© 2018 by King World News®. All Rights Reserved. This material may not be published, broadcast, rewritten, or redistributed.  However, linking directly to the articles is permitted and encouraged.