Here is why the Dow is plunging 500 today and gold is down $35.
"We will stay the course until the job is done"
March 7 (King World News) – Peter Boockvar:  Cutting to the chase of Powell's prepared testimony, he said:
"Although inflation has been moderating in recent months, the process of getting inflation back down to 2% has a long way to go and is likely to be bumpy…If the totality of the data were to indicate that faster tightening is warranted, we would be prepared to increase the pace of rate hikes.
Restoring price stability will likely require that we maintain a restrictive stance of monetary policy for some time…The historical record cautions strongly against prematurely loosening policy. We will stay the course until the job is done."…
---
ALERT:
Legendary investors are buying share of a company very few people know about. To find out which company CLICK HERE OR ON THE IMAGE BELOW.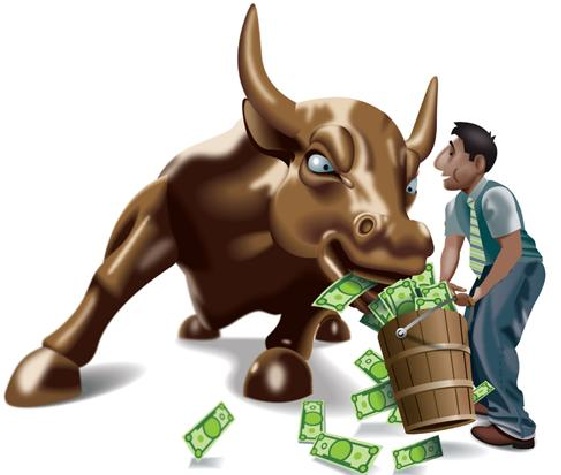 Sponsored
---
The 2 year yield is at a fresh 16 year high in response, higher by 7 bps.
US 10-Year Treasury Yield At 16 Year High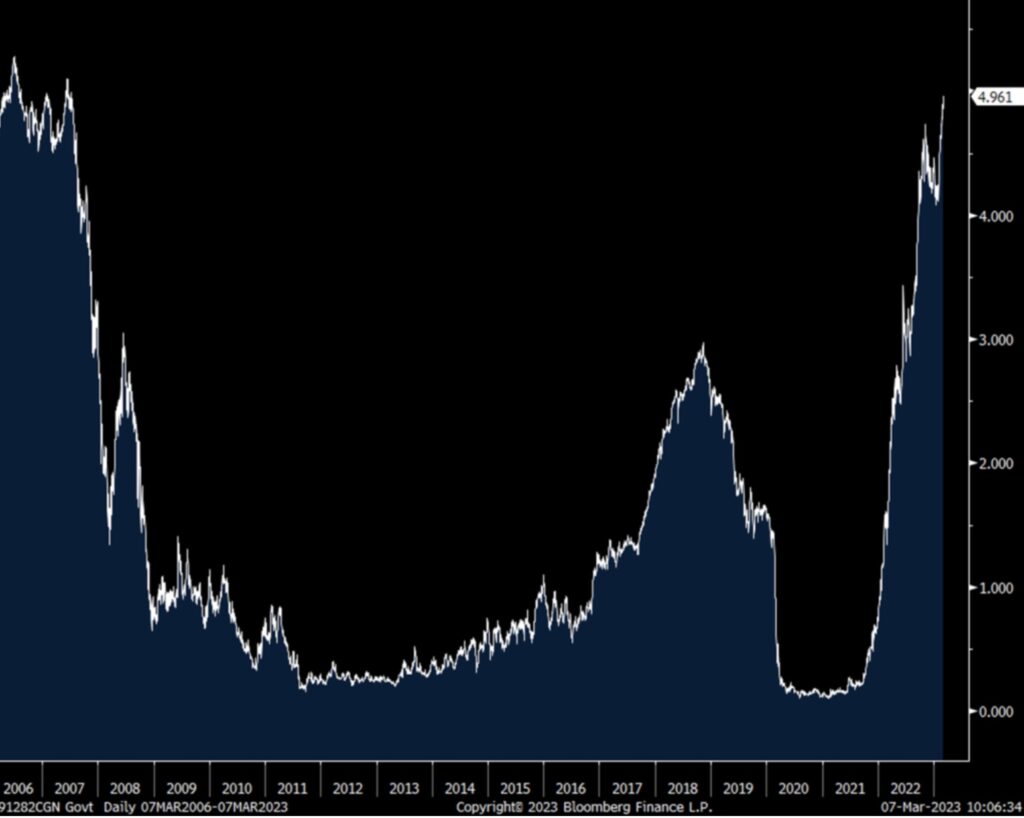 The 10 year is at 3.99%, up by 3 bps and the dollar is rallying.
King World News note: As Boockvar noted, the US dollar is rallying strongly today with the Dollar Index trading above 105.5. In response virtually everything else is under pressure from stocks to commodities.
ALSO JUST RELEASED: LOOK AT THIS: Now That Is One Hell Of A Collapse CLICK HERE.
ALSO JUST RELEASED: Silver About To Radically Outperform Gold, Plus The Bear Market Is Over? Not Likely CLICK HERE.
ALSO JUST RELEASED: CALIFORNIA DREAM OR A NIGHTMARE: This Is How Bad It Has Gotten In The United States CLICK HERE.
***To listen to Alasdair Macleod discuss the remarkable situation in the gold and silver markets CLICK HERE OR ON THE IMAGE BELOW.

© 2023 by King World News®. All Rights Reserved. This material may not be published, broadcast, rewritten, or redistributed.  However, linking directly to the articles is permitted and encouraged.