On the heels of yesterday's Fed decision, the US dollar has now seen a major reversal in near record time. Here is what that means for gold and the dollar in the coming weeks.
Dollar Failure
March 21 (King World News) – The following is a portion of what Jason Goepfert at SentimenTrader had to say about gold and the US dollar after the Fed decision:  The U.S. dollar hit a new high in early March, and optimism was high. That proved to be a headwind again, and the buck has since reversed to close at a 30-day low. This is an unusually quick reversal…
---
Listen to the greatest Egon von Greyerz audio interview ever
by CLICKING HERE OR ON THE IMAGE BELOW.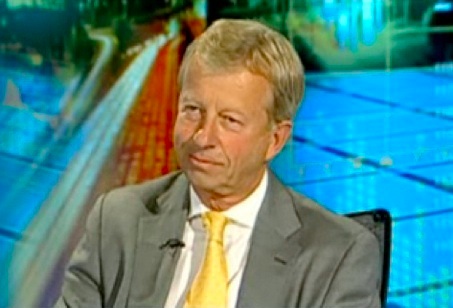 Sponsored
---
…The dollar has reversed hard in the past two weeks, going from a 52- week high to a 30-day low in almost record time (see chart below).
US Dollar Reverses From 52-Week High To 30-Day Low In Near Record Time
sentimentrader.com
Gold
Dovish. Both TLT and GLD rallied more than 0.5% on a day the FOMC announced a rate decision. Of the 16 other times they've reacted this way, over the next three weeks, TLT added to its gains only 31% of the time. GLD rallied 69% of the time. Stocks were mixed, with SPY rising over the next few days only 38% of the time, but 56% of the time over the next few weeks. To subscribe or try a free two week trial to the internationally acclaimed work that Jason Goepfert produces at SentimenTrader CLICK HERE.
***KWN has released the powerful KWN audio interview with Gerald Celente and you can listen to it by CLICKING HERE OR ON THE IMAGE BELOW.
***Also just released: Fed Decision Send Gold Higher And US Dollar Lower CLICK HERE TO READ.
© 2019 by King World News®. All Rights Reserved. This material may not be published, broadcast, rewritten, or redistributed.  However, linking directly to the articles is permitted and encouraged.