The 6-year breakout in the price of gold has turned into one hell of a war as the bullion banks and commercial hedgers have ramped up short positions into gold's historic break above the $1,400 level.
Commercials Making Moves In Gold & Silver
June 28 (King World News) – For those who were wondering what the commercials were doing as gold and silver prices have been on the move, here is the latest news…
---
Listen to the greatest Egon von Greyerz audio interview ever
by CLICKING HERE OR ON THE IMAGE BELOW.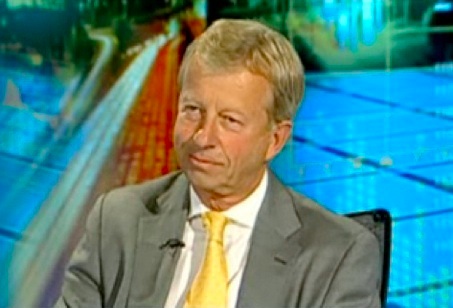 Sponsored
---
Silver
Commercial hedgers added to their short positions this week after going long the silver market for only the 2nd time in history weeks ago (see chart below).
Commercials Add To Shorts In Silver
sentimentrader.com
Big Picture For Silver
25-year chart shows commercial hedgers trading activity in the silver market where, despite adding to shorts, they remain nowhere near their highest level of short exposure in silver (see chart below).
25-Year Chart Shows Commercial Positions In Silver
sentimentrader.com
Big Position Change In Gold
Commercial hedgers added significantly to their short positions in the gold market (see chart below).
Commercials Ramped Up Gold Shorts
25-year Chart Shows Commercials Increase Bearish Bets
It will be very interesting to see if the commercials have added to their gold and silver shorts in next week's COT report. For those who accumulate physical gold and silver on a dollar cost basis, continue to make purchases at the same time each month. Do not get cute and try to time the market.
***KWN has now released an extremely important audio interview with Dr. Stephen Leeb discussing why he believes that the price of gold will soar above $10,000 and you can listen to it by CLICKING HERE OR ON THE IMAGE BELOW.
Bullish Gold Catalyst
READ THIS NEXT! ALERT: Leeb – Gold To Trade Higher On Monday But Expect This Before It Hits $10,000 CLICK HERE TO READ
More articles to follow… 
In the meantime, other important releases…
BULLISH GOLD CATALYST: Albert Edwards – Beware A US Dollar Slump CLICK HERE TO READ
When It Comes To The Gold Market, "That Attitude Will Change Over Time" CLICK HERE TO READ
James Turk – If You Are Worried About What's Next For Gold & Silver, Read This… CLICK HERE TO READ
Why Americans Are So Fearful, Plus Gold & James Turk – Reminds Me Of 1970s CLICK HERE TO READ
© 2019 by King World News®. All Rights Reserved. This material may not be published, broadcast, rewritten, or redistributed.  However, linking directly to the articles is permitted and encouraged