With the price of gold tumbling below $1,275, Fred Hickey says the gold market is now set up for a 2000-2012-like upside explosion.
"I'm Disgusted"
April 16 (King World News) – Fred Hickey of the High Tech Strategist:  Though I'm set up to take advantage of gold seasonal weakness with a significant amount of cash & as I wrote in the April letter "I'll be happy to buy the opportunity," when it actually happens (8 AM all-in-a second levered futures dumps to break key chart levels) – I'm disgusted…
---
ALERT:
Mining legend Ross Beaty (Chairman Pan American Silver) is investing in a company very few people know about. To find out which company CLICK HERE OR ON THE IMAGE BELOW.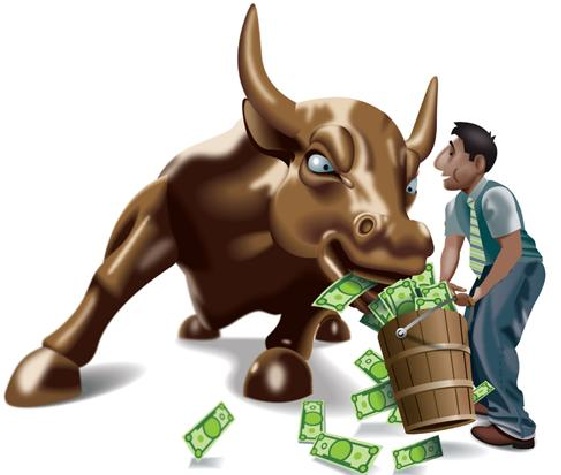 Sponsored
---
8AM Futures Dumps Outrageous
These 8AM futures dumps (with up to 40X leverage allowed) is just so blatantly manipulative it's (almost) hard to believe it's allowed to go on. Imagine if traders were allowed to do this with stocks (trying to stampede investors into selling). Outrageous – even by today's stds.
Gold Set Up For 12 More Up Years…
Ultimately, these Western (mostly U.S. based traders) gold futures attacks which help keep prices abnormally low, will set up conditions for another 2000-2012-like explosion higher in gold prices (12 consecutive up years, +650% gold gain & 1600% gains in miners). Patience required.
As Central Banks Keep Accumulating
Meanwhile, many of world's central banks keep accumulating gold at a fast pace, Easterners keep hoarding (China, India, Middle East) etc. (Europeans too) while supplies slowly shrink: S. African miners going out of biz as gold prices too low, reduced exploration, China production drops.
***KWN has now released the powerful audio interview with James Turk and you can listen to it by CLICKING HERE OR ON THE IMAGE BELOW.
***Also just released: Greyerz – Gold's Final Correction As Governments And Central Banks Fail To Save The World CLICK HERE TO READ.
© 2019 by King World News®. All Rights Reserved. This material may not be published, broadcast, rewritten, or redistributed.  However, linking directly to the articles is permitted and encouraged.