As disaster strikes, here is a look at what is happening with gold and money supply.
Gold
December 28 (King World News) – Fred Hickey:  [Yesterday's] jump in gold price had the fingerprints of Western institutional buying that's been missing (and I've been looking for). The GLD ETF added 5.5 tons today, the biggest daily increase since mid-June. Also, this A.M.'s big jump in gold price was driven by futures traders.
Had heard (from my sources) some of the big hitting hedge funds were getting more interested in gold (chart looks much better than most other assets) and looks like they started to act. Hopefully, beginning of sustained buying. Western institutional investors woefully underinvested…
---
Billionaire Eric Sprott is a big investor in this remarkable silver company click here or on the image below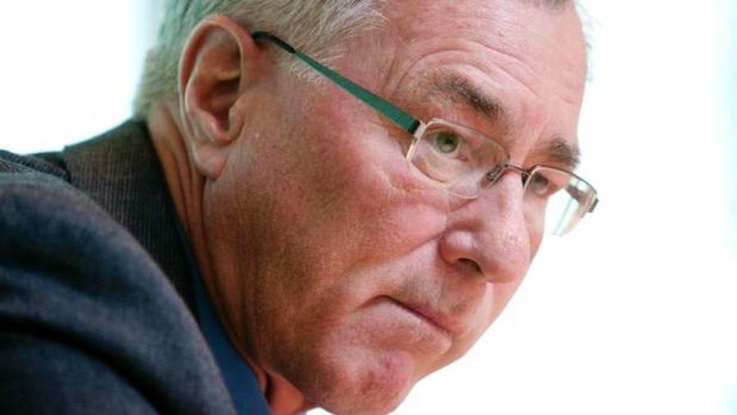 ---
Money Supply
Charlie Bilello:  The US Money Supply has fallen 1.7% over the last 8 months, the largest decline over a 8-month period on record (note: M2 data goes back to 1959).
Contracting Credit And Money Supply
On This Day, Disaster Strikes
Art Cashin, Head of Floor Operations:  On this day in 1908, there occurred one of the greatest and certainly one of the most disastrous earthquakes in European history. It caused severe damage in much of the Mediterranean area but nowhere quite as harshly as Messina in Sicily. 
Actually, even before the earthquake began, it was not a good day for Messina. Beginning the night before, a pelting heavy rain had arrived along with near gale force wind. 
Now with the streets already flooded, a predawn tremor stuck Messina. It lasted about ten seconds. A few rocks fell, a few church bells rang spontaneously, a couple of foundations cracked, and several statues toppled. Then the second wave hit. It was a whopping 7.5 (even pre-Richter). At its epicenter offshore it raised a tidal wave over 60 feet high (but more on that later). 
This shock toppled stone structures all over town, trapping tens of thousands in the rubble and leaving the rest of the citizens in their bed clothes standing in freezing rain. There was no shelter since the public buildings were among the most devastated. The grand Cathedral collapsed. The town hall collapsed. And the wall of the prison collapsed, thus granting an unexpected post-Christmas furlough to 750 of Sicily's meanest. 
Just to prove they were not out of practice they immediately set about looting the corpses; often cutting off fingers to get at the rings. Occasionally they found some people with rings who claimed not to be corpses, but they were soon convinced otherwise. 
As this merry band worked its way down the hillside, quake survivors fled toward the harbor just in time for the arrival of the aforementioned 60-foot tidal wave. It killed thousands of the ambulatory as well as drowning nearly everyone trapped in the rubble. 
Then came the third and largest quake which managed to rupture the gas lines and set the town on fire despite the freezing rain. 
Order was restored the next day when three Russian warships, on maneuvers in the area, pulled into port to help out. The Russian sailors followed an old custom of civilization called "shooting the looters" which has the uncanny effect of restoring order. When it was over it seemed the quake, the tidal wave, and the looting had killed over 90,000 people in a town of 130,000. So, for three decades the people of Sicily referred to Messina as "La Citta Morte" (the city of the dead). 
Meanwhile, we should start the day as we always do by looking at our cousins across the two ponds. 
Overnight, global equity markets are showing mostly small changes. The exception being Hong Kong, which is stronger, benefitting from an extended holiday layoff and further easing of the Covid program, following what is happening in Mainland China. Conversely, Japan is now raising its restrictions on visitors from China and requiring Covid testing. That will certainly make things interesting when we come to the end of January and the extensive seven-days of travel on the Lunar New Year begins. We will worry about that when we get to it. The other markets in Asia are either unchanged or slightly lower. In Europe, the market in London is showing some signs of strength, while Mainland Europe is basically flat to even – one or two ticks lower. 
The yield on the ten year is off yesterday's highs, but only by a couple of basis points. So, that is not a major call. The U.S. calendar is moderate. We have Pending Home Sales and some data from the Richmond Fed. Then, in very late morning, there will be a treasury two-year floating rate note auction, followed at 1:00 pm by a five-year fixed rate note and those are the scheduled events that we could find. 
Oil is flat to one or two ticks lower after yesterday's strength. The other inflationary players like gold and silver are also a tick or two lower. The equity futures in New York are trading mildly higher, but they pulled that joke on us in the preceding two days. So, we will see what their intentions are after the opening bell rings. 
You know the current drill. Stay close to the newsticker. Keep your seatbelt fastened. 
Stay nimble and alert and try to stay safe.
© 2022 by King World News®. All Rights Reserved. This material may not be published, broadcast, rewritten, or redistributed.