Massive amounts of people are traveling around the world, despite inflation.
Despite Inflation, Americans Still Paying Premium Prices To Travel
November 16 (King World News) – Gerald Celente:  In July through September, cruise line Royal Caribbean booked twice as many 2023 reservations than in the previous quarter this year. Corporate travelers are booking car rentals at a brisk pace. Hotels are seeing more guests, even as room rates rise with inflation.
NBC Universal's theme parks are packing in crowds. Summer attendance at concerts broke records, Live Nation Entertainment said in a public statement, with ticket sales for next year's shows double digits ahead of a year earlier. 
Americans are still seeking experiences and person-to-person connections after being locked down during the COVID War, The Wall Street Journal reported…
---
To find out which gold & copper explorer hit significant mineralization click here or on the image below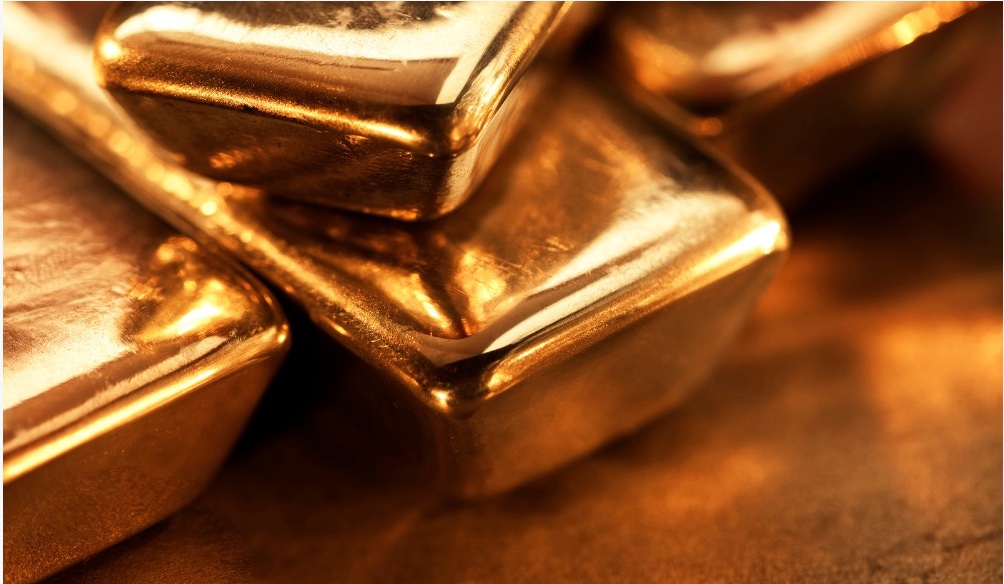 ---
"People at the beginning of the [COVID infestation] were spending unlimited amounts on home improvements, Pelotons, you name it, and the bloom is off that rose entirely," Mark Hoplamazian, CEO of Hyatt Hotels told the WSJ.
"What they're now spending on is experiences," he said.
The hotel industry was poised for collapse two years ago; now business is booming.
"The demand we're seeing right now is more robust than we ever would have thought possible," Geoffrey Ballotti, CEO of Wyndham Hotels & Resorts, a chain catering to middle-income travelers, said in a WSJ interview.
Host Hotels reports charging 16 percent more for rooms than in 2019.
The company will keep raising rates as corporate and international travel continues to strengthen, CEO James Risoleo told the WSJ.
The travel boom stems from more than people eager to get out and around.
The shift to remote work has created a new trend: people taking "work vacations," in which they visit locales that interest them while they keep working, often for longer stays.
Bookings of 28 days or longer made up about 20 percent of Airbnb's bookings in the third quarter, the company reported.
"Despite a lot of consumers pulling back on spending, the one area I haven't seen them pull back on as much is travel," Airbnb's CEO Brian Chesky, said to the WSJ. "They still want to have meaningful experiences."
The rebound that began around Labor Day shows no signs of slowing as the holidays approach, travel and leisure executives said.
Booking Holdings and reservations website Expedia both expect the boom to continue into 2023, despite inflation and the wobbly economy.
In the travel industry, "there's no evidence to suggest that there's some bigger macroeconomic thing happening," Expedia CEO Peter Kern told the WSJ.
The one exception may be airline bookings ahead of Thanksgiving.
The number of tickets sold for the holiday period is 7 percent less than over the same time in 2019. However, ticket prices are higher now, due in part to the travel boom, which translates to a 3-percent bump in airlines' revenue.
Air fares are averaging 43 percent higher than a year ago, CNBC reported.
"Slower bookings indicate that some consumers may be waiting to see if prices come down, while others may…travel…by car or train," Adobe Analytics said in a report.
U.S. travelers have bought $76 billion worth of airline tickets online this year, 17 percent more than in the same period in 2019, Adobe noted. The number of bookings was up 5 percent, indicating that the rise in revenue is due in significant measure to higher ticket prices.
TRENDPOST:
Remote work, enabled by technological improvements, has become a new norm that has reshaped the issue of "work-life balance." 
Footloose workers, especially contract or gig workers, can travel for pleasure while they keep earning, blurring or virtually erasing the line segregating work and leisure.
---
ALSO JUST RELEASED: BUCKLE UP: Silver Set To Vault Higher, Gold Bull, Inflate Or Die, And The Average Person Is Drowning In Debt CLICK HERE.
ALSO JUST RELEASED: SCARY READINGS: More Evidence Of Consumer Depression CLICK HERE.
ALSO JUST RELEASED: Rob Arnott – Will Inflation Remain Elevated For The Next Decade? CLICK HERE.
ALSO JUST RELEASED: ALERT: Uranium About To Launch Into A Massive Bull Market CLICK HERE.
ALSO JUST RELEASED: Greyerz – $32 Billion Implosion Of FTX May Usher In Collapse Of The Entire Global Financial System CLICK HERE.
To listen to Dr. Stephen Leeb discuss what this means for the price of gold CLICK HERE OR ON THE IMAGE BELOW.
© 2022 by King World News®. All Rights Reserved. This material may not be published, broadcast, rewritten, or redistributed.  However, linking directly to the articles is permitted and encouraged.