China's bull market in stocks has just started and their citizens are looking to gamble big time. Here is how that will impact global markets.
China's Bull Market Just Getting Started
July 6 (King World News) – Peter Boockvar:  We have the Fed to juice bull markets, China has its state media. In a front page editorial in the China Securities Journal it said that investors could look forward "to the wealth effect of the capital markets" and the possibility of a "healthy" bull market. BN reported that this followed:
"Chinese social media exploded with searches for the term 'open a stock account.'
The Shanghai comp was higher by almost 6%, the H share index was up by 4.7% and the Hang Seng jumped by 3.8%. Only Australia and the Thai stock market was lower overnight…
---
ALERT:
Legendary investors are buying share of a company very few people know about. To find out which company CLICK HERE OR ON THE IMAGE BELOW.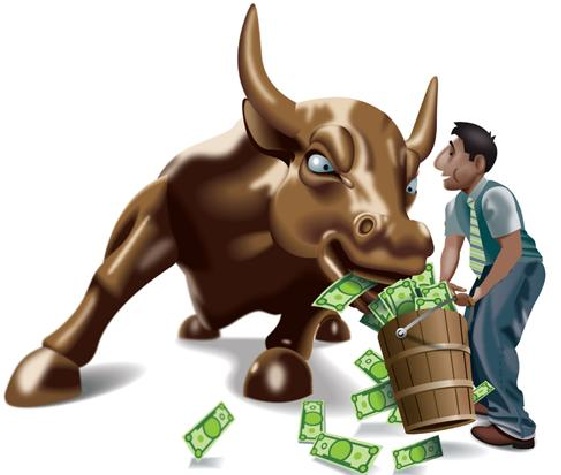 Sponsored
---
The yuan is also higher but copper is little changed and Treasury yields are barely higher. When looking at markets in the coming 5-10 years, I'm bullish on emerging Asia and believe stocks in that region of the world will outperform everywhere else during that time frame after 10 yrs of underperformance. This will be where the world's growth will come from in the decade ahead led by consumers.
With China's reopening, the June Hong Kong PMI got close to 50 at 49.6 from 43.9 in May. Markit still expressed caveats:
"…survey data indicated that external demand, particularly from mainland China, is still weak. Firms also remained concerned about the long term impact of the Covid pandemic on economic activity. As such, the potential of a robust recovery in the Hong Kong economy relies on the strength of the upturn in the global economy in the coming months."
With the better than expected US jobs data on Thursday, what came with it was another jump in inflation expectations. The 10 yr breakeven was higher by 3.5 bps and up by 8 bps last week to just below 1.40%. Remember, the regular 10 yr yield currently stands at .69% so investors are locking themselves in to some deep REAL losses if that breakeven level ends up being anywhere close to being right.
Inflation Will Spike
I'll throw this scenario out there. If we get a vaccine by year end or in early 2021, the demand for goods and services will come back so much faster than the economy's ability to deliver at the same time the world is flooded with central bank largess, higher inflation and interest rates will be the result.
Bull Market Is Just Getting Started
King World News note – A bull market in China's stock market will translate into a strong bull market in commodities. Demand destruction has taken its toll on commodity producers around the world and as demand for products unexpectedly reverses, it will send the prices of commodities soaring, including oil, gold, silver, etc. The increased inflation and commodities bull market is just one more bullish catalyst for the precious metals sector, where gold and silver are both on their way to new all-time highs. 
***To listen to one of the most important interview of 2020 click here or on the image below.
Greyerz – World Monetary System To Collapse
***Also Released: Greyerz – The World Monetary System Is About To Collapse CLICK HERE.
© 2020 by King World News®. All Rights Reserved. This material may not be published, broadcast, rewritten, or redistributed.  However, linking directly to the articles is permitted and encouraged.