China and Russia own 30,000+ tonnes of gold as Western official gold holdings are a mirage, plus look at what is on a tear!
Egon von Greyerz's Brilliant Piece
April 5 (King World News) – From KWN reader Kevin W.:  Regarding Egon von Greyerz's latest article featured on King World News titled US Dollar Will Cease To Exist As The World Will See Terrifying Hyperinflation Followed By Deflationary Depression. His article is so nice and clear. Thank you.
I wonder what makes any NATO country believe they will ever see or get to use their Bank of England or NY Fed stored gold? I really wonder how much of the 8,132 tons of US gold exists, if any?
And ditto for Bank of England gold vaults that claimed some 3,779 tonnes of central bank custodial gold and 1,355 other non-ETF custodial gold:
"that refer to the storage vaults of JP Morgan and HSBC Bank in the City of London, the vaults of Brinks, Malca Amit and Via Mat (Loomis) located near London Heathrow Airport, the vault of G4S in Park Royal, and the Barclays vault managed by Brinks.
As mentioned in the 'How many gold bars' article, the Bank of England stated in 2014 that 72 central banks (including a few official sector financial organisations) held gold accounts with varying degrees of accuracy." https://www.bullionstar.com/blogs/ronan-manly/central-bank-gold-at-the-bank-of-england/
Western Official Gold Holdings Are Bullshit…A Complete Mirage
As of Feb. 2022 The Bait and Switch:
China And Russia Own The Gold And Will Make The Rules
Imagine another (roughly) 30,000 tonnes (China and Russia possess) as Alasdair and others believe. If that is true one would be hard pressed to believe US and Bank of England gold reserves exist at all, especially in light of the gold price suppression over the last 10 years (more like the last 30 years).
Russia & China Own More Than 32,000 Tonnes
Of Gold, Far More Than Reported
Official Gold Reserves (below)
RECESSION ALERT: Transportation Companies Going Into Reverse
Peter Boockvar:  Friday I mentioned the comments from FreightWaves CEO Craig Fuller from the piece he wrote "Why I believe a freight recession is imminent." The Transportation index fell 4.7% that day after 1% declines last Wednesday and Thursday. Yesterday Truckstop.com released its Market Demand Index for the week ended April 1st and it fell to the lowest since December 10th.
Market Demand Index Tumbles Again
The main factor in the decline was the increase in trucking capacity available which could mean less loads to carry. They also said their metric of Dry Van Rate per Mile fell to the lowest since early December too.
Dry Van Rate Per Mile Also Tumbled…Again
Also out yesterday was the DAT Freight & Analytics data that said:
"Van spot rates drop below $3 per mile, first time since December." They specifically said the reefer rate is "cooling the fastest." Reefer is short for refrigerated. On the other hand, "the flatbed market is heating up right on cue and linehaul spot rates are currently running around 26 cents per mile higher than this time last year."
Consumers Over The Last 2 Years
I'm highlighting this because we know much of consumer spending over the past 2 years has been on goods of all shapes and sizes as consumers cut back on paying for services. So now a lot of that demand has been satiated for now at the same time price increases are disincentivizing more buying. This said, we should have expected some moderation post holidays and Chinese New Year…
---
ALERT:
Legendary investors are buying share of a company very few people know about. To find out which company CLICK HERE OR ON THE IMAGE BELOW.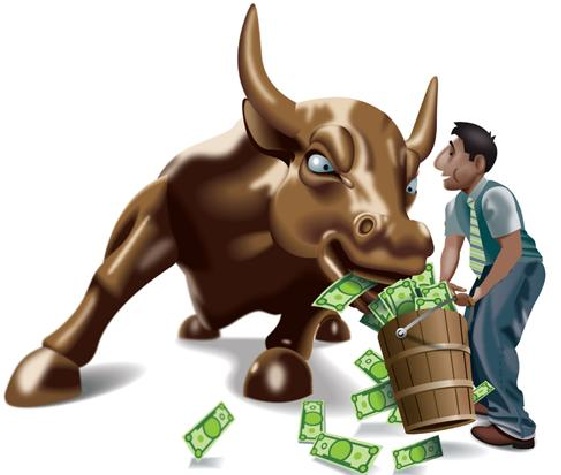 Sponsored
---
More "Transitory Inflation"
A sidebar comment for trucking companies, Bridgestone and Firestone truck tires will see a 15% price hike in the US and Canada effective May 1st "in response to current market dynamics."
The Reserve Bank of Australia left its benchmark rate unchanged at .10% as expected but is getting less patient as they dropped the wording "prepared to be patient" from their statement with regards to policy. Governor Lowe said:
"Higher prices for petrol and other commodities will result in a further lift in inflation over coming quarters, with an updated set of forecasts to be published in May."
Commodity Producing Countries Currencies On A Tear!
The reason why they haven't hiked yet, according to them, is they want faster wage gains but with a rate of just .10% and the unemployment rate at just 4%, they can no longer be patient. The last read on consumer inflation expectations was 4.9%. In response to the statement, the Aussie$ is rallying to the highest level since June 2021.
Aussie Dollar Remains On A Tear!
The 2 yr Australian yield jumped 11 bps to 1.96%, the highest since December 2018.
Australian 2 Year Yield Highest Since 2018!
Truth About So-Called US Dollar Strength
I said last month that if all you're doing is looking at DXY (US Dollar Index) for your gauge on the US dollar with 70% of it the euro and the yen, you are missing the big picture action of the dollar. The commodity currencies, which Australia is one of, have been ripping higher. The Brazilian Real closed yesterday at the best level vs the US dollar since March 2020.
Brazilian Real Best Level vs US Dollar Since 2020
The Canadian dollar is at a 5 month high and even the Mexican peso is at the highest cross rate vs the dollar since last summer. The South African Rand is just off its highest since last October vs the dollar.
ALSO RELEASED:  $20,000 Gold And $740 Silver, But Look At This Inflation Shocker CLICK HERE.
ALSO RELEASED:  MOTHER OF ALL GOLD BULL BREAKOUTS: World's #1 Gold Producing Company Has 34 Year Breakout! CLICK HERE.
ALSO RELEASED:  Greyerz – US Dollar Not Exist As The World Will See Terrifying Hyperinflation Followed By Deflationary Depression  CLICK HERE.
ALSO RELEASED:  RUSSIA HOLDS SHOCKING 12,000 TONNES OF GOLD: Russia & China Possess Jaw-Dropping 32,000 Tonnes Of Gold CLICK HERE.

ALSO RELEASED:  Tavi Costa – We May See Gold Hit $10,000 An Ounce But Silver's Parabolic Rise Will Be Even More Exciting CLICK HERE. To listen to one of the most important interviews of 2022 with Tavi Costa where he discusses the coming violent upside moves for gold, silver and the mining stocks CLICK HERE OR ON THE IMAGE BELOW.
To listen to Alasdair Macleod discuss Russia's 12,000 tonne gold hoard and China's 20,000 tonne gold hoard as well as the game-changing event in the gold market this week CLICK HERE OR ON THE IMAGE BELOW.
© 2022 by King World News®. All Rights Reserved. This material may not be published, broadcast, rewritten, or redistributed.  However, linking directly to the articles is permitted and encouraged.