As we watch another wild day of trading unfold, today Gerald Celente warned that the recent stock market carnage is only the beginning.
Market Bounce A Fleeting Fad
October 17 (King World News) – Gerald Celente:  After a week of sharp declines where some $1.7 trillion was wiped off the S&P 500, yesterday following solid third-quarter earnings from some of the largest U.S. companies, stocks had their best day since March, with the Dow surging 548 points.
Is this a solid trend that will continue or a passing fad?…
---
ALERT:
Mining legend Ross Beaty (Chairman Pan American Silver) is investing in a company very few people know about. To find out which company CLICK HERE OR ON THE IMAGE BELOW.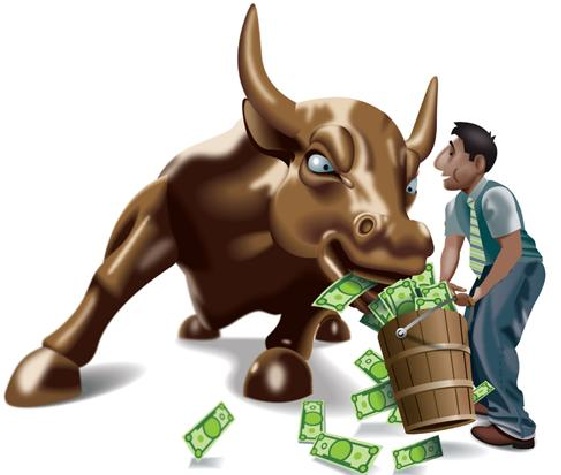 Sponsored
---
Gerald Celente continues:  In response to yesterday's soaring Dow, Asian markets were only moderately higher, European markets down and the Dow fell more than 150 points at today's open.
And while there are bullish expectations for third-quarter S&P 500 earnings to solidly grow by 19 percent, where the markets are headed and what will drive them into the future is the same factor that we had long forecast would drive them lower.
Playing off the famous Bill Clinton 1992 message for his presidential campaign to focus on, "It's the economy, stupid"… today, "It's interest rates, stupid."
On the market front, higher interest rates increase the cost of corporate borrowing, raising fears that the decade of ultra-cheap money that fueled the equity market binge was coming to an end. Indeed, just last Thursday President Trump blamed the "out of control" Fed for investors dumping equities, claiming that rising rates were spooking the markets.
Spooked they were, as the selloff went global with some $3 trillion wiped off equity markets worldwide.
BIGGER THAN DOW
While markets did negatively react to last week's diving Dow, across the globe, equities were sinking into bear territory and/or hitting new yearly lows long before the recent selloff.
In China, for example, having nothing to do with rising U.S. interest rates, the Shanghai Index has fallen nearly 30 percent since January. And, it is down over 50 percent from its 2014 high. From car sales, manufacturing, infrastructure investment to foreign investment, all key indicators are trending sharply downward.
The point being, while Happy Market Days may temporarily return to the United States, the world's second largest economy, China, and many other economies, both developed and Emerging Markets, are weakening and equities dramatically declining.
Why? In large part because of rising U.S. interest rates, which have driven their currencies sharply lower while pushing their debt burden sharply higher. With the cheap money flow tightening, not only are equities in decline, so too are their economies.
TREND FORECAST:
President Trump is escalating his criticism of the Fed, calling it his "biggest threat" and stating, "The Fed has gone crazy." While it is possible the Fed could be pressured to slow down rate increases, doing so will only delay, not eliminate, downward risks to the economy.
***KWN has now released the powerful audio interview with John Mauldin discussing the gold market, this week's stock market plunge, how QT will impact major markets, what will trigger the Fed to initiate the next round of QE and much more and you can listen to it by CLICKING HERE OR ON THE IMAGE BELOW.
ALSO JUST RELEASED: Raymond James – Gold Breaks Out! CLICK HERE TO READ.
© 2018 by King World News®. All Rights Reserved. This material may not be published, broadcast, rewritten, or redistributed.  However, linking directly to the articles is permitted and encouraged.