People around the world need to be extremely careful because another run on banks is happening right now!
Runs On Banks Are Going on Right Now! (But Let's Keep This Quiet)
September 6 (King World News) – Gregory Mannarino, writing for the Trends Journal:  Remember this… "Nobody Knows Until Everybody Knows." And When Everybody Knows, ITS ALREADY TOO LATE.
There is a phenomenon going on now which is getting almost no attention from the mainstream media outlets, and for good reason. If people were made aware of what is happening, the entire financial system would collapse.
Here are the facts.
In early 2022, capital outflows from the major banks began to see a massive spike. In fact, as of May of this year bank deposits alone were lower by ONE TRILLION DOLLARS year over year. Moreover, this trend is worsening. Not only are bank deposits dwindling, but people are also pulling their cash out of these institutions at a record pace. It is called Un-Banking, and more people are doing it.  I am certain that moving forward more people are going to be Un-Banking themselves in greater amounts – and that is a serious problem for the banks.
People have had enough! And a quiet revolution against these institutions appears to have thankfully begun!…
---
ALERT:
Billionaire mining legend Pierre Lassonde has been buying large blocks of shares in this gold exploration company and believes the stock is set to soar more than 150% in the next 6 months. To find out which company CLICK HERE OR ON THE IMAGE BELOW.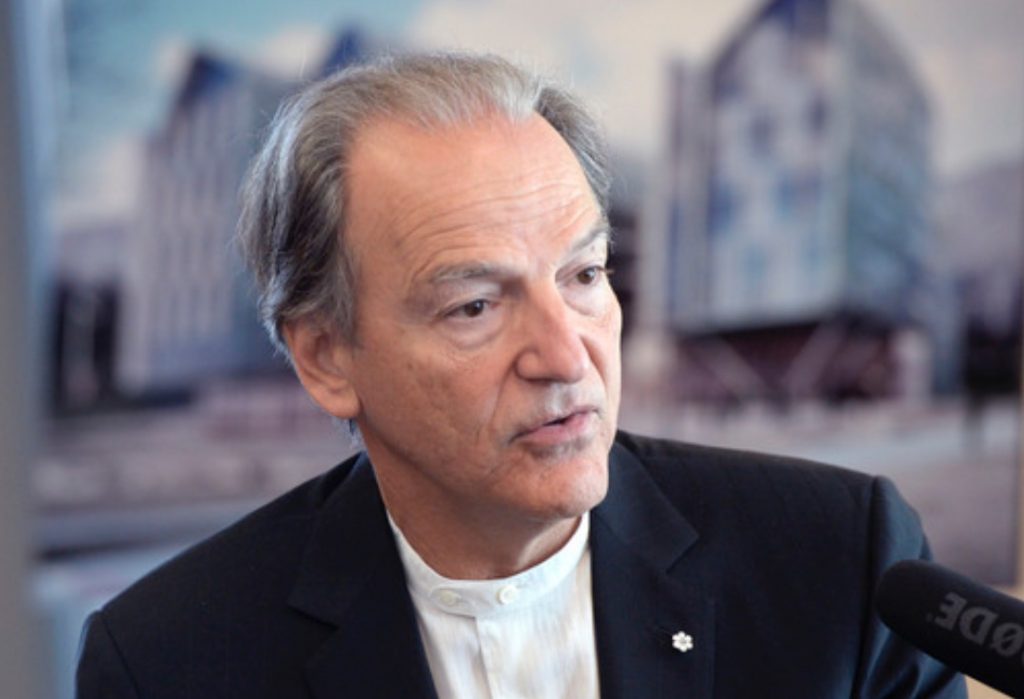 Sponsored
---
The BIS Weighs In On The Bank Crisis
The Bank of International Settlements (BIS) has this to say about the current situation: "capital outflows can have a significant impact on macroeconomic outcomes."
Virtual Collapse Of Deposits
Banks are seeing a virtual collapse of deposits along with cash withdrawals in record numbers. Not only are banks having to deal with lack of deposits and capital outflows, but they are also seeing loan defaults rising across the board. On a greater scale what this comes down to is a rapidly developing liquidity "crisis."
People who are familiar with my work are keenly aware that the financial system functions in a perpetual vacuum, a constant state of illiquidity. Therefore, ever more liquidity MUST be constantly added to the system for it to function. This is the nature of the current debt-based system which is run by the collective central banking system.
What does all this mean?
Liquidity Is Drying Up
Liquidity in the system is drying up FASTER as people become Un-Banked. Make no mistake, these institutions are very aware of what is going on and THEY WILL EVENTUALLY BE FORCED TO TAKE ACTION!
Limiting withdrawal amounts, or eventually stopping them altogether, is certainly a possibility. The recent actions being undertaken by central banks, and rising interest rates, are already curtailing the availability of credit to small businesses who need access to it in order to function.
Yes. A "Quiet Revolution" has begun, and people are Un-Banking themselves.
With a situation such as this it's ALWAYS better to be the first to act.
Below is a quote from the movie Margin Call.
Be First.
Be Smarter.
Or Cheat. (We never cheat though).
So, it's always better to be first! Get Un-Banked.
ALSO JUST RELEASED: Gold Volatility: Focus On Big Picture, Plus Prepare For Another Massive Wave Of Inflation CLICK HERE.
ALSO JUST RELEASED: UP IN SMOKE: On The Brink Of Default CLICK HERE.
ALSO JUST RELEASED: Gold & Silver Markets Near Historic Upside Explosion CLICK HERE.
ALSO JUST RELEASED: Financial Assets Are Now Set To Seriously Deflate CLICK HERE.

Alasdair Macleod discusses why gold, silver, and mining share investors should ignore the US dollar and all other fiat currencies as well as what other surprises took place this week in the metals markets CLICK HERE OR ON THE IMAGE BELOW.

© 2023 by King World News®. All Rights Reserved. This material may not be published, broadcast, rewritten, or redistributed.  However, linking directly to the articles is permitted and encouraged