This week bullion banks and commercial hedgers ramped up short positions in the silver market and also added to gold shorts.
Gold & Silver
July 26 (King World News) – For those who were wondering what the commercials were doing as gold and silver prices have been on the move, here is the latest news…
---
Listen to the greatest Egon von Greyerz audio interview ever
by CLICKING HERE OR ON THE IMAGE BELOW.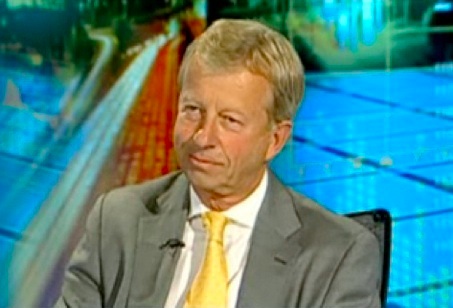 Sponsored
---
Silver
Commercial hedgers added to their short positions this week after going long the silver market for only the 2nd time in history weeks ago (see chart below).
Commercials Add Significantly To Silver Shorts
sentimentrader.com
Big Picture For Silver
25-year chart shows commercial hedgers trading activity in the silver market where, despite adding to shorts, they remain nowhere near their highest level of short exposure in silver (see chart below).
25-Year Chart Shows Commercial Positions In Silver
sentimentrader.com
Big Position Change In Gold
Commercial hedgers ramped up their short positions in the gold market in recent weeks and have added a small amount to their short positions this week (see chart below).
Commercials Have Ramped Up Gold Shorts In Recent Weeks
25-year Chart Shows Commercials Increase Bearish Bets
It will be very interesting to see if the commercials have added to their gold and silver shorts in next week's COT report. For those who accumulate physical gold and silver on a dollar cost basis, continue to make purchases at the same time each month. Do not get cute and try to time the market.
Looming Crisis Will Be Catastrophic
READ THIS NEXT! Central Planners Face A Serious Problem As Looming Crisis Will Be Catastrophic CLICK HERE TO READ
More articles to follow…
In the meantime, other important releases…
One Of The Greats Just Warned The Fed Needs A Half Point Cut Now, And More Soon CLICK HERE TO READ
Gold Pulls Back, A Brave New World, Silver Could Go Straight To $20, 1929 All Over Again? CLICK HERE TO READ
This Is What Ignited The Gold Market In Early Trading Before Pulling Back CLICK HERE TO READ
Richard Russell Warned People To Prepare For Something Worse Than 1929-1932, And Will U.S. Seize Gold? CLICK HERE TO READ
© 2019 by King World News®. All Rights Reserved. This material may not be published, broadcast, rewritten, or redistributed.  However, linking directly to the articles is permitted and encouraged