Are we looking at $30,000 Gold? Russia says certain countries will have to pay for gas using gold but this is the big surprise.
You SOB's Can Pay For Gas Using Gold
March 24 (King World News) – First Squawk:  RUSSIA WILL ALLOW "UNFRIENDLY COUNTRIES" TO PAY FOR NATURAL GAS IN GOLD…Luke Gromen noted:  For context, the oil market is ~20x the size of the physical gold market in annual USD production terms.
$30,000 Gold
James Turk:  An eye-opening chart. To return to a Gold Standard and its historical metrics, the gold price would need to be $30,000. Shows how big the everything bubble has been inflated by central banks conjuring up purchasing power from thin air with fake money.
NOTHING TO SEE HERE…
Gold Price Of $30,000 Needed To
Return To Historic Gold Standard
10 Day Move In Apple's Stock = Entire XAU Gold & Silver Mining Index
Stephanie Pomboy:  Friend just flagged that AAPL has added $300 billion in market cap since 3/14. That is nearly equal to the $336b market cap of the entire XAU Index of gold & silver miners. The problem of 'too small' market cap to be investable is going to solve itself rather quickly I suspect.
Crisis Still In Early Stages
Alasdair Macleod:  In 3/2020 China recognised the implications of 0% USD rates and $120bn/month QE. It began selling USD for commodities at scale. Other nations and big business needing raw materials are now playing safe by selling USD and stocking up on resources. Crisis still in early stages.
We are seeing commodity traders being squeezed, many will go out of business and exchange trading disrupted. It can only increase the rush out of currencies into commodities of every sort. Gold and silver shorts are now in the firing line. Banking failures will follow!…
---
To find out which gold & copper explorer just hit significant mineralization click here or on the image below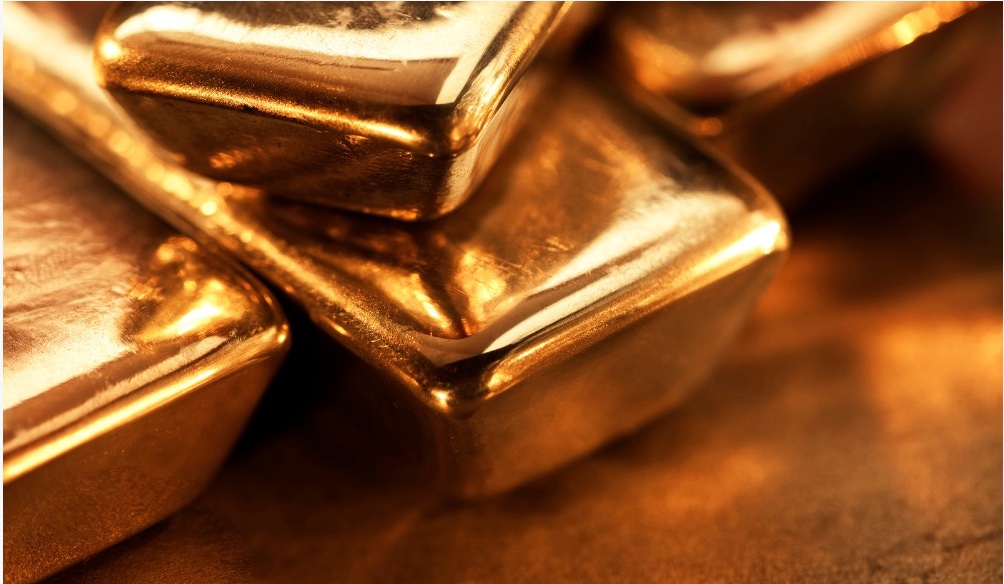 ---
Love That Volume
Graddhy out of Sweden:  Love that volume structure for gold & silver lately – rising sharply on the run-up and dropping sharply on the pullback. Plus rising today again when moving. That is what we want to see. Textbook.
Gold Mining Stocks
Graddhy out of Sweden:  Been posting this GDXJ chart a few times during many months back and as expected, the support backtest at blue trend line + purple trend line + pink fib 61.8% retrace + green rounded bottom/arc, held. An orange reverse symmetry move back up is quite possible.
Mining Stocks Set For 2016-Style Upside Explosion!
Silver Miners vs SLV
Graddhy out of Sweden:  As said all along, the huge move is coming once right shoulder has built out enough.
Silver Miners To Radically Outperform Silver Price
ALSO RELEASED:  HYPERINFLATION ALERT: Expect A Surge To $2,200 Near Term As Soaring Inflation Cripples Economies CLICK HERE.
ALSO RELEASED:  Gen X, Millennials Have No Retirement Money CLICK HERE.
ALSO RELEASED:  "The Same Thing Is Coming To The Physical Gold Market" Plus THE Game-Changer For The World CLICK HERE.
ALSO RELEASED:  Fed Trading Room Up To The Same Old Bullsh*t With Stocks Rallying And Gold Lower, Plus Look At Everything That Is Skyrocketing! CLICK HERE.
ALSO RELEASED:  This Is Great For Gold, Plus Look At 3 Things Hitting All-Time Record Highs! CLICK HERE.
ALSO RELEASED:  THINGS ARE CRUMBLING: Expect More Controls As The Entire System Faces Disorder. Plus Miners Surge Strongly As Silver Hits $25.50 CLICK HERE.
ALSO RELEASED:  Greyerz – The Financial And Economic Collapse That Is About To Engulf The World Will Lead To Enormous Suffering CLICK HERE.
***To listen to James Turk discuss commodity markets seizing up as well as the gold, silver, mining share, and commodity markets CLICK HERE OR ON THE IMAGE BELOW.
***To listen to Alasdair Macleod discuss the gold, silver and commodity markets CLICK HERE OR ON THE IMAGE BELOW.
© 2022 by King World News®. All Rights Reserved. This material may not be published, broadcast, rewritten, or redistributed.  However, linking directly to the articles is permitted and encouraged.