What is happening in the housing market is jaw-dropping.
December 14 (King World News) – Gerald Celente:  It's not just retailers discounting their merchandise these days.
As the housing market slumps, Lennar, the second-largest U.S. home builder, is offering as many as 5,000 completed and partially-built homes in the U.S. Southeast and Southwest for sale to private equity investors as rental properties, Bloomberg reported.
Lennar's homes averaged a selling price of $491,000 in the company's third quarter, putting a value on the houses offered to investors at about $2.5 billion, although private equity investors could be expected to negotiate hefty discounts for volume purchases.
With interest rates rising, many buyers who had contracted for homes being built have walked away from their agreements after seeing their projected monthly payments increase by hundreds of dollars…
---
Billionaire Eric Sprott is a big investor in this remarkable silver company click here or on the image below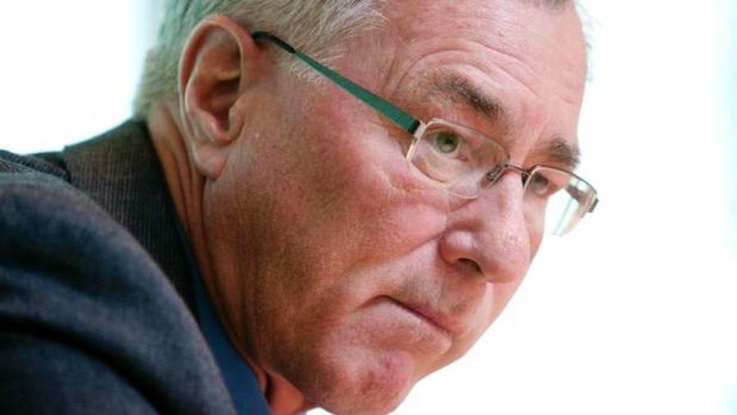 ---
Builders are now dumping the unsold inventory to clear their costs and build up cash stores to buy more land to build on when the market stabilizes, Bloomberg said.
In some cases, builders are offering entire subdivisions for sale to investor-landlords, according to SVN International, a real estate services firm. 
Lennar itself plans to establish a subsidiary that will own rental houses. Allianz Real Estate and Centerbridge Partners have committed $1.25 billion in equity to the venture, Bloomberg reported.
Single-family home landlords are still buying but are primarily waiting for interest rates and market conditions to settle. 
Meanwhile, many, such as BlackRock subsidiary Invitation Homes, are raising new hoards of cash to be ready to swoop back in when the time is right, according to Bloomberg.
TRENDPOST:
Private equity investors began slipping into the housing market in the mid-teens after the Great Recession faded and the U.S. housing shortage began to be apparent.
The surge in housing demand during the COVID War and the advent of remote work made rental properties a brand new profit center for moneyed buyers. 
We have documented investors' pervasion of the single-family home market in a series of articles.
TREND FORECAST:
Private equity firms and other institutional investors are now a permanent major presence in the U.S. housing industry.
Investors will continue to rotate their attention among metro areas as specific locales gain or lose popularity, adjusting rental rates to maximize profits but not pushing them to the point at which significant numbers of tenants move out.
This new force in U.S. housing will continue to shut out hundreds of thousands of families that could have claimed a portion of the American dream and built equity by owning homes of their own. With the highest mortgage rates in decades, combined with already steep home prices and median household income at around $73,000 per year, most Americans will continue to be locked out of the housing market.
As we have said many times before, these investors are creating a generation of renters, and those that bought homes near the peak are now getting hit hard. 
According to Black Knight, some 250,000 Americans who took out a mortgage to buy a house in 2022 when prices were at their peak, are now underwater, which signals that the current price of the home is worth less than the loan they took out on it.
Again, while home prices will continue to decline and more owners will go underwater, but minus a wild card, we do not forecast a housing crash of the Panic of '08 magnitude.
ALSO JUST RELEASED: Public Being Squeezed As Credit Card Rates Hit 19.4%, Plus This Is Not The End Of The Great Inflation CLICK HERE.
ALSO JUST RELEASED: 1970s vs Today: Things Are Going To Get Hairy CLICK HERE.
ALSO JUST RELEASED: GOLD & COMMODITY BULL ALERT! Full China Reopening Will Be A Major Story Of 2023 CLICK HERE.
ALSO JUST RELEASED: Panic In Real Estate And Car Markets But There Is Another Surprise CLICK HERE.
ALSO JUST RELEASED: Large Traders Place All-Time Record Bets On A Stock Market Crash! CLICK HERE.
ALSO JUST RELEASED: The World Is Now On The Edge Of A Catastrophe Never Seen In History CLICK HERE.
ALSO JUST RELEASED: This Is The Most Important Event For Gold In 50 Years CLICK HERE.
Listen to this powerful audio interview with Alasdair Macleod where he discusses a remarkable development in the gold market as well as the short squeeze we are seeing in the metals and what is ahead in 2023 CLICK HERE OR ON THE IMAGE BELOW.
© 2022 by King World News®. All Rights Reserved. This material may not be published, broadcast, rewritten, or redistributed.  However, linking directly to the articles is permitted and encouraged.