What is about to unfold should be extremely positive for gold, silver and commodities.
Very Positive For Gold, Silver & Commodities
June 11 (King World News) – Top Citi analyst Tom Fitzpatrick just made a bullish call on the Canadian dollar, which will have very positive implications for the gold and silver markets as well as commodities in general:  There has been a decent break through key levels just above 1.3350 on the US dollar vs the Canadian dollar (see chart below).
Canadian Dollar To Rally Aggressively vs US Dollar
The double top targets of 1.3190 supports and below are at 1.3069-1.3113, which are in danger of being tested…
---
ALERT:
Mining legend Ross Beaty (Chairman Pan American Silver) is investing in a company very few people know about. To find out which company CLICK HERE OR ON THE IMAGE BELOW.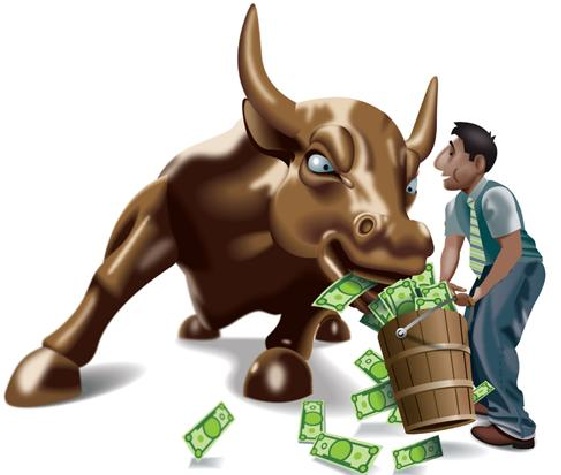 Sponsored
---
If the yield spread between the US and Canada is right then the US dollar vs Canadian dollar could be even lower (sub 1.29). (See chart below).
Yield Spread Suggests Big Rally In Canadian Dollar
The overlay suggests we should be lower still and closer to 1.2850. King World News note: This would mean a further strengthening of the Canadian dollar vs the US dollar of an additional roughly 3.4%. That is a dramatic move for a currency in a short period of time. The fact that the Canadian dollar would show that increased strength vs the US dollar would very likely correlate to higher priced gold and silver markets as well as commodities in general.
***KWN has now released Egon von Greyerz's powerful audio interview and you can listen to it by CLICKING HERE OR ON THE IMAGE BELOW.
***Also just released: A Golden Streak That Should Continue, Plus Public Buys The Most Put Options On The Stock Market In History! CLICK HERE TO READ.
© 2019 by King World News®. All Rights Reserved. This material may not be published, broadcast, rewritten, or redistributed.  However, linking directly to the articles is permitted and encouraged.