As we kickoff the third week of trading in April, today the top trends forecaster in the world, Gerald Celente, warned that investors should expect violent trading in global markets to bring gold front and center.
Major Media Pessimistic As Debt Bubble Ready To Explode
April 14 (King World News) – Gerald Celente:  "What's going on now is you have the major media that's very wary about the future. You can't call the Financial Times 'Gloom and Doomers' when they write in their oped piece this weekend:
"More Gloom Gathers Over The World Economy.  Both monetary and fiscal policymakers must be ready to do their part."
What they are basically saying is this debt bubble is about to explode and central banks are doing all they can to pump up the slowing economy…
---
Listen to the greatest Egon von Greyerz audio interview ever
by CLICKING HERE OR ON THE IMAGE BELOW.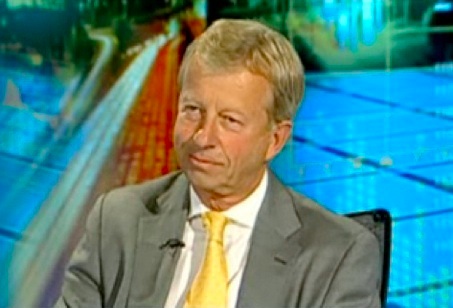 Sponsored
---
They are also saying,
"There is optimism that a deal with the US in the trade talks may be near. However, while some risks to that instability may have declined, trend toward growth in China seems to have slowed."
Seems to have slowed? We saw China's export numbers that just came out and imports are way down. Some 80 percent of China's economy is consumer-driven and if imports aren't coming in, they are not buying.
The Financial Times also talked about the equity markets being overpriced. Here are their words:
"The standard business class moan from the buy side is over how hard it is to find an investible trade. Every asset class is overpriced, every yield too low."
The Warning Signs Are There
So the warning signs are there. And on top of this, the countries with the largest oil reserves in the world, Venezuela and Libya, are in geopolitical turmoil. If oil prices continue to rise, and they are now over $70 for Brent crude, if that number hits $85, you are going to see a global slowdown.  A wildcard event in oil could be the spark of a global meltdown in both the economy and equity markets.
And the IMF's world economic outlook that was just published this week about a growth slowdown, shows they are very concerned about the emerging markets. This time they don't see a recovery in the emerging markets to push things higher.
Volatility To Ignite The Gold Market
So we are looking at volatility worldwide. If this volatility increases dramatically, this is going to cause gold prices to go higher and for gold to become the true safe haven asset once again. Looking at what's going on, I don't know why anyone would not want guns, gold and a getaway plan because the outlook is getting much worse."
***KWN has now released the powerful audio interview with James Turk and you can listen to it by CLICKING HERE OR ON THE IMAGE BELOW.
***Also just released: James Turk – This Is Going To Be Very, Very Bullish For Gold CLICK HERE TO READ.
© 2019 by King World News®. All Rights Reserved. This material may not be published, broadcast, rewritten, or redistributed.  However, linking directly to the articles is permitted and encouraged.