It appears that we may see more gold mega-mergers as emergency monetary policies remain in place.
A technical issue delayed KWN publishing for today but it has now been resolved.
Two-for-One Whisperings
January 24 (King World News) – This is a small portion of an important note from Bill Fleckenstein:  On the topic of miners, there were rumors that Kinross and Iamgold were considering a merger, as well as Gold Fields and AngloGold. I'm sure we will see more merger speculation (regarding deals that may or may not pan out), but I also think we will continue to see more consolidation. At what point that consolidation and valuations combine to create more interest in the sector I can't say, but merger activity is a rather classic sign of an industry bottoming out (or topping out) and turning. The fact that no one seems to care at the moment is just a further reflection of the apathy and hatred for the group…
---
ALERT:
Mining legend Ross Beaty (Chairman Pan American Silver) is investing in a company very few people know about. To find out which company CLICK HERE OR ON THE IMAGE BELOW.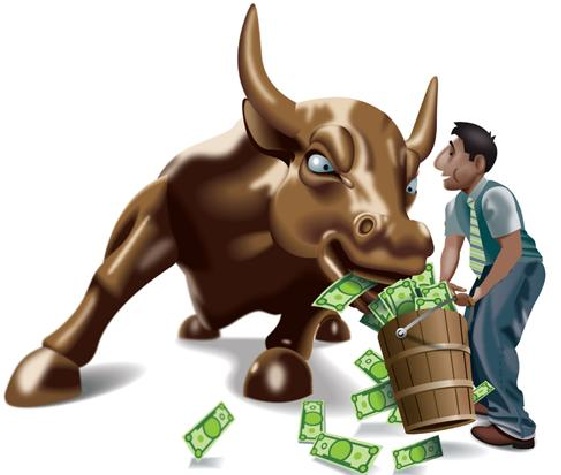 Sponsored
---
It would be hard to have a more contrary idea than wanting to own this group at this moment in time, but that is how big returns are made, mostly because, as we have all seen, hatred and apathy breed depressed valuations, which can lead to much higher valuations and momentum when psychology changes.
Also of importance…
Emergency Policy Will Remain In Place
Peter Boockvar:  Mario Draghi is acknowledging that economic risks has moved to the downside, blaming "geopolitical factors and threats of protectionism" which are negatively impacting exports. He did say that "underlying inflation pressures are generally muted but labor costs pressures are continuing to strengthen and broaden amid high levels of capacity utilization and tightening labor markets." Draghi is hanging on this mostly for his higher inflation hopes but said he continues say that highly accommodative polices are needed in order to achieve his around 2% obsession. Emergency policy will thus remain in place and therefore the institution of the ECB is now completely powerless in managing any notable economic downturn. The euro is at the low of the morning as I don't see how the ECB takes steps to get out of NIRP if European growth continues to slow.
With respect to the possibility of initiating a fresh round of TLTRO's (lending money to banks at very low rates), they are monitoring the economic situation before deciding. I assume they will this year.
It was the Wilbur Ross comment that the US and China are "miles and miles away" from a trade solution that sent the S&P futures back to unchanged.
King World News note:  The bottom line is that major central banks around the world are in an extremely precarious position heading into the global slowdown, particularly in Europe. This will lead to even greater currency debasement when the next financial panic unfolds.  Get prepared now by buying physical gold and silver now ahead of the coming panic.
***KWN has released the remarkable audio interview with Egon von Greyerz and you can listen to it by CLICKING HERE OR ON THE IMAGE BELOW.
ALSO RELEASED: Michael Oliver Update: Watch For Bullish Multi-Year Buy Signal For Gold CLICK HERE TO READ.
© 2019 by King World News®. All Rights Reserved. This material may not be published, broadcast, rewritten, or redistributed.  However, linking directly to the articles is permitted and encouraged.