Physical gold and silver has been draining out of the COMEX for quite some time but the sheer volume of physical metal removed has been remarkable.
March 3 (King World News) – Eric King:  "Open Interest remains collapsed on gold and on silver it's even more collapsed. I don't know the last time we saw Open Interest at these levels."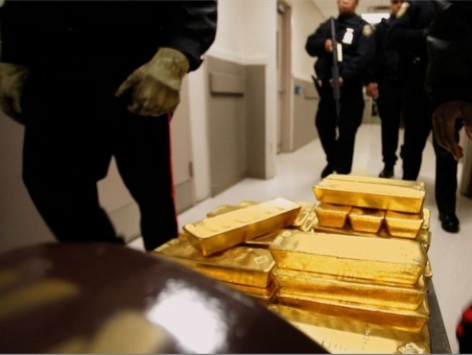 Alasdair Macleod:  "Yes, Eric, Open Interest hasn't been this low for years. Hedge funds are probably net-short, which is a crazy situation. The average position is net-long 110,000 contracts, so for hedge funds to be net-short, and we still don't know the answer because we're not getting Commitment of Traders Reports. And what we're seeing at this point is people are standing for delivery. The amount of (physical) gold and silver deliveries has been remarkable. And remember this is a market (COMEX) which is not meant to be a delivery market. So we've got a…to continue listening to Alasdair Macleod discuss the remarkable situation in the gold and silver markets CLICK HERE OR ON THE IMAGE BELOW.

© 2023 by King World News®. All Rights Reserved. This material may not be published, broadcast, rewritten, or redistributed.  However, linking directly to the articles is permitted and encouraged.