On the heels of today's Fed decision to raise rates and hike twice more in 2019, markets are reacting.
Anything Is Possible
December 19 (King World News) – Here is what Peter Boockvar just stated after the Fed rate hike and as the world awaits the next round of monetary madness:  Well, not only did the Fed hike rates as widely expected, they kept language in the statement that "further gradual increases" are warranted where many thought they would take that out. Thus, this was not a dovish hike as many were expecting and certainly hoping for…
---
ALERT:
Mining legend Ross Beaty (Chairman Pan American Silver) is investing in a company very few people know about. To find out which company CLICK HERE OR ON THE IMAGE BELOW.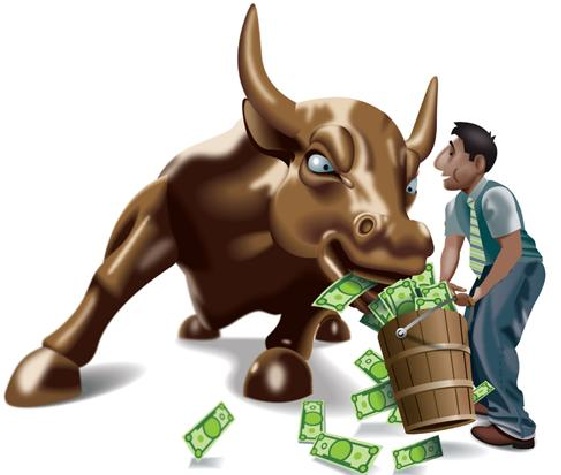 Sponsored
---
With the commentary on the economy, they maintained their belief that "the labor market has continued to strengthen and that economic activity has been rising at a strong rate." The comments on household spending (continues to grow strongly) and capital spending (has moderated from its rapid pace earlier in the year) also remained the same. The inflation commentary was identical to the November statement.
While the Fed hiked and implied that they want to keep on going, they did cut their median 2019 GDP forecast to 2.3% from 2.5%. They did though keep their unemployment rate projection at 3.5% which seems inconsistent with an economy they expect to slow from 3% in 2018 to 2.3% in 2019. They also cut their PCE inflation forecasts by a touch, headline by 2 tenths to 1.9% and the core by one tenth to 2%. The median fed funds rate projection was tweaked to 2.9% by the end of 2019 from 3.1%.
Bottom line, as stated, so much for a dovish hike as the Fed is intent on getting the fed funds rate to around 3% in 2019, their modeled out 'neutral rate.' This at the same time they cut their GDP forecast to just 2.3% from an expected growth rate of 3% in 2018. I will say this, the next meeting is not until March 21st and anything can happen between now and then. Therefore, if global growth continues to slow that eventually impacts the US economy to a greater extent and Q1 earnings and guidance don't go as planned, today's Fed opinions and forecasts could easily change.
The 2 yr yield has ticked up by 1 bps in response while the 10 yr yield is lower by 2 bps, thus narrowing the spread by 3 bps to 14 bps. The stock market is of course disappointed.
As For That Other Form Of Tightening
As for that other form of tightening, Powell said, "I don't see us changing balance sheet policy" which will total a shrinkage of another $600 billion next year, taking the two year drain to slightly more than $1 trillion.
KWN has released the powerful audio interview with Rob Arnott, whose firm helps to oversee nearly $200 billion, and you can listen to it by CLICKING HERE OR ON THE IMAGE BELOW.
ALSO RELEASED: Jim Brown – We Just Broke A Record – "Anything Is Possible" After Today's Fed Decision CLICK HERE TO READ.
***KWN has also released the audio interview with Gerald Celente where he discusses his top 10 trends for 2019 CLICK HERE OR ON THE IMAGE BELOW.
© 2018 by King World News®. All Rights Reserved. This material may not be published, broadcast, rewritten, or redistributed.  However, linking directly to the articles is permitted and encouraged.