Yes, the stock market has been collapsing, but with gold surging again today and crude oil tumbling nearly $3, the Gold/Oil Ratio is now skyrocketing!
KWN: November 7, 2018…
The following chart and commentary was published by King World News on November 7, 2018:
Gold/Oil Ratio
King World News note:  As you can see from the chart below, the Gold/Oil ratio is decisively in favor of gold at this point in the cycle.
Gold/Oil Ratio Strongly Favoring Gold In This Cycle
The Gold/Oil ratio should remain strongly in favor of gold, so expect the ratio to expand over time.  Meaning, the price of gold will continue to outperform oil for many years to come…
---
ALERT:
Mining legend Ross Beaty (Chairman Pan American Silver) is investing in a company very few people know about. To find out which company CLICK HERE OR ON THE IMAGE BELOW.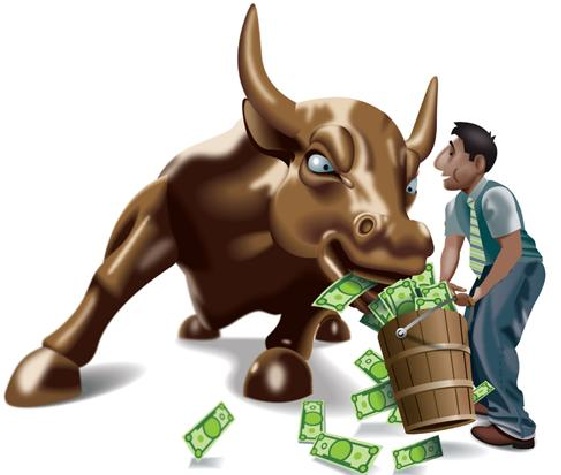 Sponsored
---
Fast forward to today…
Gold/Oil Ratio Skyrocketing! Nears 30:1, Again
What Does It All Mean?
In November, King World News warned its global readers that the Dow/Gold ratio had turned decisively in favor of gold.  Well, a month and a half later the Gold/Oil ratio has skyrocketed from below 20:1 close to 30:1 (currently 29.7:1).  It is incredibly extended above its long-term median average of 15.5.  This indicates how fragile the global financial system really is at this point in history.  Meaning, what we are seeing can now only be compared to what took place during the Great Depression.  Meanwhile, gold investors must remain patient.  Your time is coming.  As global stock markets plunge this time around, unlike 2008, gold has been rallying and is now close to attacking the key $1,300 level.  This is exactly how gold normally trades during a major plunge in stock markets.  Expect that trend to continue.
***KWN has released one of the most important interviews of 2018 CLICK HERE OR ON THE IMAGE BELOW.
ALSO RELEASED: GLOBAL STOCK MARKET CRASH: "A Week Of Selling Unlike Almost Anything We've Seen Before" CLICK HERE TO READ.
***KWN has now released the remarkable audio interview with legend Pierre Lassonde and you can listen to it by CLICKING HERE OR ON THE IMAGE BELOW.
© 2018 by King World News®. All Rights Reserved. This material may not be published, broadcast, rewritten, or redistributed.  However, linking directly to the articles is permitted and encouraged.