On the heels of the recent chaos in global markets, it appears that the "smart money" is now betting big on safe havens!
Smart Money Making Major Moves
August 24 (King World News) – The following is from Jason Goepfert at SentimenTrader: "Smart money" hedgers have established extreme positions in safe haven assets including gold, Treasuries, the yen and the VIX. Other times they piled into the havens, it led to fine performance in stocks, and better returns in the havens themselves…
---
Listen to the greatest Egon von Greyerz audio interview ever
by CLICKING HERE OR ON THE IMAGE BELOW.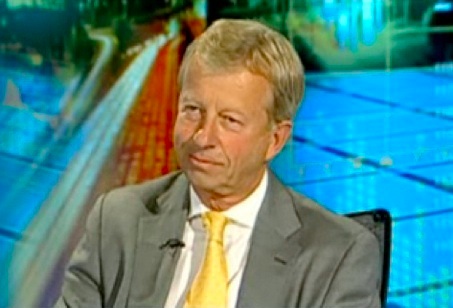 Sponsored
---
From the latest report on futures traders' positioning, it sure looks like the smart money is gearing up for some trouble.
Commercial hedgers, who tend to lead price direction when their positions reach a true extreme, have established important, positive positions in "safe haven" assets like gold, the Japanese yen, 10-year Treasuries, and the VIX (see chart below).
"Smart Money" Betting Big On Safe Havens
If we compare their current position in each of those contracts to the average and standard deviation over the past year, then we can get a sense for how extreme they are. Based on this z-score measure, their average position over the four contracts is more than 1.25 deviations above normal. That ranks in the top 5% of all weekly readings in 30 years.
Extreme safe haven positions were not a negative for stocks, as the S&P rallied most of the time. Better returns were found in the safe havens themselves, especially gold, the yen and Treasuries. To subscribe to the internationally acclaimed work that Jason Goepfert produces at SentimenTrader CLICK HERE.
ALSO JUST RELEASED: Stocks Slide With Metals But Take A Look At This CLICK HERE TO READ

© 2018 by King World News®. All Rights Reserved. This material may not be published, broadcast, rewritten, or redistributed.  However, linking directly to the articles is permitted and encouraged.