With the price of gold surging above the $2,000 level, the shorts are getting squeezed once again as silver bulls prepare to attack $26.
Gold Bull Continues To Run
August 4 (King World News) – Peter Boockvar:  As we continue to see nominal interest rates melt away, we are also seeing a continued rise in inflation expectations and thus a further decline in real yields.
GOLD BULL CATALYST: Real Yields
Continue Plunging, Now -1.043%
After rising by 3 bps on Friday, the implied inflation rate in 10 yr TIPS rose another 3 bps yesterday. At 1.58%, that is the highest since late February when the conventional 10 yr yield stood at 1.70%.
1970s STAGFLATION? As Economy Struggles
Inflation Rears Its Ugly Head
Thus, if correct, sovereign bonds on an inflation adjusted basis is becoming more an economic wasteland in that buyers continue to lock in real losses…
---
NEW!
To learn which company billionaire Eric Sprott just bought a
$10 million stake in click here or on the image below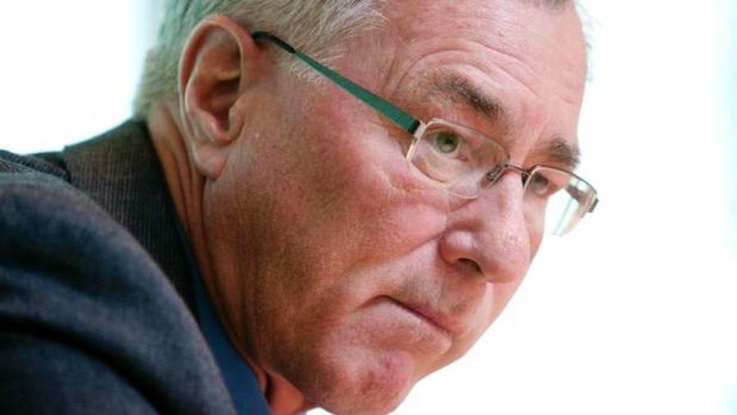 ---
Rally In Gold
These buyers are the sacrificial lambs that are being called upon by the Fed and other central banks to bail out the over indebted and no one more so than the US government. How else would we finance this I guess, https://www.usdebtclock.org/. The move higher in inflation expectations, along with the dollar weakness in rally in gold I continue to believe is sniffing out an eventual stagflationary environment, likely in 2021 but I hope I'm wrong because it's a challenging scenario. I'll ask this rhetorically, what kind of damage do you think will happen to the world's bond markets when we get a workable vaccine?
WARNING: Own Gold & Silver To Avoid Confiscation
Speaking of monetary confiscation of people's savings, Chicago Fed President Charlie Evans last night said "Unless inflation starts heading up to like 2.5%, I'm not going to really see a need for the funds rate to be increasing as long as we can still drive unemployment lower." This was the monetary strategy of the 1970's and reminds me of what John Maynard Keynes once said, "By a continuing process of inflation, governments can confiscate, secretly and unobserved, an important part of the wealth of their citizens."
***To hear one of the most important interviews of 2020 with Michael Oliver discussing skyrocketing gold and collapsing stock markets click here or on the image below.
Last Time This Happened Was Right Before Stocks Crashed
***ALSO JUST RELEASED: The Last Time This Happened Was Right Before Stocks Crashed In 2000 CLICK HERE.
© 2020 by King World News®. All Rights Reserved. This material may not be published, broadcast, rewritten, or redistributed.  However, linking directly to the articles is permitted and encouraged.