Ahead of Wednesday's Fed decision on interest rates, Peter Schiff, Art Cashin and Fred Hickey discuss the calm before the storm.
Got Gold?
June 18 (King World News) – Fred Hickey of the High Tech Strategist:  "Tripling down on failure: Who made these unelected central banking dweebs kings? A race to the bottom as they compete for weakest currency, signaling more rate cuts (even when already negative) & more money printing. Committees to destroy the world. Got gold?"
Peter Schiff…
Peter Schiff:  "If you are going to trust a third party like Facebook to store your fiat, you might as well trust them to store your gold. Gold is the best form of money known to man, and blockchain and the Internet will only make it better. Stay tuned!…
---
ALERT:
Mining legend Ross Beaty (Chairman Pan American Silver) is investing in a company very few people know about. To find out which company CLICK HERE OR ON THE IMAGE BELOW.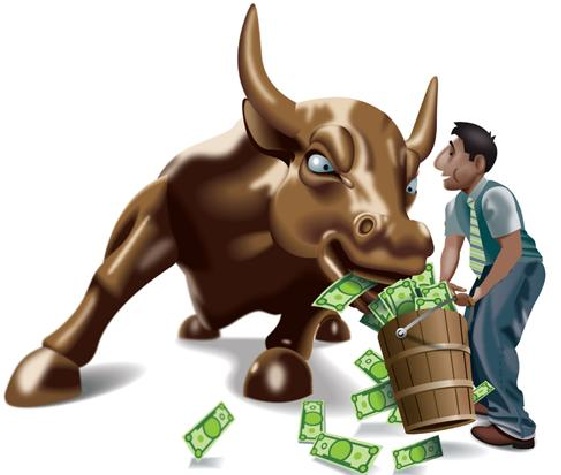 Sponsored
---
Gold just hit another new high for the year, despite Draghi giving the U.S. dollar a lift. A rate cut by the Fed tomorrow, or even a dovish statement, could be all gold needs to really break out. Global easing is great for gold, but stagflation will be terrible for consumers. Correction, we are above $1,350, but still below the intra-day high made just prior to the release of better than expected U.S. retail sales last week."
Art Cashin…
From legend Art Cashin:  The Iran Standoff – Deconstructed A Bit – The current faceoff between the U.S. and Iran is a bit more complex than earlier standoffs of those two parties. 
First, the current set of sanctions are weighing far more heavily on the Iranian economy than any previous sanctions. It is producing street demonstrations that are putting real pressure on the Iranian leadership. The sanctions may be about to undercut the Iranian banking and financial system. Therefore, Iranian leaders have little, to no time to exact relief. 
Second, while in an all-out war, Iran could not defeat the U.S., Iran may feel it has some latitude in a more limited conflict. They know that President Trump has said over and over again that he would not send U.S. troops to battle in the Middle East. That may encourage Iran to push a little farther and a little harder than it might have previously thought prudent. 
A short-term goal of Iran might be to drive tanker insurance high enough to impact the price of oil to Iran's advantage. 
Lastly, as we've said over and over again, a clear risk here is some kind of military accident as both sides stand nose to nose. Let's hope it's avoided. 
Overnight And Overseas – Asian equity markets closed mixed again. Tokyo saw a moderate selloff as did Shanghai. Hong Kong on the other hand closed with a solid rally. India had a modest gain. 
Stocks are trading higher in Europe. London is up modestly, while Paris and Frankfurt are seeing solid rallies. 
Among other assets, Bitcoin has been hit with a round of apparent profit-taking and is trading around $8400. Gold and crude are fractionally weaker. The euro is a shade lower against the dollar and yields are down a smidge. 
Consensus – Draghi gives a kind of valedictory, saying ECB is ready to ease further if needed. That sends the euro lower, which brings a tweet from President Trump about currencies as a tool in the trade war. 
U.S. proposes to send 1000 troops to the Middle East. No details on where or what purpose. Tensions continue to mount. 
Tomorrow's FOMC press conference will likely say they deferred action, awaiting what comes from G20 at month's end. 
Stick with the drill – stay wary, alert and very, very nimble.
***KWN has now released the timely and informative audio interview with James Turk and you can listen to it by CLICKING HERE OR ON THE IMAGE BELOW.
***Also just released: Wednesday's Fed Meeting – Fed Dovishness Should Be Bullish For Gold CLICK HERE TO READ.
© 2019 by King World News®. All Rights Reserved. This material may not be published, broadcast, rewritten, or redistributed.  However, linking directly to the articles is permitted and encouraged.