Look at who just got sucker punched.
Sucker Punched
October 8 (King World News) – Jason Goepfert at SentimenTrader:  Some believe that elephants can predict natural disasters. If humans would observe the behavior of these keen giants and take defensive measures when they become agitated, they might be able to better protect themselves. Academic research doesn't really support this, but it's a common enough belief.
In markets, one family of elephants is making its way to the exits. Highflying venture capital and private equity funds have spotted their opportunity to unload some of their inventory, whether to public investors, institutional ones, or even to each other…
---
ALERT:
Mining legend Ross Beaty (Chairman Pan American Silver) is investing in a company very few people know about. To find out which company CLICK HERE OR ON THE IMAGE BELOW.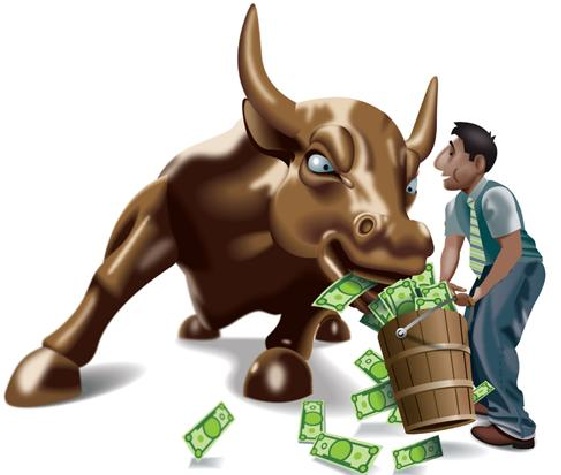 Sponsored
---
Out of the $42 billion raised via offerings that include at least one venture or private equity investor, $29 billion of it was for firms that hadn't made a dime. That's 69% of total proceeds, the 2nd-highest in at least 25 years.
sentimentrader.com
It's probably not a surprise to anyone which year snagged the record.
Not only is the percentage of offerings losing money the 2nd highest ever, the rate of change is also disturbing. The 25% jump from 2018 to 2019 (from 44% of offerings to 69%) is also the 2nd-highest.
sentimentrader.com
Something Just Ain't Right
This is one of those environmental worries like low cash balances or the increasing recession-era economic data. They're not very useful for timing but taken together they generate a sense that "something just ain't right." To subscribe to the internationally acclaimed work that Jason Goepfert produces at SentimenTrader CLICK HERE.
KWN has now released David Stockman's powerful audio interview and you can listen to it by CLICKING HERE OR ON THE IMAGE BELOW.
What Is Happening Around The World Is Unbelievable
READ THIS NEXT! What Is Happening Around The World Is Unbelievable CLICK HERE TO READ
More articles to follow…
Greyerz – A Worldwide Stock Market Crash Is Coming CLICK HERE TO READ
Bullion Banks & Commercials Make Moves In Gold & Silver CLICK HERE TO READ
David Stockman Audio Now Released CLICK HERE TO READ
This Is A Major Warning Sign CLICK HERE TO READ
© 2019 by King World News®. All Rights Reserved. This material may not be published, broadcast, rewritten, or redistributed.  However, linking directly to the articles is permitted and encouraged